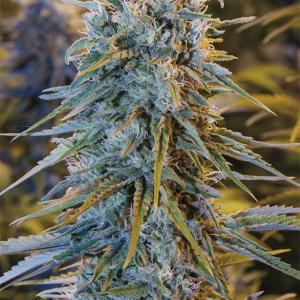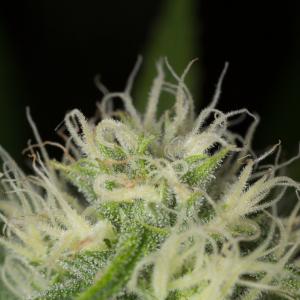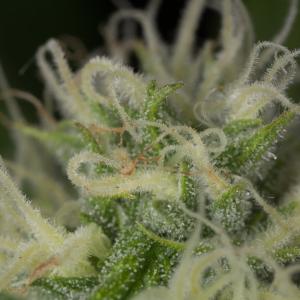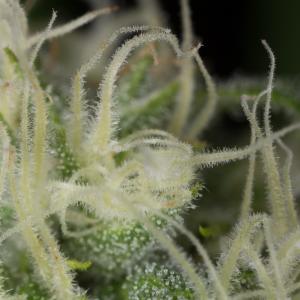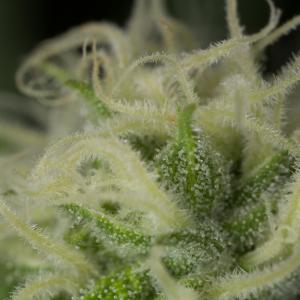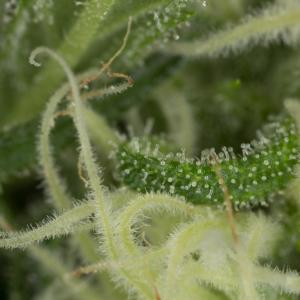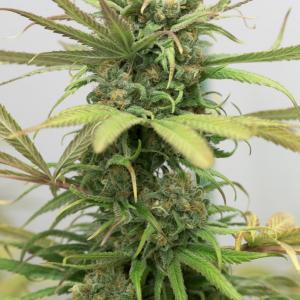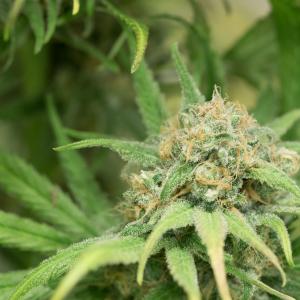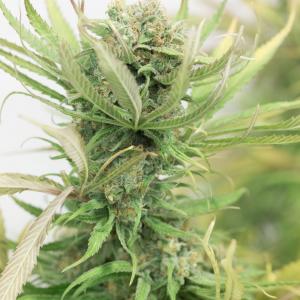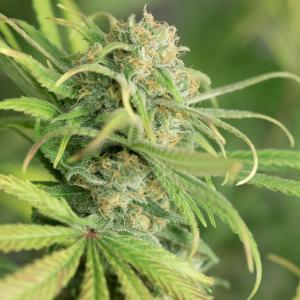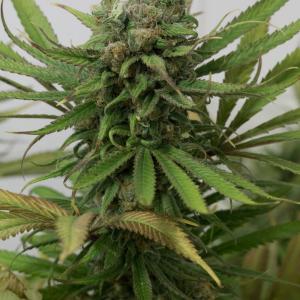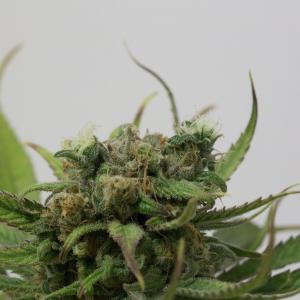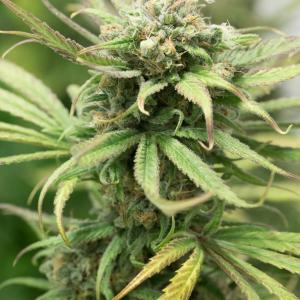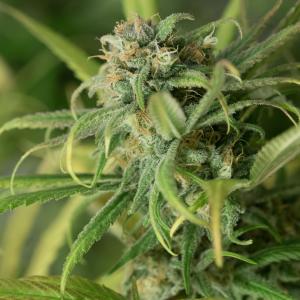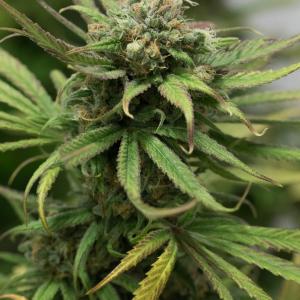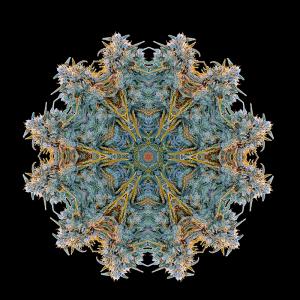 Blue Dream
Blue Dream by Humboldt Seed Organization is a Sativa-dominant feminized cannabis strain much sought after on American soil. If you buy Blue Dream seeds, you will have the chance to enjoy one of the top ten cannabis strains in the USA. Read more
Sex
Feminized
Genotype
30% Indica / 70% Sativa
Cross
Blueberry

x

Super Silver Haze
Suitable for
Indoors and outdoors
Indoor flowering
65-70 days
Indoor yield
400-600 g/m2
Outdoor harvest time
Mid-October
Outdoor yield
2000-3000 g/plant
Outdoor height
3-4 m
THC
19%
CBD
0.1%
Blue Dream's breathtaking genetics
Great result stemming from a great strain
Blue Dream seeds' parents, the outstanding Blueberry and a selected Haze, boast lots of character. The resulting hybrid is a stunning marijuana plant that oozes quality and that yields huge buds wrapped in a delicious subtle aroma. A short growth is recommended indoors while outdoors the greenhouse and dry, warm, temperate and Mediterranean climates are preferred. The production of resin is remarkable.
A dreamy experience
Flavour, aroma and effect beyond the limits
The aroma of Blue Dream seeds reminds of Haze, citrus fruit and cedar while the intense flavour is lemony with hints of pine, incense, sweet fruit and Haze. This cannabis strain, which produces a powerful, long-lasting, clear, cerebral effect, is the dream seed of many cannabis growers
Write a review for this strain
and win a €200.00 worth HSO seed collection!
Every two months, we will raffle off an awesome batch of seeds worth €200.00 among all customers who leave a review. Write yours now!
Customer reviews for Blue Dream
---
Write a review for Blue Dream
All of us breeders at Humboldt work hard to provide you with high-quality seeds and now we want to hear about YOUR experience as a customer. Don't be shy!
Your rating (between 1 and 5)
Leave a comment
Read customer reviews for Blue Dream in other languages