How to buy cannabis seeds with Bitcoin?
Bitcoin is a digital cryptocurrency that uses strong cryptography to secure your transactions instead of a centralized system. Unlike traditional money, Bitcoin's price is not set by the issuing monetary authority but by the fluctuation of supply and demand. This digital currency can be used for purchasing goods in the real world, exactly like you would with traditional money. Bitcoin is far more discreet and secure, though, as well as less vulnerable to external interference.
If you've got cash and wish to avoid making an attention-grabbing banking transaction, you may well purchase bitcoins from users selling them in exchange for cash. This website is a reliable platform where you'll find users interested in selling bitcoins.
Advantages of using Bitcoin
Security: Making transactions with Bitcoin is safe, irreversible, and anonymous.
Control: Nobody but you controls your transactions. It is impossible for external parties to run up charges on your account, as it happens with other payment methods.
Discretion: Bitcoin payments are not associated with personal information of any kind. This offers an extra level of protection against identity theft, allowing full discretion in your transactions. In no case can your purchases be traced.
And, as Humboldt Seed Organization loves making things easy, you can now buy your cannabis seeds using Bitcoin on our website.
How to proceed
For starters, you need a digital Bitcoin wallet to operate with. Coinbase is a great example of a safe and easy-to-use Bitcoin wallet to trade bitcoins. Money can be directly transferred from your bank account.
After that:
1– During the purchase process, choose Bitcoin as your payment method.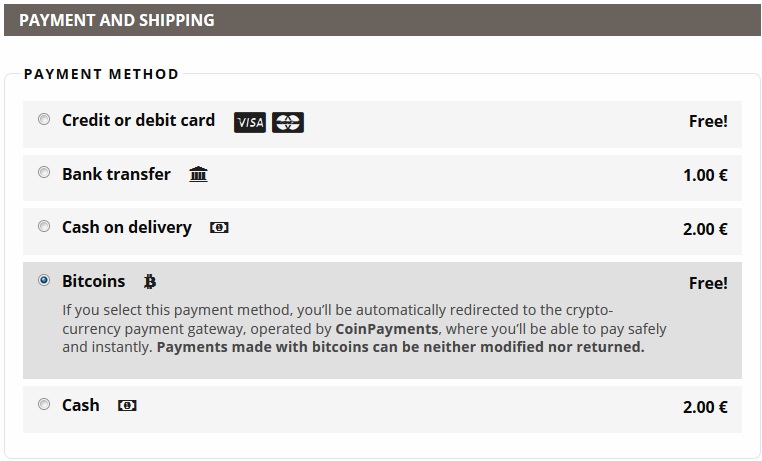 2- Once the order and the payment method have been validated, the following window containing the value of your order and its equivalent in Bitcoin will appear. Select Bitcoin and click on "Complete Checkout".

The order value and its Bitcoin equivalent are just an example
3- In the last step, you'll have to complete the order scanning the QR code with your mobile phone (using your Bitcoin wallet) or sending the correct amount of bitcoins from your digital wallet to the address appearing in the field "Address".
*Important: make the payment before the time on the right expires and don't forget to send the exact amount of Bitcoin (BTC).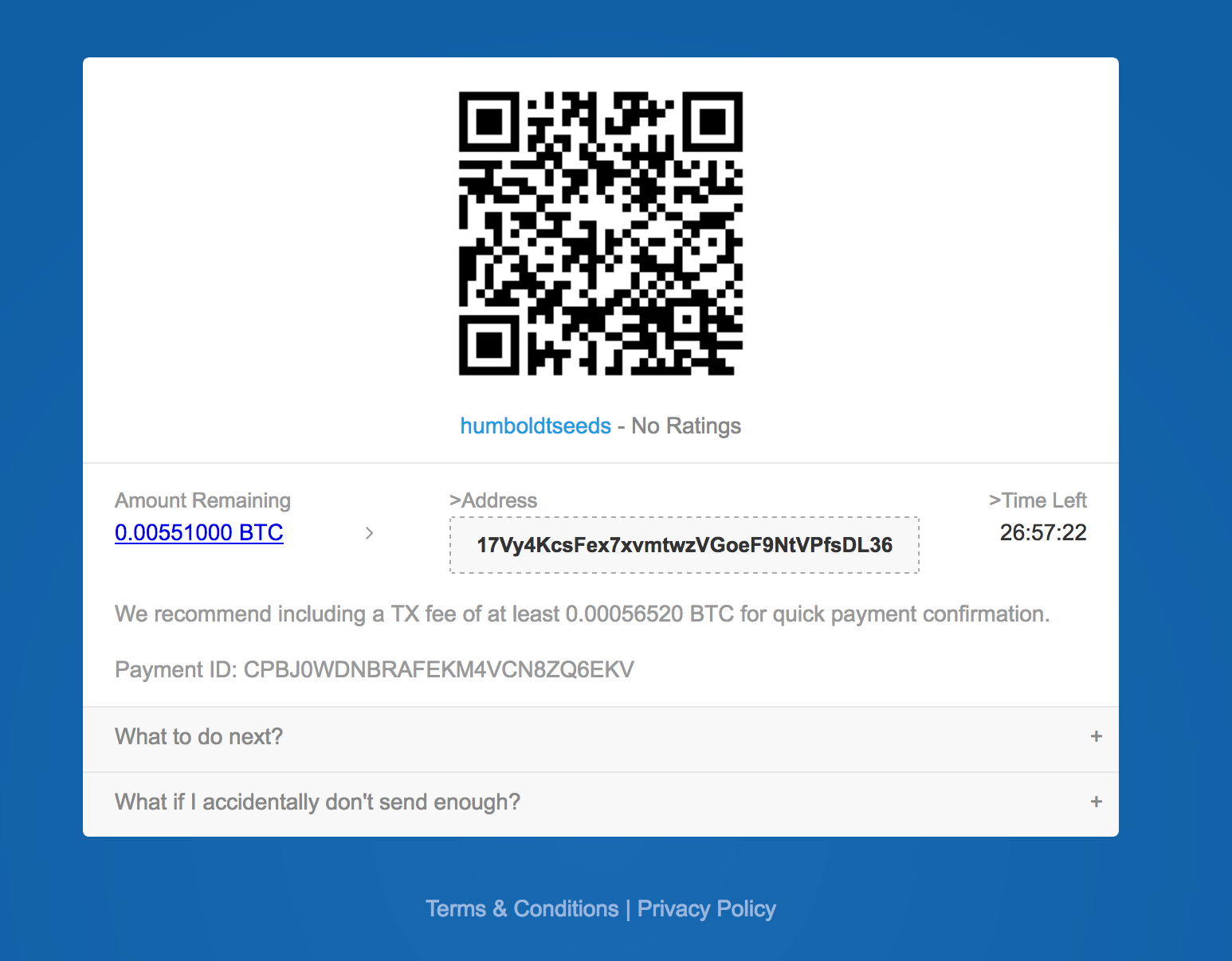 Once the payment has been received, your order will be processed and dispatched promptly.