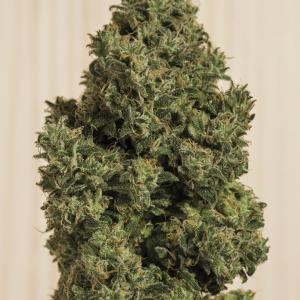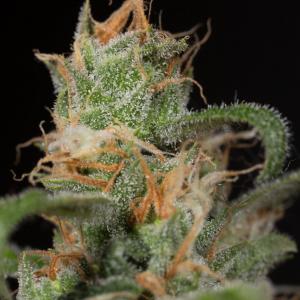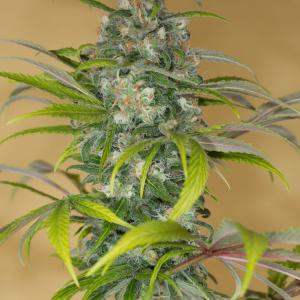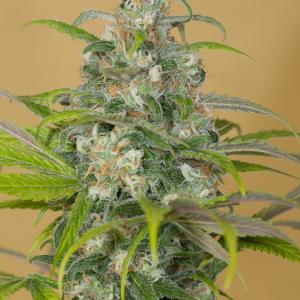 Blue Dream CBD
Blue Dream CBD is the newest and most technologically advanced creation of Humboldt Seed Organization. The iconic California Sativa hybrid Blue Dream has been bred to provide not only the outstanding original traits but also all the benefits of CBD. Read more
Sex
CBD-Feminized
Genotype
35% Indica / 65% Sativa
Cross
Blue Dream

x

California Orange CBD
Suitable for
Indoors and outdoors
Indoor flowering
63-70 days
Indoor yield
400-600 g/m2
Outdoor yield
2000-3000 g/plant
Outdoor height
3-4 m
THC
10%
CBD
10%
THC/CBD ratio
1:1
A unique blend: science and technology + our breeders' experience and instinct
Beautiful hues and amazing resin-coated buds
Blue Dream CBD is a cannabis seed with fast and vigorous growth, supported by an aggressive root system. The good spacing between its large and thin fan leaves makes for ample light penetration, promoting an optimal development. In just 9 weeks, it delivers huge terminal site colas heavy with high resin counts and beautiful purple, blue and silver notes on cold nights. Using science and technology, combined with our breeding instinct, have led to the discovery and isolation of cannabinoid properties never seen before.
Complex flavor and moderate high
A California marijuana icon with high CBD properties
Blue Dream CBD's flavor masterfully mixes strong pungent tones of sweet berries, citrus and pepper. Providing a mild psychoactive effect, Blue Dream CBD is known for its clear and energizing euphoric sensations. With it, many people with a low tolerance to cannabis will have the chance to benefit from the many therapeutic properties of cannabis. We are proud to present the new age of "functional use" therapeutic cannabis seeds for a larger spectrum of users within the global cannabis community and beyond to collect and enjoy.
Write a review for this strain
and win a €200.00 worth HSO seed collection!
Every two months, we will raffle off an awesome batch of seeds worth €200.00 among all customers who leave a review. Write yours now!
Customer reviews for Blue Dream CBD
---
Write a review for Blue Dream CBD
All of us breeders at Humboldt work hard to provide you with high-quality seeds and now we want to hear about YOUR experience as a customer. Don't be shy!
Your rating (between 1 and 5)
Leave a comment
Read customer reviews for Blue Dream CBD in other languages