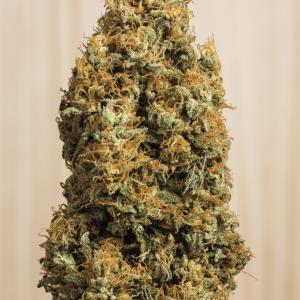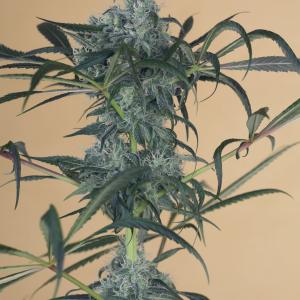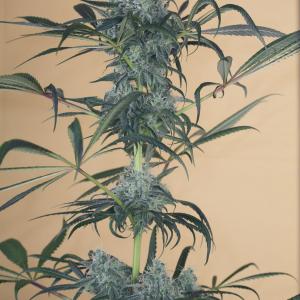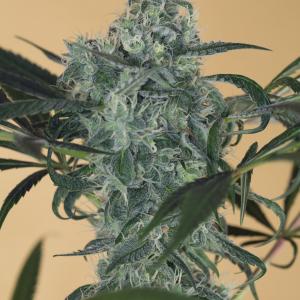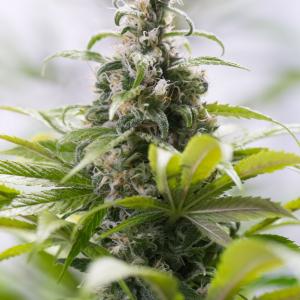 Green Crack CBD
Green Crack CBD by Humboldt Seed Organization is the result of many generations of meticulous selection using our long-evolved instincts backed by science and technology. The classic California Sweet Skunk, better known as Green Crack, is now available with high CBD properties. Read more
Sex
CBD-Feminized
Genotype
40% Indica / 60% Sativa
Cross
Green Crack

x

California Orange CBD
Suitable for
Indoors and outdoors
Indoor flowering
56-63 days
Indoor yield
400-600 g/m2
Outdoor yield
1000-3000 g/plant
Outdoor height
1-3 m
THC
6%
CBD
12%
THC/CBD ratio
1:2
An elite pedigree hybrid
Resin-packed and colorful
We have created an elite pedigree hybrid unique among therapeutic cannabis seeds. Rapid vegetative growth displays large thin fan leaves, supported by a strong root system. Great for SCROG methods as spacing between leaves makes for ample light penetration, resulting in large elongated terminal colas, ready in just 8-9 weeks. Two noteworthy defining features are its spectacular purple, red, orange and lime-green hints, and its high oil content.
The new age of therapeutic cannabis
Sharp flavor and bearable effect
Green Crack CBD features strong gassy mango and citric overtones, accompanied by pine and pepper undertones. Mild psychoactive effects are met with euphoric sensations that last for hours. Green Crack CBD is ideal for daytime use as well as for people with low tolerance levels. HSO's breakthrough in the realm of cannabinoid profiles has broadened the spectrum of access to this complex and dynamic plant. A new generation of collectors, growers and connoisseurs will usher in the new age of therapeutic marijuana.
Write a review for this strain
and win a €200.00 worth HSO seed collection!
Every two months, we will raffle off an awesome batch of seeds worth €200.00 among all customers who leave a review. Write yours now!
Customer reviews for Green Crack CBD
---
Write a review for Green Crack CBD
All of us breeders at Humboldt work hard to provide you with high-quality seeds and now we want to hear about YOUR experience as a customer. Don't be shy!
Your rating (between 1 and 5)
Leave a comment
Read customer reviews for Green Crack CBD in other languages