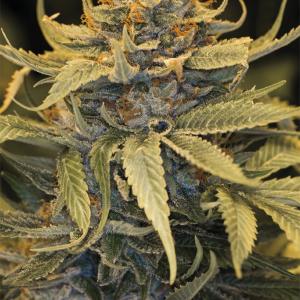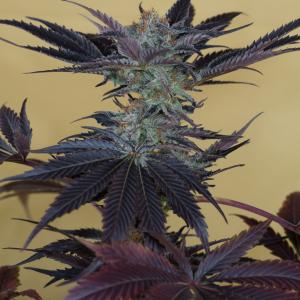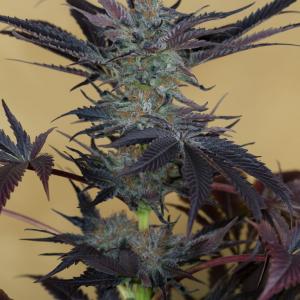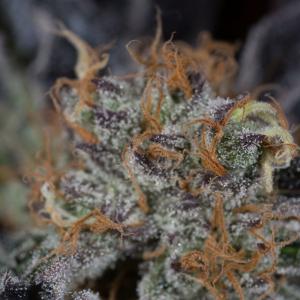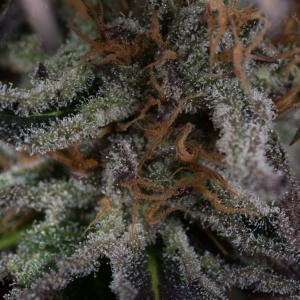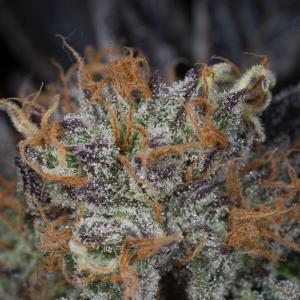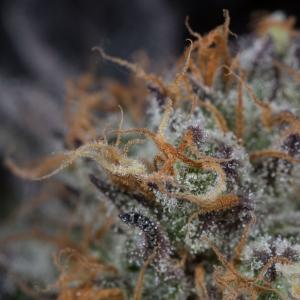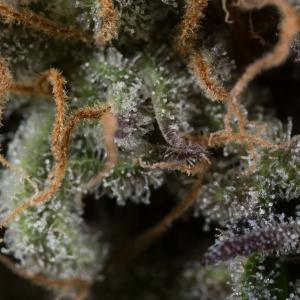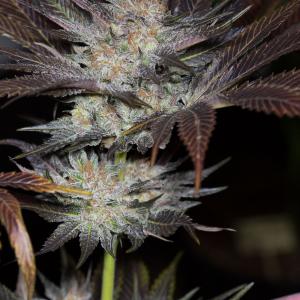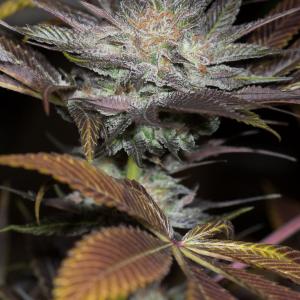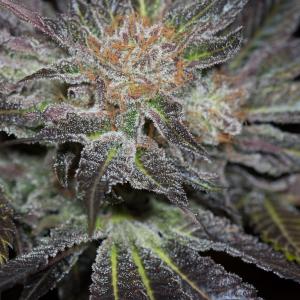 Lost Coast OG
Lost Coast OG by Humboldt Seed Organization is an Indica-dominant feminized cannabis strain with which HSO presents a unique version. If you buy Lost Coast OG cannabis seeds, you will be able to grow an impressive vigorous Indica hybrid that flowers fast and boasts exclusive flavour and aroma. Read more
Sex
Feminized
Genotype
75% Indica / 25% Sativa
Cross
Pakistani Kush

x

Lemon Thai
Suitable for
Indoors and outdoors
Indoor flowering
68-73 days
Indoor yield
400-600 g/m2
Outdoor harvest time
Mid-October
Outdoor yield
1000-3000 g/plant
Outdoor height
3-5 m
THC
17-22%
CBD
0.1%
Genetics beyond reality
The best rendering of a stunning strain
Lost Coast OG is a cannabis seed of distant origins that comes from a Pakistani Kush and a Lemon Thai. With a shorter flowering period than the OG Kush, this version is better suited to outdoor cultivation as it is ready to harvest before the arrival of humid weather. High yielding and easy to grow, this marijuana plant yields compact buds with an intoxicating aroma even in coastal areas.
Great qualities
Flavour and effect for connoisseurs
Lost Coast OG has an aroma of tropical fruit and exotic wood and a sweet flavour that will stimulate your taste buds with its clear notes of lemon and Kush. The powerful long-lasting effect, totally Indica, will transport you to an intensely relaxing universe. A great option for those seeking a fruity flavour with soothing effects.
Write a review for this strain
and win a €200.00 worth HSO seed collection!
Every two months, we will raffle off an awesome batch of seeds worth €200.00 among all customers who leave a review. Write yours now!
Customer reviews for Lost Coast OG
---
Write a review for Lost Coast OG
All of us breeders at Humboldt work hard to provide you with high-quality seeds and now we want to hear about YOUR experience as a customer. Don't be shy!
Your rating (between 1 and 5)
Leave a comment
Read customer reviews for Lost Coast OG in other languages