Before plunging into the world of cannabis cultivation, there are a few things you should know to make the most of your plants. Thanks to their remarkable capacity to adapt to the environment, cannabis plants can be grown in many kinds of substrates. Depending on the type of cultivation and desired yield, you'll have to choose one or another. Always go for the one that best suits your needs. With this post, we want to help you get a better understanding of the basic components found in a top-quality substrate, as well as the best way to use them.

Marijuana is a versatile plant. Except in aeroponics, all growing methods require the use of substrates for the plants to receive all the nutrients they need. Making a good choice could be the key to obtaining the desired results.
A good quality substrate is the one with balanced components, an adequate structure for an optimal root development, correct drainage and water retention, stable pH (around level 6) and a few nutrients.
Soil
Soil is the universal substrate for all kinds of plants. There's no other substrate as easy to use as this one. Perfect for those who have just started growing pot. And, when mixed with nutrients and manure, it becomes the safest bet. Be careful, though, 'cause not all soils will do your plants good. The soil's got to be neither heavy nor compacted, for better root expansion. Avoid using clayey soil for it's highly impermeable and won't let water go through it. Choose a soft and spongy soil mix, if possible, of volcanic origin.
Coco fiber
Cultivating in coco fiber is very much like doing so using a soil mix. Made out of outer coco fibers of varying sizes. The bigger the particle, the less water retention, meaning it dries much earlier and can be watered more frequently. This, in turn, improves plant feeding.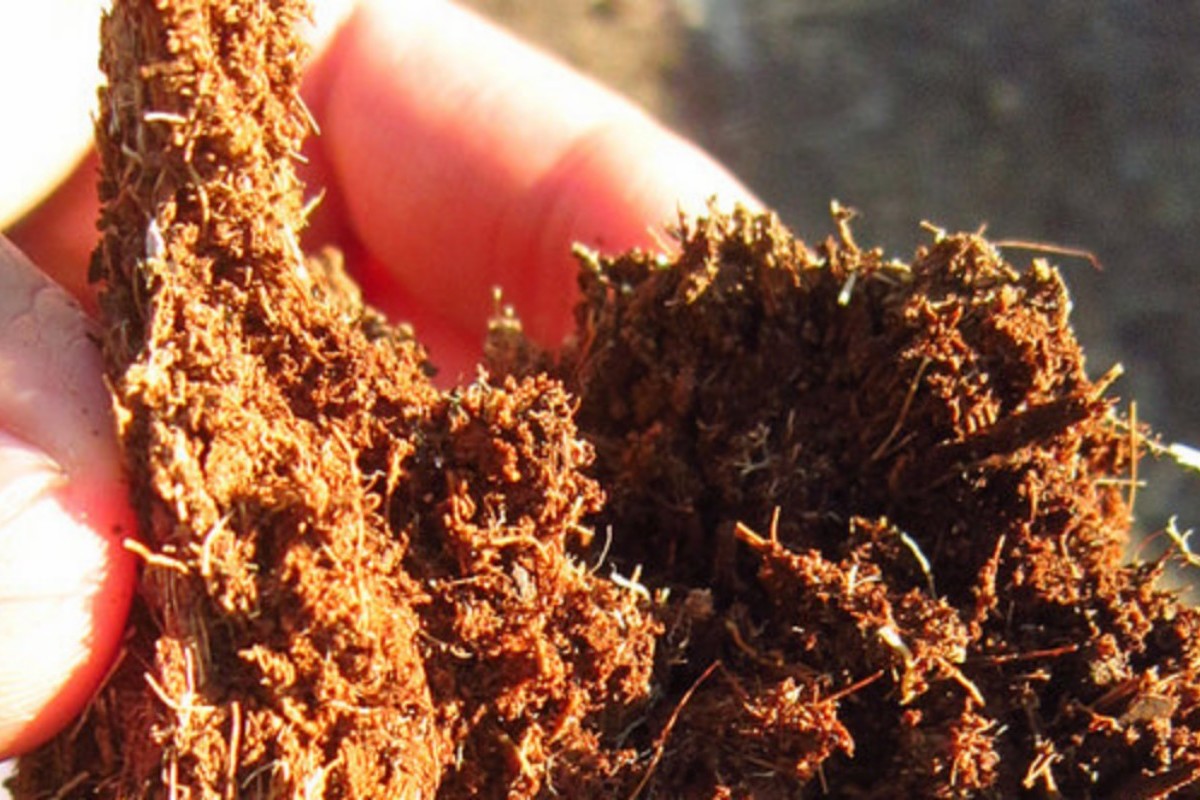 Coco is a great choice for various reasons. A 2-liter pot of coco peat will allow you to grow the equivalent of 7 liters of soil, resulting in considerable savings. The high porosity of coco coir allows roots to penetrate without barriers, growing as much as they feel like.
Rock wool
Although rock wool is generally used for the propagation of cuttings and germination of seeds, many growers love how it behaves when growing marijuana plants. Those who do use it, feed their plants via irrigation water so all the possible variables are under control. This could make cannabis growing far more difficult. In hydroponics, for instance, one can have more problems than with other nutrient-rich substrates.
Expanded clay pebbles
These little unglazed ceramic balls are very much like marbles. Mostly used in recirculation systems for drainage but also as a pH- and conductivity-adjuster of nutrient solutions. Another major advantage of clay pebbles is that it improves plant root aeration, meaning irrigation can be carried out more often. This will make for a more gradual but frequent feeding, allowing the plant to grow fast and flower at full blast.
Perlite
This is a volcanic rock packed with silica that expands and turns into the typical white granules we're all familiar with when subject to high temperatures (thanks to water retention). Due to its porous nature, perlite is lightweight, perfect for improving aeration and water retention. It must be noted, though, that it doesn't really absorb water, but it keeps it on the surface for the plants to feed on it. As a rule of thumb, it's mixed with other elements, normally with soil or coconut, in order to improve their texture, add drainage or retain moisture.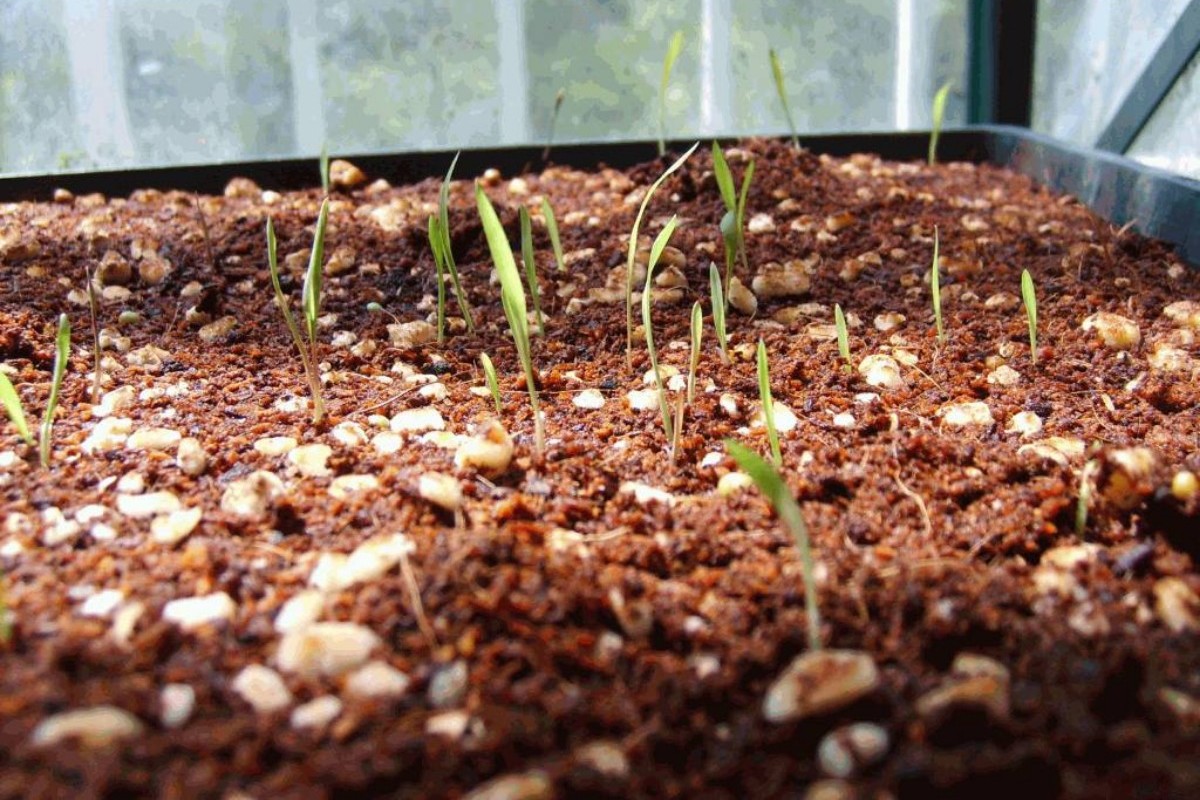 Vermiculite
This natural mineral has been treated through a thermal process that causes it to expand and take the typical layered structure it's famous for. Vermiculite has a high cation-exchange capacity (the ability to retain and release positive particles), which means that it retains remaining nutrients until the plant needs them. So, as part of a mix, it improves water retention and nutrient retention as well.
Bat guano
It's basically an organic substrate made out of cave bat excrements. The nutrient content is determined by their diet and the state of the guano. In other words, the guano produced by insectivorous bats is richer in nitrogen, while the one produced by frugivorous bats contains more phosphorus. Moreover, the nitrogen content of fresh guano is higher than in long-standing guano. Bat guano is a natural source of slow-release phosphorus, meaning plants will have enough for their entire lives.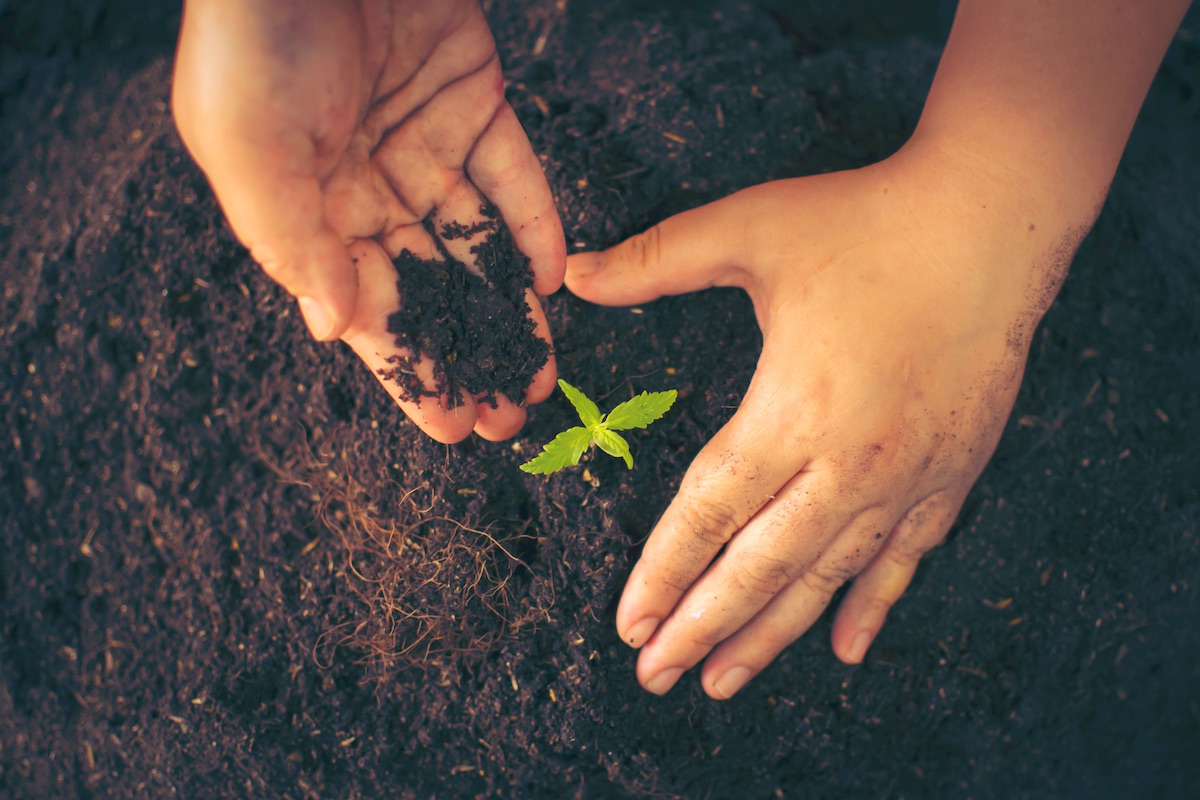 Earthworm castings
Mostly used to improve the health of substrates due to its pH-adjusting and water/nutrient-retaining properties. For best results, this calcium-rich potting soil is to be used in conjunction with bat guano for this combination is the perfect mix of humic and fulvic acids, enzymes and microbial flora. We recommend putting a thin layer of guano and vermicompost on the surface so its nutrients are released every time plants are watered. If you plan to leave your plants unattended for some days, using vermicompost is the best thing you can do.
How to make the perfect mix
Now that we all know what the main components of the substrate are, it's time we learned how to carefully mix everything without messing it up. The combinations are many and varied. However, the following mix is undoubtedly the most common one:
- 40 % ordinary soil
- 20% coco coir
- 20% perlite
- 10% vermiculite
- 10% earthworm castings
These are the main ingredients of a good-quality substrate for marijuana growing. The current cannabis market puts at our disposal a wide range of products to keep innovating and experimenting. Always use this information to your advantage and choose the one that will lead you straight to your goal.