When growing Cannabis, applying certain training techniques during 18/6 such as low stress training, fimming, topping and super cropping can all have a very positive effect on the final growth structure of your plants. Pruning is another excellent way to manipulate the energy of the Cannabis plants, allowing them to focus on growing compact, top buds. The information below covers what pruning is, when to do it, how it's done and many other important factors to consider on the way to your next big harvest.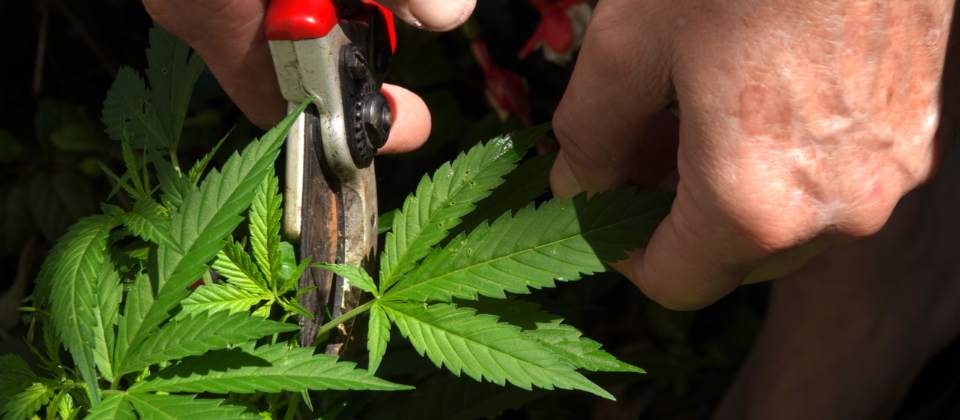 By Stoney Tark 
What is pruning?
The removal of vegetative growth at certain times to allow plants to focus their growth energy in other parts. A very basic technique that only requires a sterile pair of scissors, or scalpel and very little time, however will have a massive effect on the final outcome of the buds produced.
A basic way to think about it is to imagine having two bushy plants at 100cm in height. With the first plant, remove 50% of the foliage and canopy leaving behind only stripped hardwood from the bottom upwards.. At this point, the bottom of the plant will be completely bare and the upper half with have a lollipop characteristic.
The second plant would be left untouched and allowed to be flowered, as a full sized bush. The difference between these plants when flowering will be evident, as the one that was pruned will exhibit growth in the upper parts where they recieve the most light, and the unpruned plant, will be more prevalent in producing smaller, popcorn flowers.
When to prune
The style of pruning depends on the cultivar you are working with, how long in the vegetative stage it has been growing, how tall it is and what is the time frame prior to flowering. The art of pruning implies stripping the growth shoots and leaves from a designated point on the plant.
Generally, a heavy pruning should be applied a week before 12/12, although many growers will have a small clean up prune, during week 1-2 of flowering. Anything after this point can be traumatic for the plant, or cause enough stress to temporarily stunt growth, as well as cause hermaphrodite traits.
If you have a short vegetative period of 2-3 weeks, then prune prior to flowering, to strip away all the growth until the point of the top 1-2 nodes. If growing outdoors for example, or have chosen a long growing period indoors, then pruning can be applied weekly in small amounts as a form of maintenance and also to improve air flow and humidity levels around the lowest point of the garden. As long as you give your plants time to recover and allow a 7 day window before flowering, the desired effect will be achieved.
How to prune cannabis plants
Mark a point on the plant where you will strip all of the growth away from. Usually 50-70% is a good amount to remove (depending on cultivar).
Take a clean pair of scissors and cut away any growth below the designated point. Softwood and freshly growing shoots can be cut away, with hardwood and well-developed branches staying in place.
Once you are happy with the stripping away process, use your finger and thumb and rub over any tiny growth sites. You will need to do this every few days to deter any new growth forming.
Now the lower parts of the plant will be nothing but hard wood. There will be no low producing side branches, fan leaves or growth tips, and air flow will be very good around the tops of the pots.
Give the plants a week to recover and then they can be left to keep growing under 18/6 or flowered under 12/12.
The benefits associated
There are multiple benefits associated with pruning Cannabis plants and they are:
The transfer of growth energy to the remaining canopy will be far more beneficial in producing, compact, dense nugs. These nugs will be as big as they can be considering only this portion of the plant is working hard.
When cutting away the lower growth, consider using these to make clones with. On the basis that your plants are in full health, these cuttings will make excellent candidates and turn into great clones.
The air flow underneath the canopy and base of the pots will dramatically improve. The upsides to this are more available Carbon Dioxide for plants to use, no risk of popcorn buds forming and no where for insects to hide.
Trimming the plants will be much easier, as the harvested buds will be uniform in structure and size. This is where you will notice every internode is producing a 3 inch dense bud. This means there will be no more unwanted, small buds that take more time to trim than the rest of the buds.
Pruning costs nothing and takes very little time. As long as you have a clean and sterile cutting tool, then this is all you need. It can also be done daily or weekly and as a form of maintenance in the garden.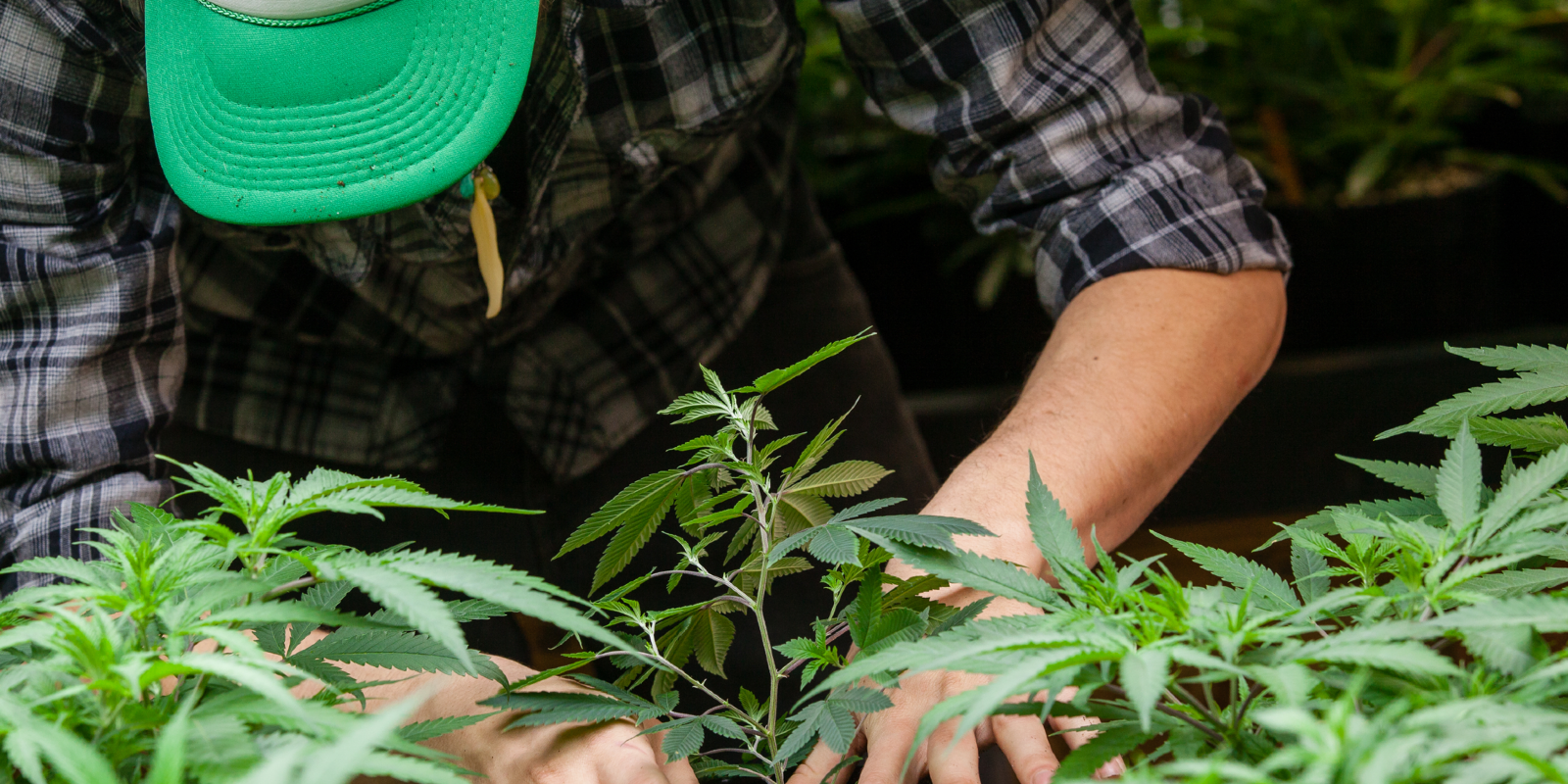 Top tips on pruning cannabis
It may be easier said than done for some growers, when removing so much foliage and butchering your beloved plants. As detrimental as it may seem removing so much growth, don't worry your plants will respond in kind and grow back with a top-heavy lollipop growth structure.
Be careful to remove well developed hardwood shoots. These are the keepers that will produce top quality buds. Avoid pruning too much too early or too little too late, and learn how the cultivar you are growing reacts to different forms of plant training and pruning.
Do not be too heavy handed and try to achieve a smooth cut. Avoid tearing the growth away and do your best to keep the insertions as clean as possible. Being heavy handed can cause the plants to tear and eventually scar.
Use an alcoholic wipe once you have pruned plants to keep your scalpel or scissors as clean as possible. You should always keep everything clinical and as sterile as possible, especially when pruning or taking clones.
Once you see flowers forming, avoid pruning anymore. The window to really prune plants should exist from the 18/6 period until the 2nd week of flowering at the latest. Some growers like to prune even later in, however pruning should be applied much sooner if possible.
Take clones from the lower growth that will be stripped away. Here you can decide if you want to take smaller sized, or larger more developed cuts. A great way to benefit from the cleaning up process and root some strong clones for later.