As we learn more about cannabis cultivation, we grow increasingly aware of the fact that it is the combination of several factors that lead to an optimal end result. Some experts, after having previously streamlined other technical aspects, also use the many benefits of CO2 to increase yield. In this post, you'll discover how important CO2 is for your cannabis grow as well as its benefits, where to get it and how to use it.
What is CO2?
CO2 or carbon dioxide is an odorless, colorless, non-flammable gas in the air. It's basically a chemical consisting of a carbon atom and two oxygen atoms. The part that CO2 plays in the development of our plants is essential because, during the process of photosynthesis taking place in the daytime, plants absorb CO2 and breathe out oxygen. During the night, though, the process is reversed, and plants absorb oxygen and breathe out CO2. If we thoroughly analyze the process of photosynthesis, we can see that leaves enable photosynthesis to happen. They absorb light and, with the help of chlorophyll and carbon dioxide, they produce the sap. CO2 is present in the air, representing 0.03-0.04% of the total volume of the air we breathe (between 300 and 350 parts per million).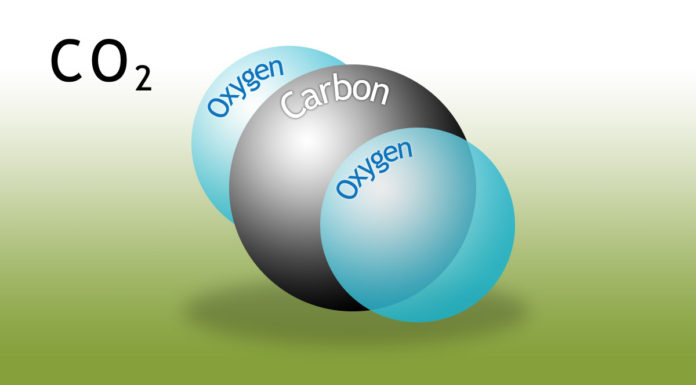 Consequently, CO2 is a key element of the process of photosynthesis as well as of the development of our plants. For that very reason, if CO2 levels are raised, and other elements necessary to our plants' development gain significance, the metabolic processes in plants will be sped up, leading to a more vigorous growth and to bigger yields. At low concentrations, CO2 is harmless to human beings. However, if a threshold of 100 000 ppm is exceeded, which is 10 % of the total volume of the air, it could pose a real danger.
How cannabis plants benefit from CO2
If the growing area is perfectly situated and equipped, and the amount of CO2 in the air is optimal, the growth cycle could be reduced by 5-10 days and the yield increased by 20-30 %. For the symbiosis to be ideal, it's necessary to optimize all the parameters (climate, lighting, fertilization…).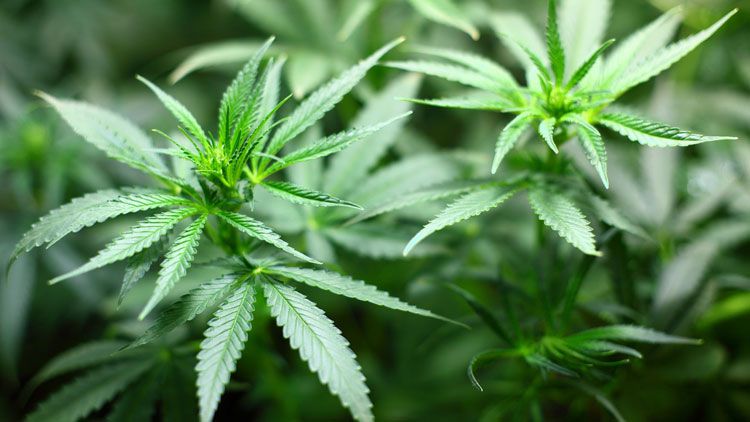 If these parameters aren't regulated using common sense, it'll be a waste of time and money. These techniques are not accessible to all, though. A high standard of knowledge in cannabis cultivation is necessary in order to set up the CO2 system appropriately.
Using CO2 in your indoor marijuana grow
It's important to remember that CO2 highly benefits cannabis plants during their blooming phase. If it's used throughout the growth stage, plants could grow in excess and handling them could turn into an arduous task. Don't forget either CO2 must be used when the lights are on, not off. As previously mentioned, it is during night-time that plants breathe out CO2, so it'll be useless. Plants require the atmosphere to be warmer than usual to properly absorb CO2, the ideal temperature being 82-90ºF.
CO2 won't have any effects during the last two or three weeks before harvest. It is from the start of the flowering to the final flush that it's most effective. However, for the CO2 to be taken full advantage of and for the results to be the ones we're looking for, it's paramount to make sure the growing space is hermetically sealed. Otherwise, CO2 would leak out and the investment would be useless.
Different CO2 systems available on the market
Disposable CO2 cylinder kit: this kit features a disposable 2.2 L bottle, a pressure regulator, 2 manometers and a solenoid valve. This system is conceived for 5-8 m2 growing areas. Before using it, it's important to read well the manufacturer's instructions in order to be clear about how to use it because, if you're not, it could be very dangerous.
ExHale CO2 bag: it is a fungal mycelium-containing bag that releases CO2 naturally. CO2 comes out through an outlet in the bag. This system produces CO2 24 hours a day during some 6 months, which is more than enough to meet the CO2 needs of a 1 m2 growing space (4-6 plants). All you have to do is place the ExHale bag between the plants and the lamp, and then lift the lid to let the gas spread all over the area.
CO2 tablets: when diluted with water, these tablets release CO2 in the nutrient solution. It's a really effective and easy-to-use CO2 supply. Since plants don't absorb CO2 at night, watering should only occur during the day. The right dose is 1 tablet for every 100 L of water, twice a week.