As our "How To" section expands, master HSO breeder @kiefxsweat gives us a bit of insight on the nasty nasty: - Powdery Mildew, or PM, is the most common problem to deal with when growing cannabis.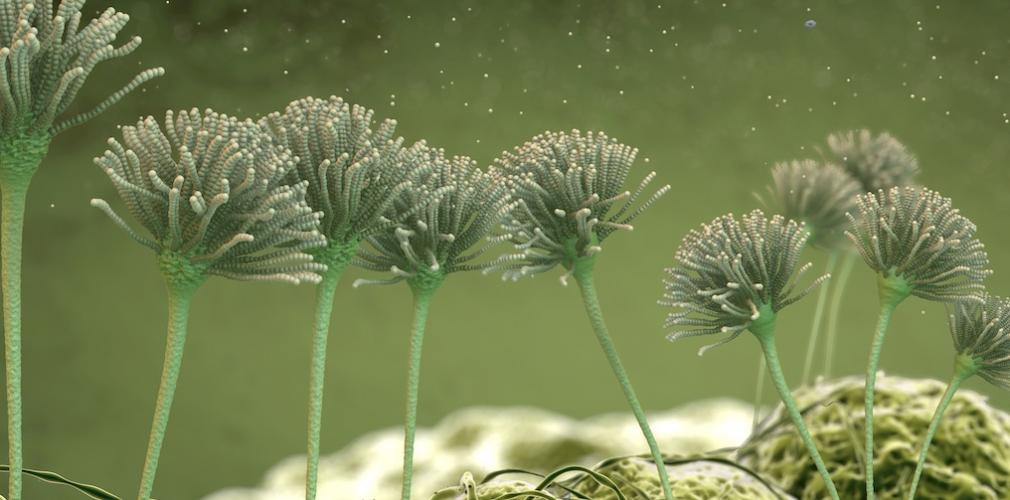 Grandpa used to always say ... "There's a million ways to skin a cat.." That was true in his day and it is in ours. So we won't cover every remedy or aspect of control here, but we will touch on tactics we prefer to use.
PREVENTION

Indoor growing has its advantage in having the ability to control an environment. Climate control is key to prevention. Temperature and Humidity must stay below 80° and below 50% humidity to control PM growth. Dehumidifier and air conditioning units are the most effective way to control the climate in the growth environment. Use thermometers and hygrometers to gauge the climate. More advanced grow rooms use Temp/Humidity controllers to automate control.
All grow rooms, or the air being drawn into, should be treated by a filter. Carbon filters and fans that "scrub" the air inside the room itself are a vital tool to use to control the air and smell. If air is being drawn into an area it should pass through a HEPA style filter. Fungal spores can be as small as 1 micron.
Another tool to use in your arsenal against mold is UV light. These are the blue-ish bulbs used in hospitals and government buildings to control airborne germs. Germicidal bulbs are available in T5, T8 and plug in models. Or a well known company called UVonAir makes inline and stand alone ozonators.
PREVENTATIVE MAINTENENCE
Spacing and rotating plants, pruning or de-leafing and cleaning up the lower branches (sometimes to bare stems) should be mandatory acts of maintenance. Including a silicate in the feeding regiment and a regular foliar feed of Activated Compost Tea brews are great to add to your weekly schedule. Silica (or Silicon) is not one of the 16 primary, secondary or micro-nutrients plants require, but is the first recommended beneficial nutrient to add to a feeding schedule. Silica strengthens cellular walls, improves plant health and immunity. This lift in immunity and strengthening in cell walls will help create a PM resistance.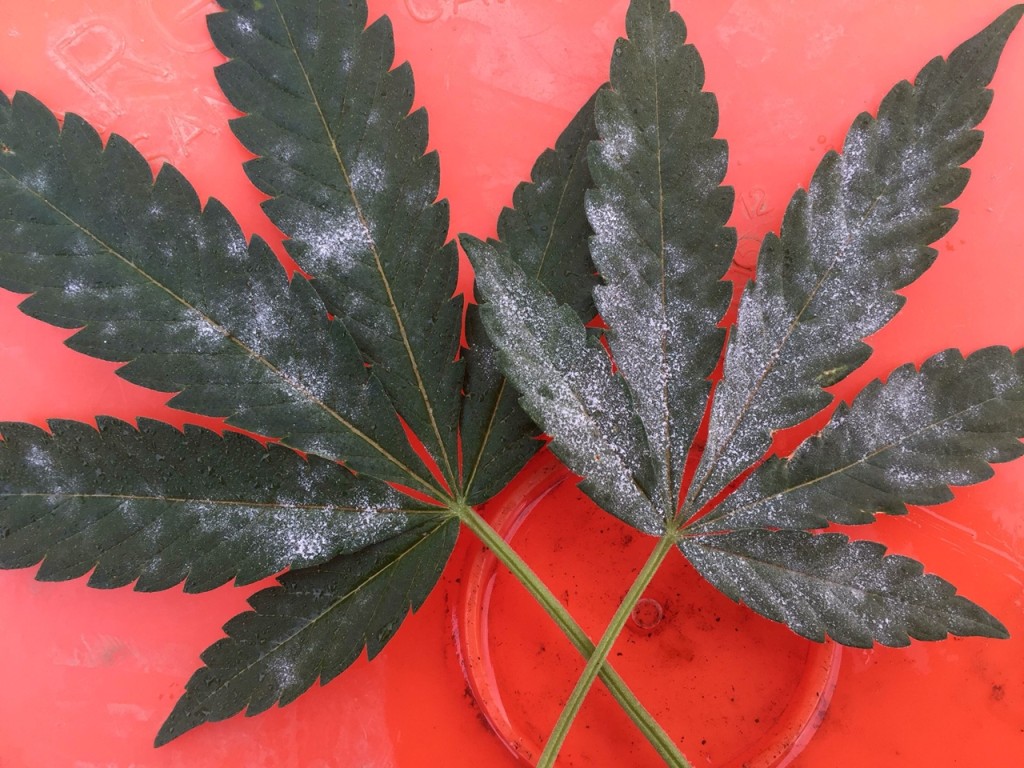 FOLIAR SPRAYS
Acids, alkalines, oils, bacteria, chemicals, milk, baking soda, sulfur, garlic, vinegar, mouthwash, the list goes on for proprietary remedies. Alkaline water is a great non-toxic way to treat mold. PM requires an acidic environment to fruit or reproduce. Using an alkaline foliar feed repeatedly will provide control. The popular product called "PM Wash" is based off of this principle.
A diluted Hydrogen Peroxide 36% (HyOx) spray is also a very effective, non-toxic treatment to regain control over PM spot outbreaks. Hydrogen Peroxide is effective for controlling microbial pests, fungi, mold and bacteria. HyOx can be applied as a foliar spray, a dip for cuttings and roots, and a pre-planting medium treatment. It is recommended to use a dilution of 36% HyOx to water at a rate of 10ml HyOx to 500ml RO water.
Prevention, maintenance and beneficial practices can control Powdery Mildew growth in your garden. A conscious grower should never have to use a harsh, systemic chemical like Eagle20. Incorporating safe practices are always going to create a healthier end product. Be observant, be diligent in your response to problems, so that problems like PM are easily knocked down.
Instagram : KiefxSweat Original photo and text by Kief Sweat for Humboldt Seed Organization.