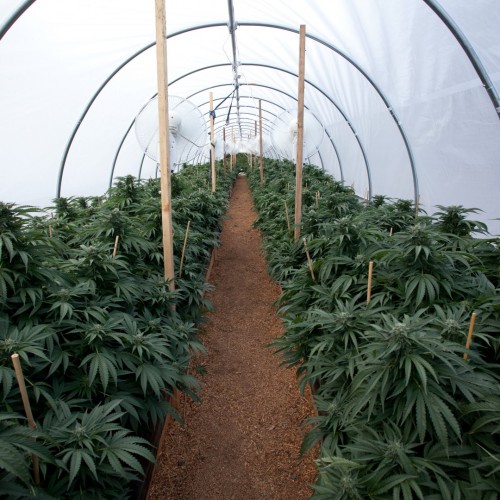 California genetics has become well known for their indicas. When you look at geographical layouts, you'll find Humboldt and most of Northern California lies closely in latitude to the origins of cannabis located in  northern regions of Pakistan and Afghanistan. (37-42 parallel). Ironically, California has been a market dominated by indicas and our HSO Bubba Kush has been around from the humble beginnings.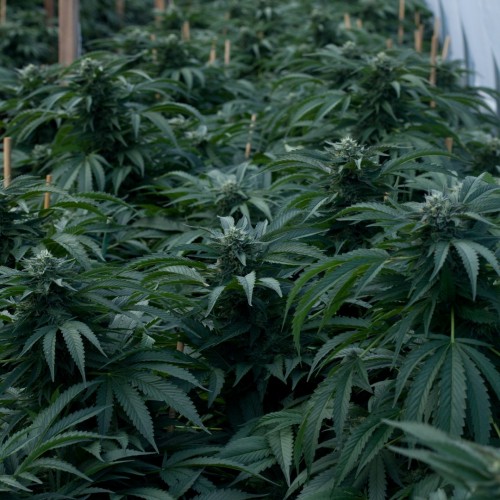 With distinct characteristics like the short and compact growth displaying deep forest green foliage to  the large crown-shaped colas finishing with purple, red and orange hues coated in resin. This strain has risen to be recognized as one of the most popular and demanded in the history of California cannabis culture.
We received this elite clone after the turn of 2000. There was a quiet and concealed community forming between the LA and the Humboldt area, exchanging genetics and sharing in the newfound wealth of the emerging hybrid market. Some of us at the end of season would exchange new creations.We traded to preserve already established hybrids, new F-1's and old landrace selections all from regular breeding tecniques. Closer ties to original landraces were more accessible at that time but things we're changing. Our HSO Bubba Kush pre-dated these changes of the late 90's. With an inevitable transformation of this strain by falling into other hands created many spin-offs from the origins of the lineage, in turn diluting the purity.
With our old lineage tied closely to the Hindu Kush landrace, Bubba Kush is unmistakably indica. Originating from dry arid climates,higher acidity levels in the soil and less access to water has lead to a tenacious and durable plant. Bubba requires very little nitrogen displaying dark broad leaves fairly effortlessly. The canopy can thicken rather quickly with foliage. Occasionally thinning out fans leaves to allow more light penetration is important, especially during the flowering stage.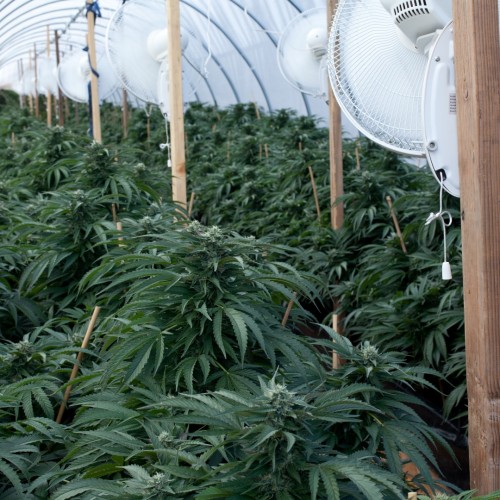 Knowing a flowering canopy of Bubba could be shallow, topping is an option during beginning stages when growing indoors. Though the canopy is thick, this variety has substantially more space in between fan leaves allowing more light below. The end result is longer inter-nodal sites. We have seen some of these sites extending up 18 inches in length outdoors. We have in the past performed SCROG methods with the Bubba and been quite successful. This helps to balance development by redirecting the plants hormones distribution.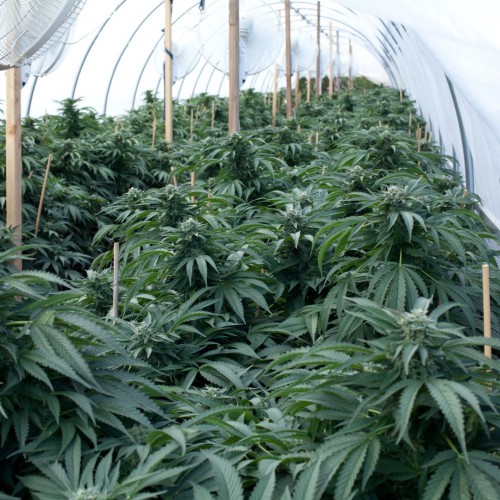 During the flowering period you won't see much dramatic change. You can expect 15-25% growth increase and it is advised to take 3 opportune moments throughout the round to thin out foliage. Dry overall conditions are recommended. Too much water is Bubba's worst enemy. A strong root system makes for a hearty plant being quite drought resistant. Be mindful of powdery mildew, as the thick canopy discourages airflow inside the plants. As always we advice you to maintain preventive measures.
Bubba Kush outside is incredibly grower friendly. It doesn't need to be topped and with the right sun we have seen them max out at 9ft X 9ft. (This was in a 300 gallon pot in proper Mendocino County sun). You can expect an early October finish as production is quite good outdoors. Ranging from 1-4 lbs per plant for long season  being contingent upon the size of the pot. The plants below averaged 250 grams.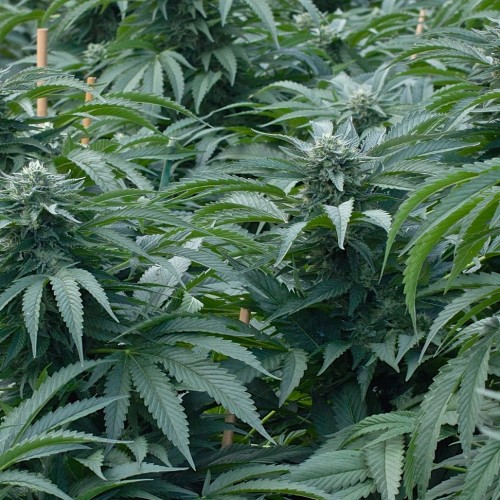 The crowning shapes on the Bubba Kush colas start to appear about the 5th week of flowering. This unique trait is unmistakable and is a sure indication the end of your round is on the horizon. Purple accents are a common expression as well as red and orange hues on the leaves and calyx alike. This distinct look isn't commonly seen outside of California.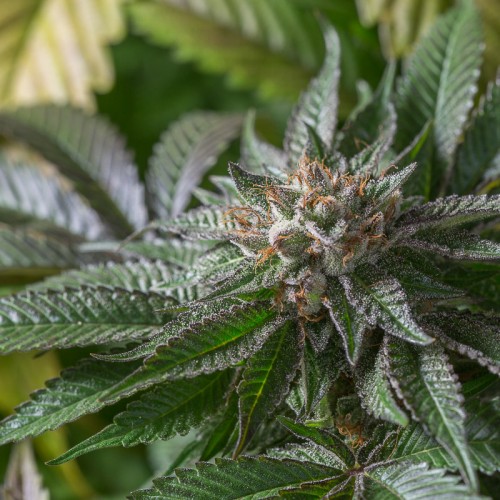 The flavor profile is quite complex as well. Sharp pepper and fuel overtones are accompanied by tones of coffee, wood and an earthy finish. Ideal for concentrate production, Bubba is also known for being naturally smooth. The remarkable traits of the smell transfers directly back to the pallet upon smoking it.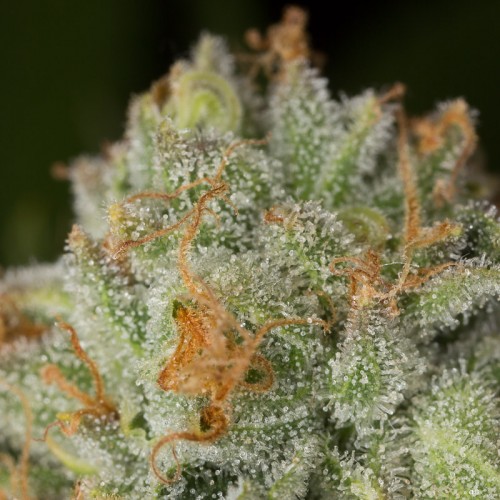 The effect from Bubba Kush is very heavy and cerebral. Its well renown for pain relief, stimulating appetites and assisting as a sleeping aid. This powerful couch lock high has long lasting effects and is more than worthy to end your day with.This California heirloom has been around for nearly two decades and the legacy is now becoming a worldwide classic for everyone to enjoy.
Passion X Preservation X Dedication = HSO Bubba Kush