Michael Collins, director at the Drug Policy Alliance's Office of National Affairs, has absolutely no doubt: cannabis regulation in Spain would allow the country to take the lead in this field. In October, Collins visited Spain on the occasion of the forum Towards cannabis legalization ("Hacia la regulación del cannabis"), and there we were too, ready to seize the opportunity to talk with him about legal cannabis in Europe. According to him, given the strong system of cannabis clubs and the society's liberal attitude towards the plant, Spain has solid foundations for becoming the 1st European country to fully legalize the use of pot.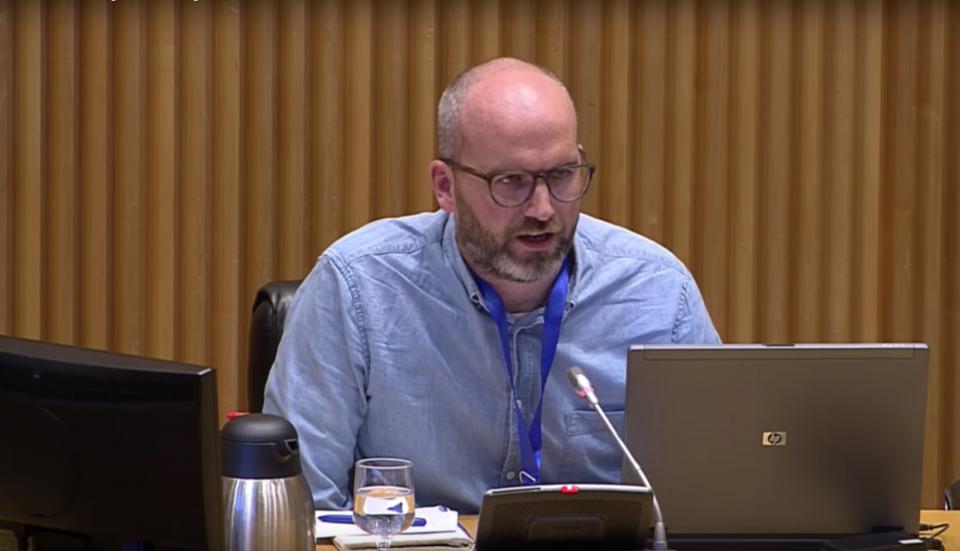 "Spain stands a good chance to become the sector's leading country at a European level. Cannabis clubs have helped build the foundations for the legalization of pot as much as international groups such as ICEERS or GEPCA which have helped open the mind of the citizens." Michael Collins has no doubt whatsoever in this respect: due to its social and economic context, Spain is likely to end up leading the way for cannabis regulation in Europe. There's one big barrier, though: the policies on cannabis. He believes the greatest problem to be "the lack of political determination on the part of the Spanish Socialists Workers' Party (PSOE), which seems stuck in the past, scared of something that is bound to happen sooner or later. Their voters support legalization. Politicians seem to be looking the other way, though."
Michael Collins is director at the Drug Policy Alliance (DPA), the nation's leading non-profit organization seeking the end of the war on drugs. Founded in 1987 by American University professor Arnold S. Trebach and attorney Kevin B. Zeese, who had worked with NORML (National Organization for the Reform of Marijuana Laws), this organization strives to reduce the harm caused by drug use and drug prohibition. The DPA seeks to create a society where cannabis laws are based on science, health, and human rights, for which they regard as imperative to promote each person's sovereignty over their minds and bodies. It is also their will to build a society where people are not judged by how much they consume but by the crimes committed against others.
The challenges of cannabis regulation: do social justice and convince the police
"The war on drugs in the U.S. has done nothing but increase the number of persons imprisoned, mostly African and Latin American people", says Collins. And, according to him, "the war on drugs is basically a racist war on drugs." The organization he's head of considers the war on drugs triggered by Nixon to have seriously damaged both Latin American and African communities. This is exactly what the short film posted on their website is intended to show. A wondrous video narrated by Jay-Z, who in his teens would sell illegal substances in NYC. As Collins indicated, this is still a pending issue that the legalization of pot doesn't seem to be able to put an end to.
"Arresting people for ordinary cannabis offences is an easy job for the police."
"Those who have suffered most during times of illegal pot, say African-American, Latin American and other underprivileged communities, don't have the means to partake in a legal market. [...] We've seen many in Wall Street making fortunes out of legal marijuana. The system ought to be fairer, and thousands of compensations must be paid to those who were badly affected by failed laws during the prohibition era", he added. Taking this idea to Europe, and specifically to Spain, where cannabis is still illegal, he points out that "immigrants and gypsies are the communities that get most into trouble with the police as a result of the plant's status." His view is that "these communities should also take part in marijuana legalization".
Regarding the many failures of this cannabis banning policy, he stresses the fact that prohibiting the consumption of certain substances doesn't improve people's lives. "We haven't seen any reduction in the use of drugs because of their being illegal. In fact, the number of overdose deaths is currently very high. This is a colossal failure", he insists referring to pot laws in the U.S. When asked about the biggest problems he's so far encountered during his legalizing initiatives, without hesitation he answers: the police and some politicians. "Both see drug use as a moral failure", he states. "Besides, cops like easy things, and this would make their job harder." According to him, "arresting people for ordinary cannabis offenses is an easy job for them."