Nowadays the use of natural processes in organic cannabis growing is much in demand. That's why no-till farming has become so popular and is a key factor in the Regenerative Agriculture movement, which is focused on 'feeding the soil rather than the plant'.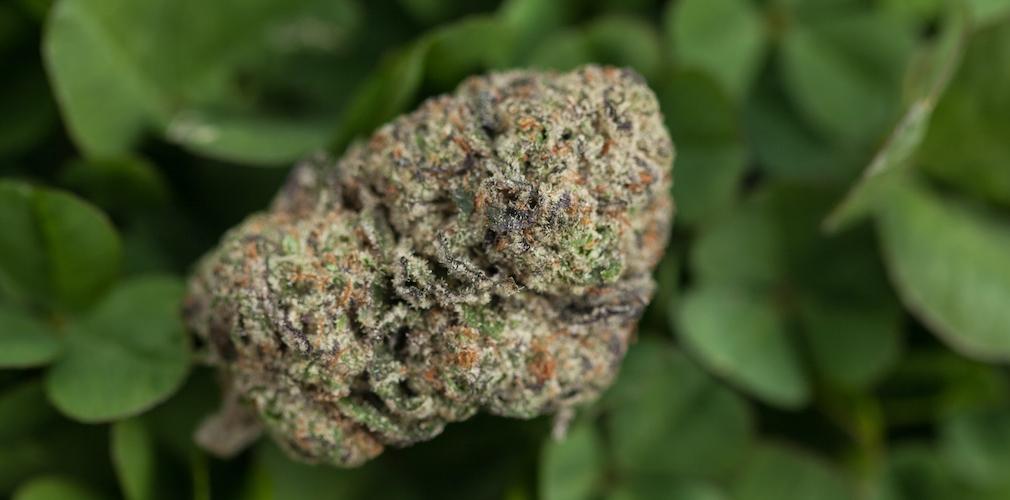 No-till farming, also known as zero tillage or direct drilling, is an agriculture technique focused on growing crops without disturbing the soil through mechanical agitation, thus avoiding substrate digging or stirring.
This process maximizes water content and organic matter retention in the soil since nutrients are recycled more effectively, which leads to yields of high-quality cannabis through the implementation of sustainable methods. It also helps plants become more resistant as they are forced to use nature to grow, instead of depending on artificial practices and chemical ingredients.
What is no-till cannabis growing?
Tillage is a process in which a plough is used to stir or overturn layers of old soil to eliminate weeds or with the purpose of breaking the layers down to prepare the soil for sowing. This process releases carbon compounds present in the soil into the atmosphere, which contributes to making agriculture a key player in global warming.
This method may sound good in theory, but tilled soil is much more susceptible to erosion produced by wind and water. With time, soil becomes less fertile as it loses its elements due to the effects of rain or irrigation. At the same time, this can contribute to the contamination of river basins.
In addition, tillage kills the soil macro and microbiology, which are the organisms that act as architects of the soil. The soil becomes vulnerable to the erosive power of the natural climate patterns, and loses its ability to recycle the nutrients that it needs for its regeneration.
On the contrary, zero tillage encourages the soil to rely on its own natural processes to renovate itself, depending on its own organic matter (beneficial bacteria and fungi, and live organisms) to support itself, which makes the soil appropriate to be used again and again for years.
When the biological forces are allowed to evolve and eventually design the topsoil infrastructure, a healthy food web develops in the soil which is capable of recycling all the minerals and nutrients needed to create a regenerative system.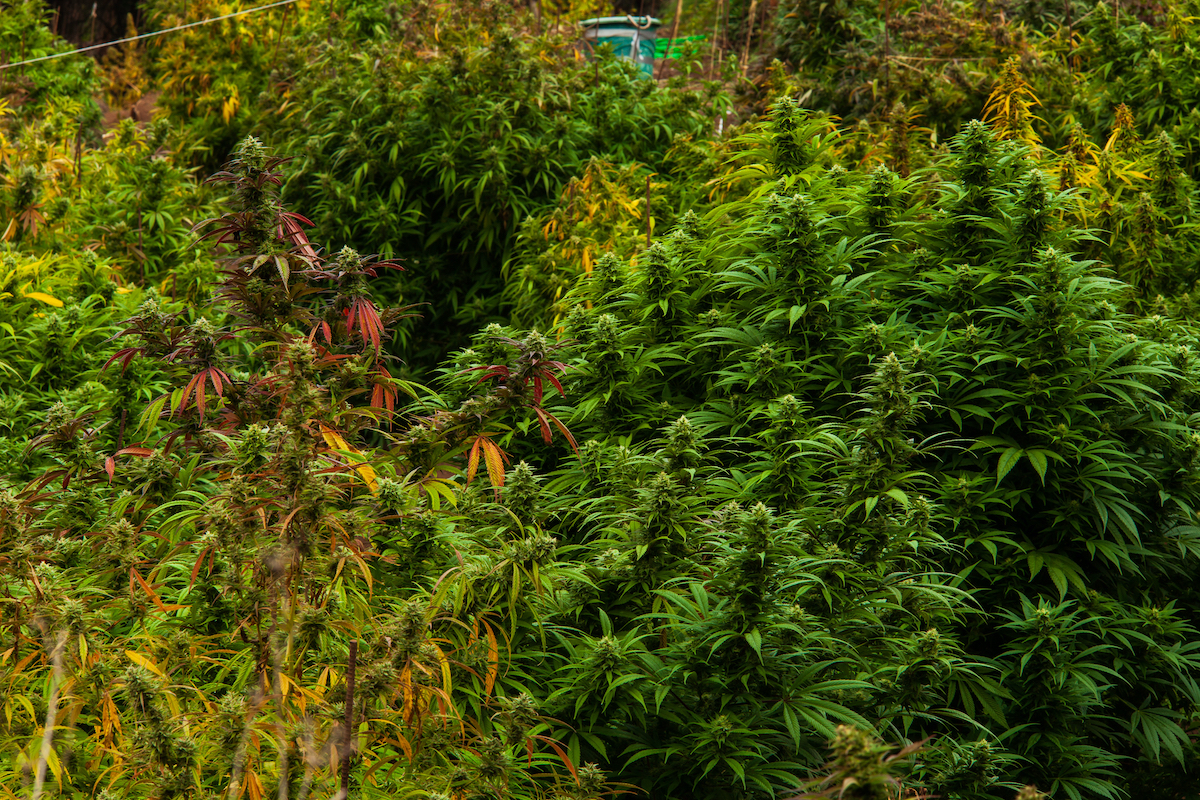 Benefits of no-till cannabis growing
Therefore, the zero tillage process offers multiple benefits, with the most outstanding being that the soil becomes healthier and more resistant. This leads to more effective growing, which is less time-consuming and produces less waste. Other benefits include:
Physical effort aside, continuous tillage requires certain resources, which translates into a financial cost.
Zero tillage lets nature do its job, but it does take time. There's no fast track to great yields in the short term, but it provides time saving and financial benefits in the long run.
Thanks to the soil's fertility, there's no need to be constantly adding chemical products and pesticides to your grow. Therefore, the cannabis is more natural, which translates into plants with full genetic profile expression and greater terpene production.
With no-till growing you can produce the same amount of cannabis as with traditional agriculture methods. Nature itself is the perfect example: the richest ecological environments in the world are the least disturbed.
Those who consider implementing no-till growing also worry about a higher pest risk. However, in a truly natural, functional soil, all forms of life work together symbiotically to create a healthy ecosystem.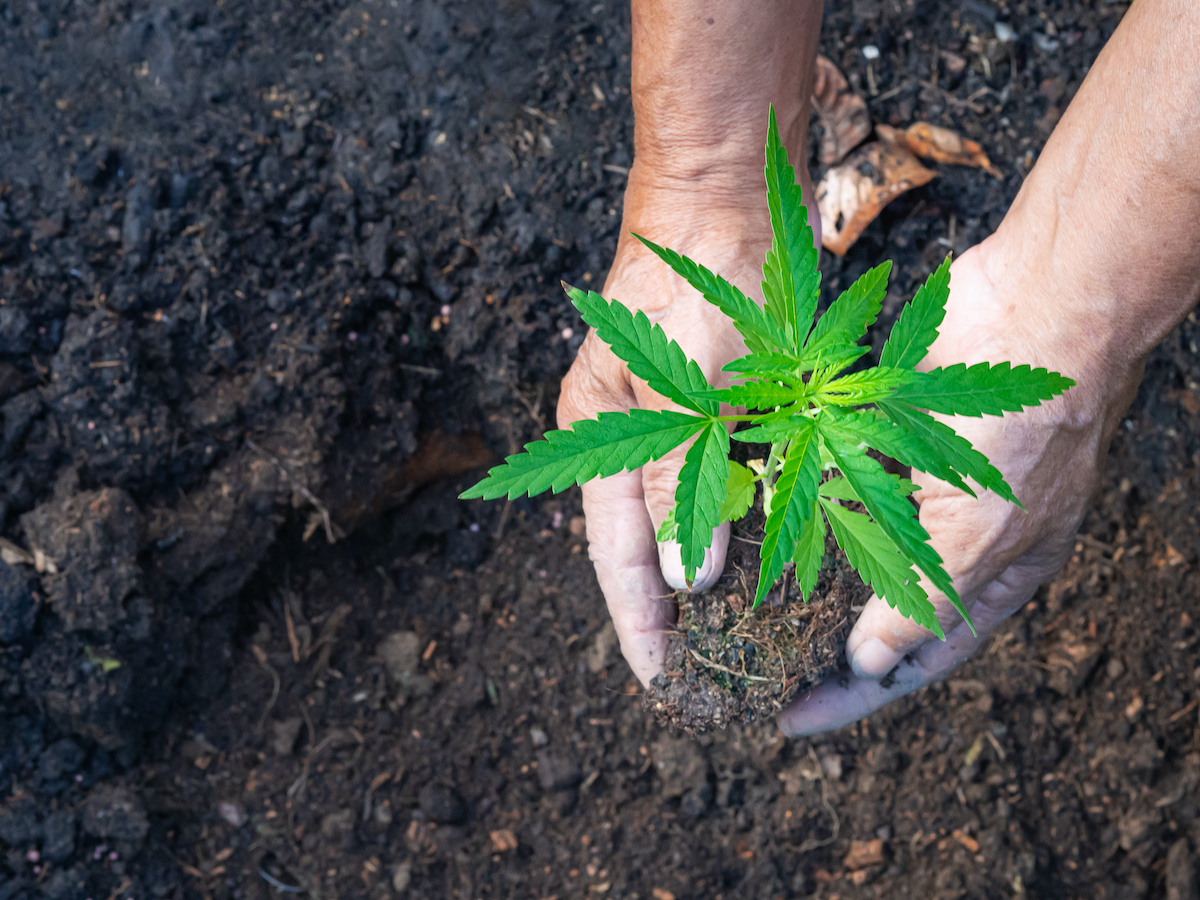 How to implement no-till cannabis growing outdoors?
Starting a no-till crop is simple and surprisingly inexpensive. The key is preparing a good super substrate using a mix of organic ingredients (like compost or worm castings) combined with peat conditioner and vegetable soil, together with a bit of aeration provided by perlite or lava rock.
You can use a top-quality compost made by you (remember: by mixing two parts of 'brown' waste with one part of 'green' waste). Composting is great for your grow and a brilliant way of recycling kitchen and garden waste.
Since cannabis plants need certain macronutrients at certain times, the use of several overlapping cover crops will eliminate the need for a topsoil layer. Cover crops like clover fix nitrogen and are a great way of returning macronutrients to the soil.
Enriching the soil with worms is also an awesome way of promoting the production of fresh compost, also known as 'vermicompost'. Some vermicomposting methods are simple and occupy little space, which makes them ideal for small-scale growers. And to top it all off, this type of compost is generated in less time than standard compost.
How to implement no-till cannabis growing indoors?
The zero tillage practice and philosophy can also be applied to indoor domestic cannabis cultivation.
Normally growers recommend not to reuse the substrate from a pot after the plant has been harvested as this substrate ends up drained and compacted. But in reality most commercial potting substrates hardly contain any worm castings but rather a base of peat and composted tree bark. Without worm castings, the soil needs a regular feeding of external minerals.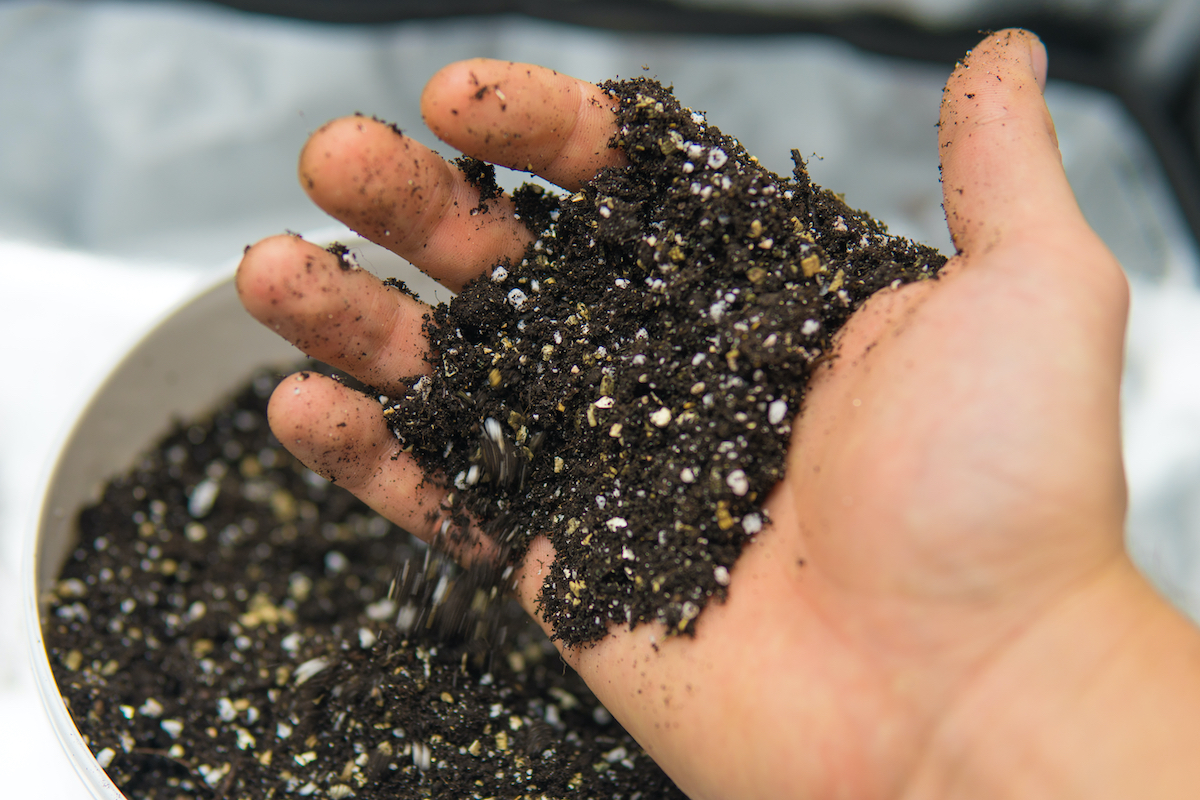 Therefore, by making a super organic substrate and reusing it season after season, regardless of the grow scale, growers can save time and money whilst harvesting the benefits of natural, organic cannabis.
Once it gets to harvest time, all you need to do is cut the plant as close to the base of the stem as possible, and dig up most of the rootball. Shake off all the soil left in the pot and compost the mass of roots, stems, and cuttings. Add a bit of compost and place the next rooted seedling directly in the same spot where the previous plant was. Add another generous compost layer to the whole pot and then add a bit more topsoil, hay and/or clover seeds.
As you can see, both large-scale commercial and domestic growers can greatly benefit from this type of growing practice. With little or no effort at all, no-till growing could be the safest and most sustainable solution that the cannabis industry has been looking for.