There aren't that many cannabis plants with absolutely amazing yielding properties. In fact, there are very few marijuana strains capable of producing 4 kg of buds. However, at HSO, we have some that truly comply with those standards. If you're one of those who think that quantity counts and love growing huge cannabis balls, don't miss Blue Dream, 707 Truthband by Emerald Mountain, Blueberry Headband, Lemon Kush Headband and 707 Headband, because they're all sure to meet your expectations.
Blue Dream, when hybrids hit the target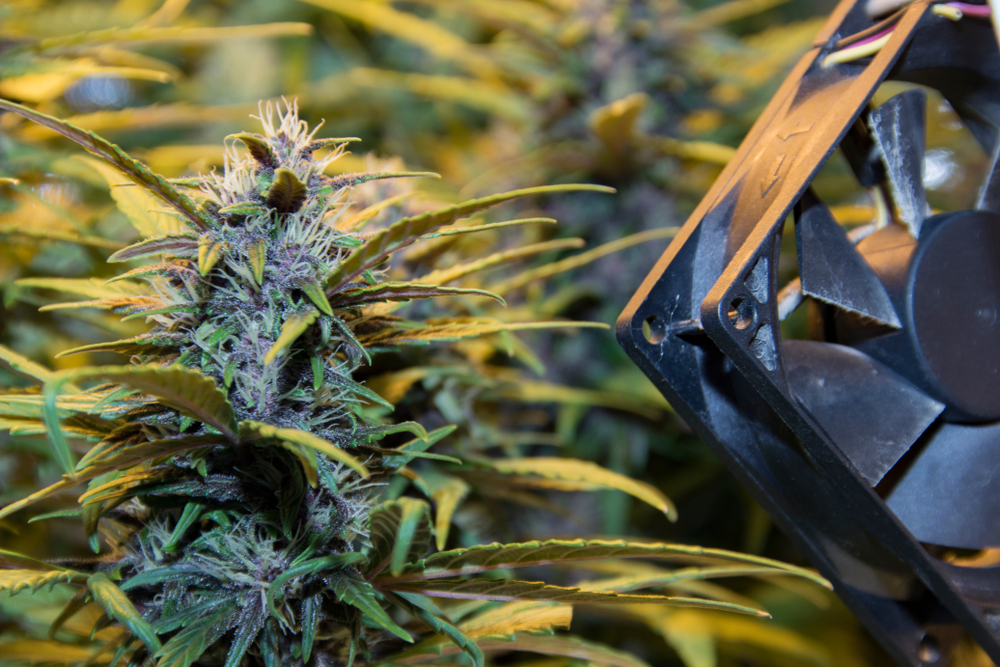 SCROG methods are ideal for maximizing Blue Dream's production.[/caption]
This strain is the clearest evidence of the outstanding results obtained when crossing two élite genetics. Blue Dream's got many virtues: an amazing citrus and Hazy flavor, magical blueish colors during the flowering or an extremely cerebrally stimulating high. However, it is her outdoor productive value that stands out most.
Why? Because this Sativa-dominant hybrid is capable of producing extraordinary buds in every inch of her body, resulting in crops of over 1-1.5 g/watt. On top of that, given her strong and sturdy structure, Blue Dream doesn't require much attention during the initial phases. It is advisable, though, to make sure she's properly trellised or staked so her branches don't break. Another tip of advice: she loves being grown in SCROG.
If you decide to cultivate a Blue Dream plant outdoors, provided she's got enough place and attention, this blue Cali dream could reach heights of 15 feet. This means you could get over 6 kg of incredibly resinous and potent, pine, incense and Haze-scented buds.
707 Truthband by Emerald Mountain, a successful underground strain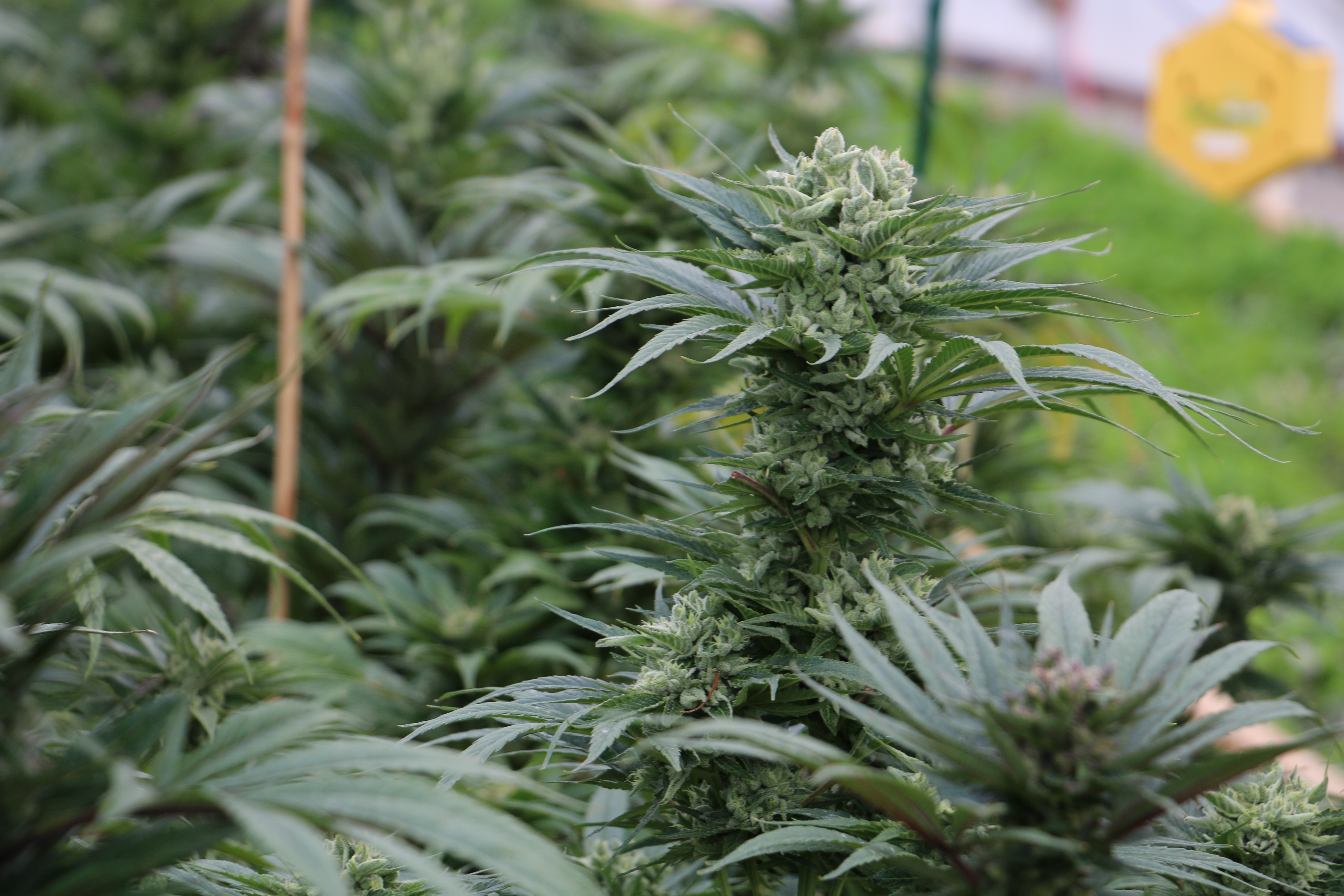 This strain is one of the most requested underground cannabis genetics in California. Perfectly fixed flavors and aromas, mind-blowing effects and her being incredibly easy to grow are behind 707 Truthband by Emerald Mountain's success. OG Kush lovers cannot miss this state-of-the-art Indica-dominant hybrid.
Neither they nor the most demanding cannabis connoisseurs will be able to resist the temptation to enjoy her incredibly generous crops. A strong vegetative growth and a sturdy structure allow for excellent light penetration, which results in numerous compact buds. That's why this strain has huge terminal colas for which double-trellising is recommended.
If you're growing outdoors and follow a well-programmed feeding schedule that contributes to her rapid metabolism, 707 Truthband could exceed 4 meters in height and 4kg in buds.
Blueberry Headband, unbeatable growth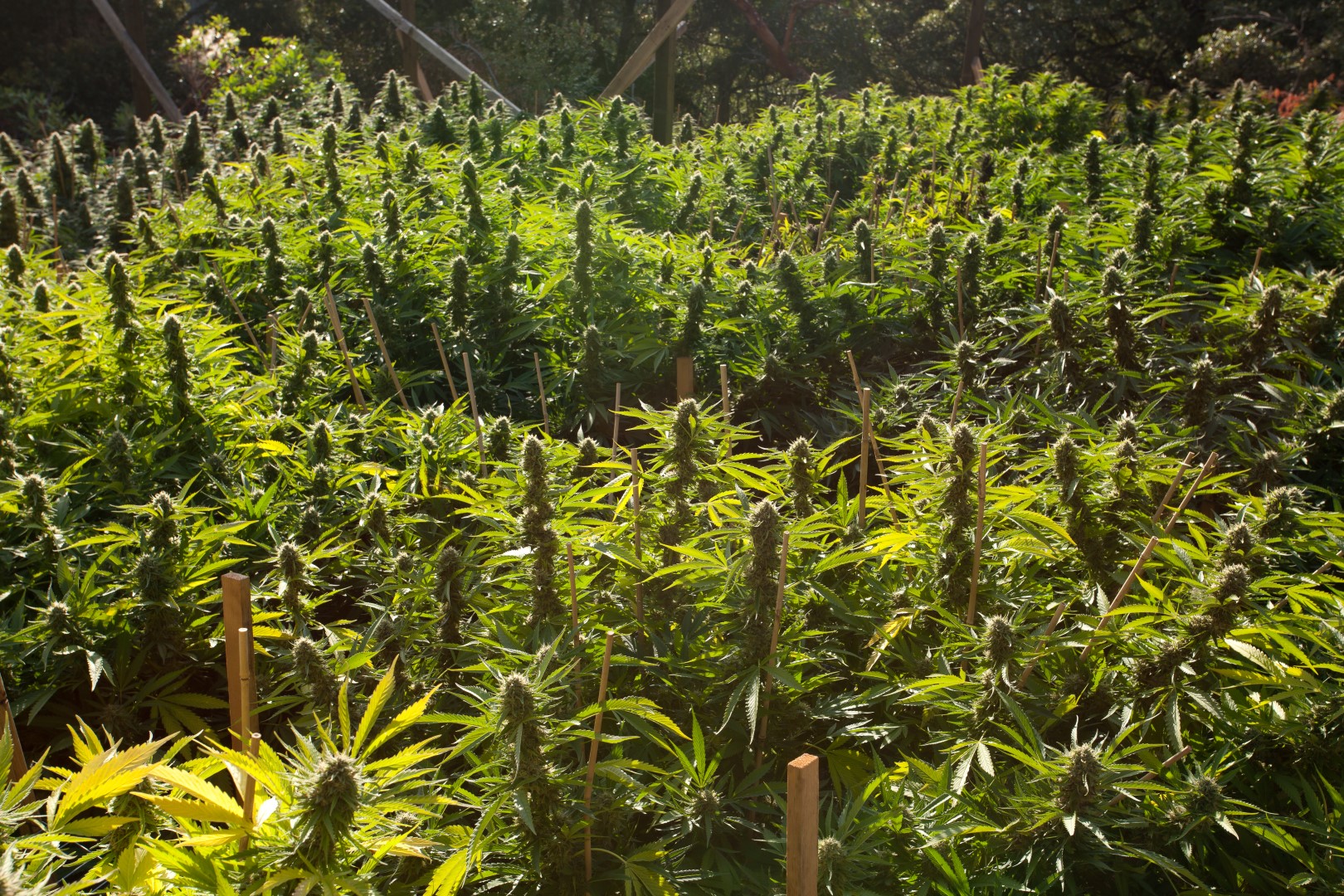 From the cross of Blueberry and 707 Headband comes this rampantly growing Indica-dominant hybrid. An incredible cannabis strain, developed by HSO, that instantly captivates even the most demanding users with her deep scent and intense taste, overflowing with hints of aniseed and spices. Despite her clear Indica dominance, monitoring her growth indoors is likely to be necessary since she loves stretching her limbs.
Blueberry Headband grows fast and vigorous as a consequence of her strong rooting system. On top of that, her upright growth allows for short vegetative periods. Ready in just 8 weeks, she's not only quick but bountiful too, producing crops of up to 4 kg. Outdoors, we suggest using cages as well as considering the possibility of growing in SCROG.
Lemon Kush Headband, vigor squared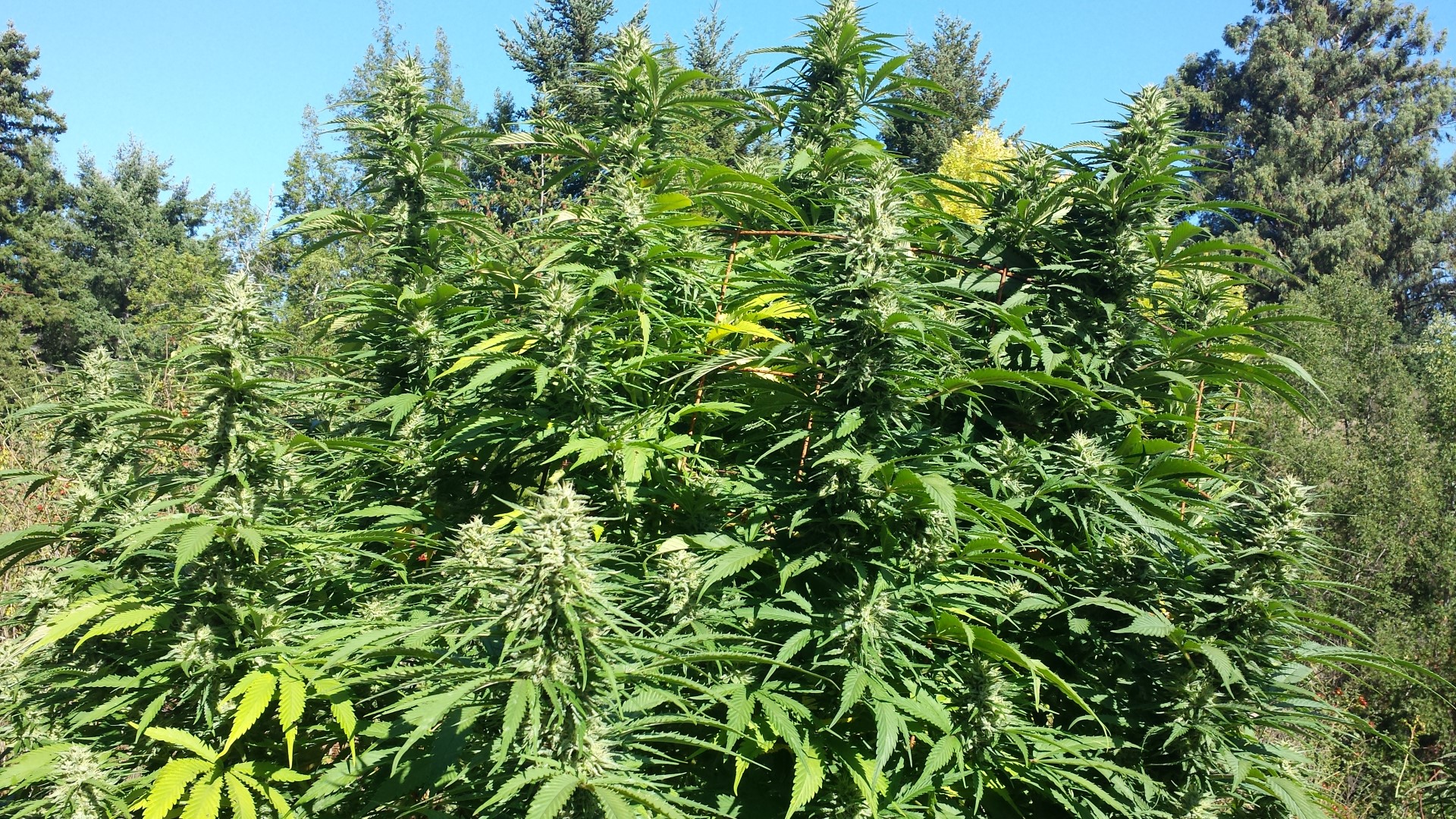 Lemon Kush Headband was born with a clear idea in mind: to obtain a fantastic extremely vigorous cannabis creature that could be grown by people of all levels. To that end, a 215 Super Bud, a Headband and an original OG were crossed. The result? An awesome Sativa-dominant hybrid capable of producing up to 4 kg outdoors, with a really intense scent of citrus and oil.
We dare say she's easy-to-grow because she is indeed really resistant all throughout her life cycle. As for the flowering, this cannabis plant matures in some 9-10 weeks indoors. Outdoors, she'll be ready for harvest the first week of October. And at the risk of sounding redundant, you'd better use cages apart from other methods for supporting your plants during the last stages of the growth phase because they could surpass 3.5 meters in height, according, of course, to the feeding schedule, the latitude and the growing technique used. However, be that as it may, the resulting crops will be abundant, heavy and of top quality.
707 Headband, the most productive OG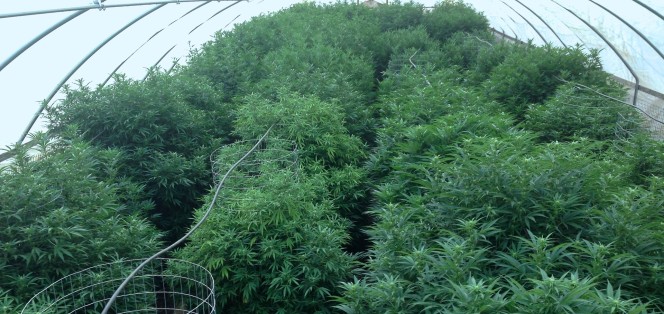 We're great lovers of the OG cannabis lineage. That's why we couldn't do without an improved version of the Californian "Ocean Grow" queen. We wanted her to be easier to grow and even more bountiful. And we got it right when creating the incredible 707 Headband: as charming as the original OG, but far easier to cultivate and much more productive.
Indoors, this genetics showcases a rapid vegetative growth resulting in a quick delivery of buds. Instead, it isn't until late October that she'll be ready for harvest outdoors. Use cages almost from the very beginning and trellis nets as well during the last phases.
That is very important because 707 Headband plants can easily reach heights of 4.5 meters, with branches weighing more than 4 kg.