It's undeniable that Blue Dream has a privileged place in our seed collection but you can't blame us. This strain embodies all the virtues of the Californian hybrid lineage and has become a real legend on the west coast. And the truth is that there are many reasons why she'd become the favorite strain of many: she's easy to grow, balanced and incredibly resistant to fungi and pests, but not only that. She's also one of the most productive strains of our catalog. Want to learn more about this beauty? Keep on reading.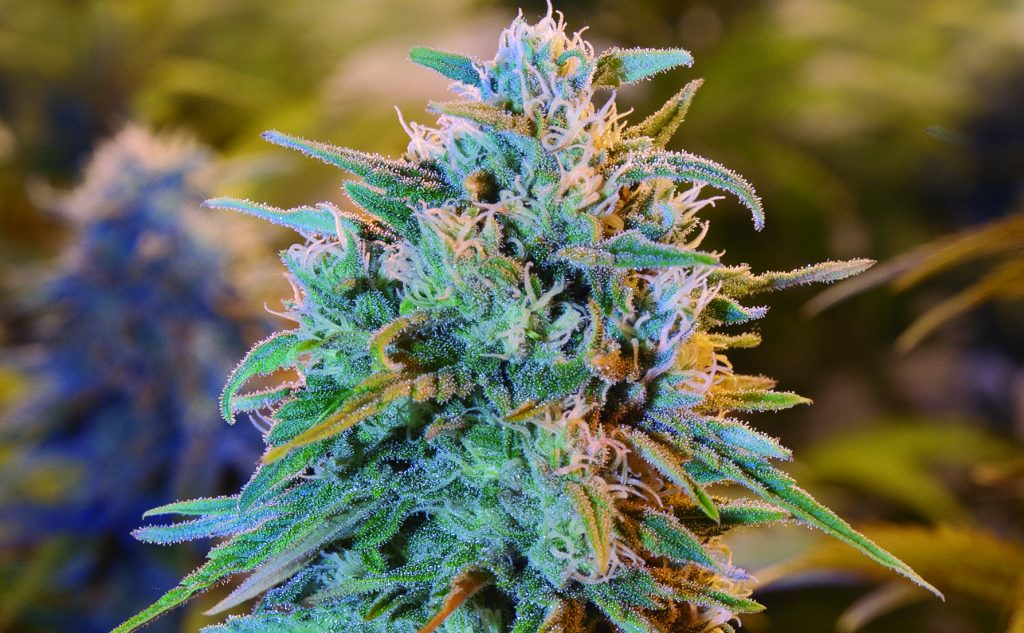 Cali genetics have gained international fame and recognition thanks to their exceptional traits, and Blue Dream is a great example of that: a strain with very special features, all the spirit of the west coast. But let's see why this blue Cali dream has become so famous:
The legend that became a bestseller
It's true that our Blue Dream has turned into the number-one-selling strain of our catalogue, but, behind that achievement, there are many months of hard work. We wanted to release a strain that would break the established standards, which is why we selected two outstanding genetics to cross: Super Silver Haze and Dj Short's Blueberry. After a long selection process, we all tasted the resulting hybrid and agreed that there was something really big going on.
Why is it that people like Blue Dream so much?
Although it's true that Blue Dream is a blessing for cannabis growers, we can state that the key to her success lies in her effect and her taste. Verified. Even the most experienced marijuana lovers are fascinated by her balanced effect that starts with a pleasant cerebral high, typical of Sativa genetics, and turns more physically relaxing as time passes by. The perfect choice for daytime use, because she doesn't cause paranoia but provides a nice cerebral buzz. With THC levels going up to 19 %, the high delivered by Blue Dream gives our senses a massage that raises the spirits; more or less like a shot of endorphins that could promote creativity, help us fully enjoy a good concert or simply a pleasant evening with friends. That exciting sensation is partly provoked by the terpene profile of this strain. According to the evidence obtained in the lab, Blue Dream has a high myrcene, terpinolene and caryophyllene content. This results in a super intense and piercing aroma that has earned her a well-deserved reputation as the perfect strain for the elaboration of concentrates with the taste of sandalwood and blueberries. Those who love old-school cannabis will definitely enjoy every drag of this tasty strain. An off-the-charts intensity on the palate that seduces even those who think have tried everything: lemon, pine, incense, sweet fruits and Haze. Blue Dream offers a wide variety of therapeutic benefits too. She's an effective bronchodilator that can also alleviate headaches, anxiety or depression, among others. That's why she's the pet strain of many people over 40.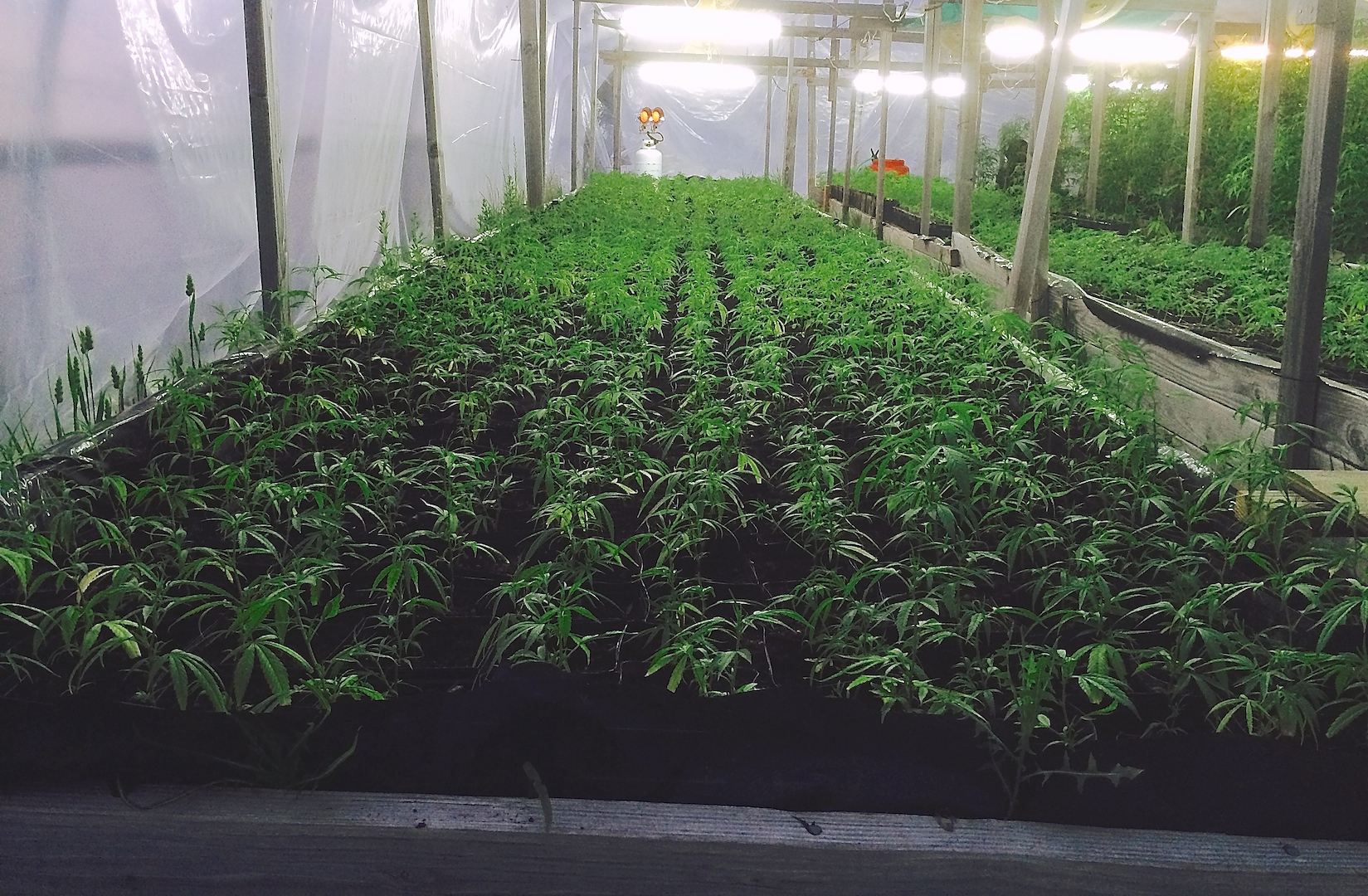 How to grow Blue Dream seeds
Blue Dream gained recognition from cannabis growers all over the world because, apart from easy to grow, this beauty is resistant to inclement weather conditions as well as to fungi and plagues. Raised in the changing Californian climate, she is so vigorous that no matter if you don't get it all right at first because, in exchange for very little attention, she'll anyway produce abundant crops, which is why she's suitable for experts and rookies alike. Her structure is strong and robust, and those you've already taken care of her recommend using meshes: the SOG method will bring many benefits to the growers.
How to grow Blue Dream outdoors
Blue Dream has a hearty appetite and so needs to be provided with lots of water and nutrients, mostly during the flowering, sometimes even being necessary to use nitrogen supplements as well. That's why she's not recommended for guerrilla grows unless we don't mind visiting her daily in order to meet her needs. For our gardens, though, she's just perfect. She grows vigorously during the vegetative phase. In fact, she turns into such a big plant that using a pot of at least 15 L from the very beginning is highly advisable should we wish to see what she's capable of. If properly looked after, these beautiful plants can become real trees! With nosy neighbors around, remember that they are not the most discreet of our catalogue because their strong aroma is almost uncontrollable. We recommend setting up a wire mesh to facilitate regular growth and have support points that could hold the weight of their heavy buds. FIMing is also a good choice. Blue Dream is the dream strain for commercial growers who wish to obtain quality crops in abundance. Producing up to 2-3 kg/plant outdoors, they'll be ready for harvest by mid-/late October, right when the show is at its peak, boasting a marvelous combination of blueish and silvery hues.
How to grow Blue Dream indoors
When cultivating Blue Dream indoors, we cannot overlook her Sativa legacy because her super quick and aggressive veg. growth, together with her vigorous root development, could make our plant turn into a real monster. For that reason, we recommend topping during early stages or simply forgetting about this strain if we've got space constraints. If we do know how to use this feature to our advantage, we'll save time during the vegetative phase, which is a major asset for those who wish to use the space available as effectively as possible. Blue Dream is an exceptional strain whose amazing traits have turned her into one of the most highly regarded strains ever, a dreamlike beauty that makes you travel to the blue Cali beaches. We hope you enjoy it!
Blue Dream pics by our growers