Last week we published a post where we explained in detail which the main consequences of the last votes on cannabis in the USA are. But, as a community of breeders and growers on which the Californian Prop 64 is going to have a direct impact, we find it important to go deep into the short-, mid- and long-term consequences cannabis legalization in California will have. Sadly, not everything is good news for small-scale farmers and growers who've been growing marijuana for the last decades. Here you have our breeders' explanation to why Californian Prop 64 is a double-edged sword.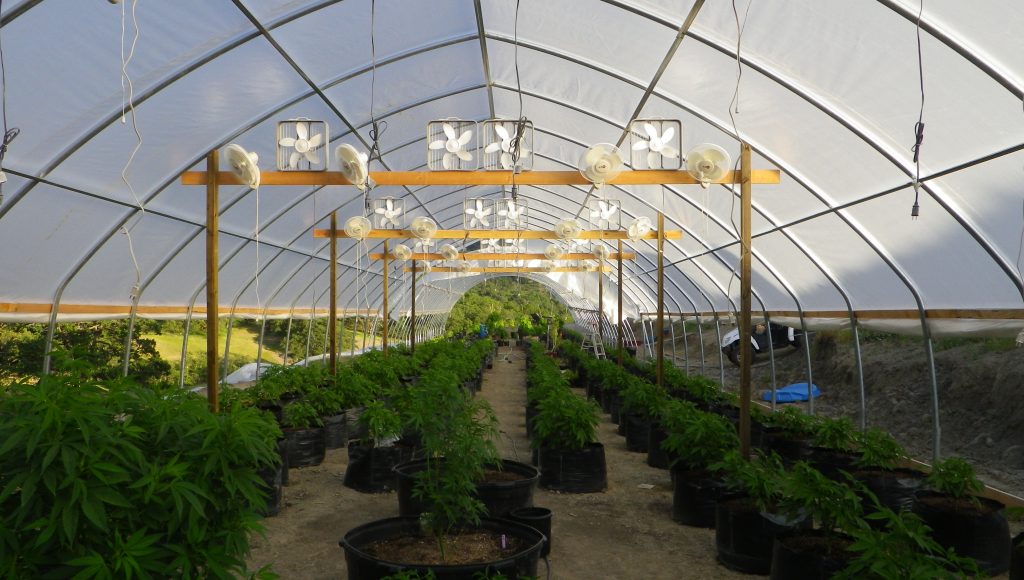 How does the approval of cannabis legalization impact Humboldt Seeds and the growers of California? Many factors still must fall into place to create a clear understanding on how all the markets across the state will interact. The sheer diversity in tax systems, along with land use and compliance regulations from county to county will more than likely result in long delays in community organizing, making it inherently more complicated. Meaning, it will take a minimum of a year or 2 for farms across the state to complete the compliance process. A lot has to happen for farms to get fully functioning in the coming years. Agencies still have to be created to regulate many different facets of the industry. As we saw with the state of Washington, many businesses experienced extreme time delays due to a lack of regulatory agency staffing and organization to file applications promptly. This was followed by mounting fees and expenses long before a plant could be grown. This had a lot of adverse effects for many small farms and businesses alike. Eventually, this led to larger investors reviving the financial stability, resulting in small farmers giving up big percentages of their companies. We hope to see a smoother transition, for it is to remain in the hands of small business like it has for last 20 years, these things must be taken into consideration by counties which have yet to decide their tax system and transitional plans for existing farms and grows. There are a few main concerns from our viewpoint in order to insure the collective success of small farms and businesses in California:
The development of small farmer alliances throughout the state. This will help to establish new relationships to maintain price integrity through high quality certification standards and land stewardship practice for cultivation. Creating higher certification standards, beyond the framework of the laws, will help to define the boutique high-end cannabis market.
The establishment of Cannabis lobbying groups representing small farms statewide. These lobbying groups are designed to protect the interest of small farmers and small businesses, ensuring laws are fit for many to succeed. They would focus on closing large corporate loopholes and preventing monopolies from developing potentially undercutting competitive market price. This should be a collective priority.
Understanding the inevitable "saturation point" of production in the marketplace and implementing a cap on cultivation for large corporate grows. Right now in the Oregon recreational market, post-harvest season, is estimated at more than 70% overproduction. This is a serious saturation point very early in the market's development, resulting in a drastic fall in price, while the majority of the product for sale (90%+) maintains an average to poor quality. This encourages more black market activity due to such a large surplus. It is not hard to comprehend the simple fact that most high quality products are best made in small batches on more modest farms.
Creating tax breaks for environmentally conscious farms and businesses. Providing financial incentive for farms to transform old concepts into more regenerative and sustainable models lowering environmental impacts. By creating comprehensive environmental guidelines and certification standards higher than state requirements, and therefore, offering serious tax breaks, we may have the opportunity to address water, soil, air and forest health from within each community. This has been proposed in Humboldt County and might find its way into the local tax system.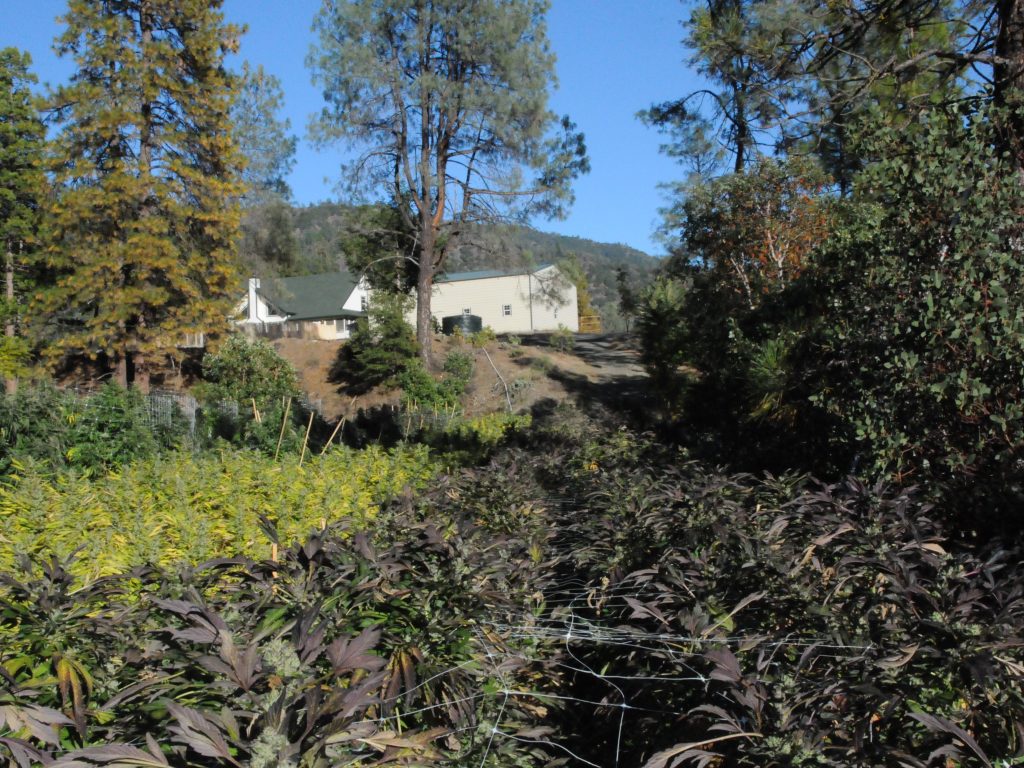 Relinquishing of the criminal mindset The beauty behind this new era in the industry will occur with the small home gardens. For the first time in more than 84 years, anyone over the age of 21 will have the opportunity to partake in the growing process, cultivating up to 6 plants. Cannabis will sit side by side with vegetables and flowers alike, returning to natural settings in common gardens across the state. From the holistic home grows to the curious newfound qualified growers can now sow their own seeds to embrace and explore this mystical and sacred plant. This is quite unprecedented, considering there are almost 30 million people in California over the age of 21. This should play a silent yet powerful impact on the development of the consumer market. Are these changes good for Humboldt Seed Organization and what are the major challenges to succeed in this new industry?  It's hard to say quite yet though we are optimistic regardless of the circumstances. Publically, we were clear in not supporting Prop 64 for a number of reasons. The 64page bill has been considered to be the most comprehensive cannabis bill yet, but, "comprehensive" doesn't always mean "complete." It was missing some major provisions recommended by the grow communities which seemed to be significantly overlooked or just plain disregarded. We are not too concerned about our own ability to evolve and succeed. We stay quite focused on creating new varieties stemming from a wide array of genetic diversity backed by our relentless passion to creating the best cannabis genetics possible. Everyone must be willing to evolve from our old ways of maintaining our business to a creating a functional understanding of business management and finance, brand development, and overall, organization. It's too difficult to say this early on but we wish nothing but the best for all small businesses and small farms transitioning into this new era of the industry. Tax varies dramatically throughout the state This poses as a potential problem down the road. For example, each county imposes its own tax per square foot of canopy space, per gram of weed as well a 15% tax on the consumer. The state has also implemented a $9.25 tax per ounce for all cultivators. (.33 a gram) Santa Cruz is implementing a $15.00 tax per sq. ft. while just two towns over in Watsonville charges $20.00, while counties like Calaveras and Humboldt have taxes set at $1.00 per sq. ft. for outdoor and $2.00 per sq. ft. for mixed light (greenhouse lighting for veg). This could make it difficult for some farms to compete in higher taxed areas once saturation becomes a factor, though these tax regulations can be altered in each county contingent on the people and the voting process.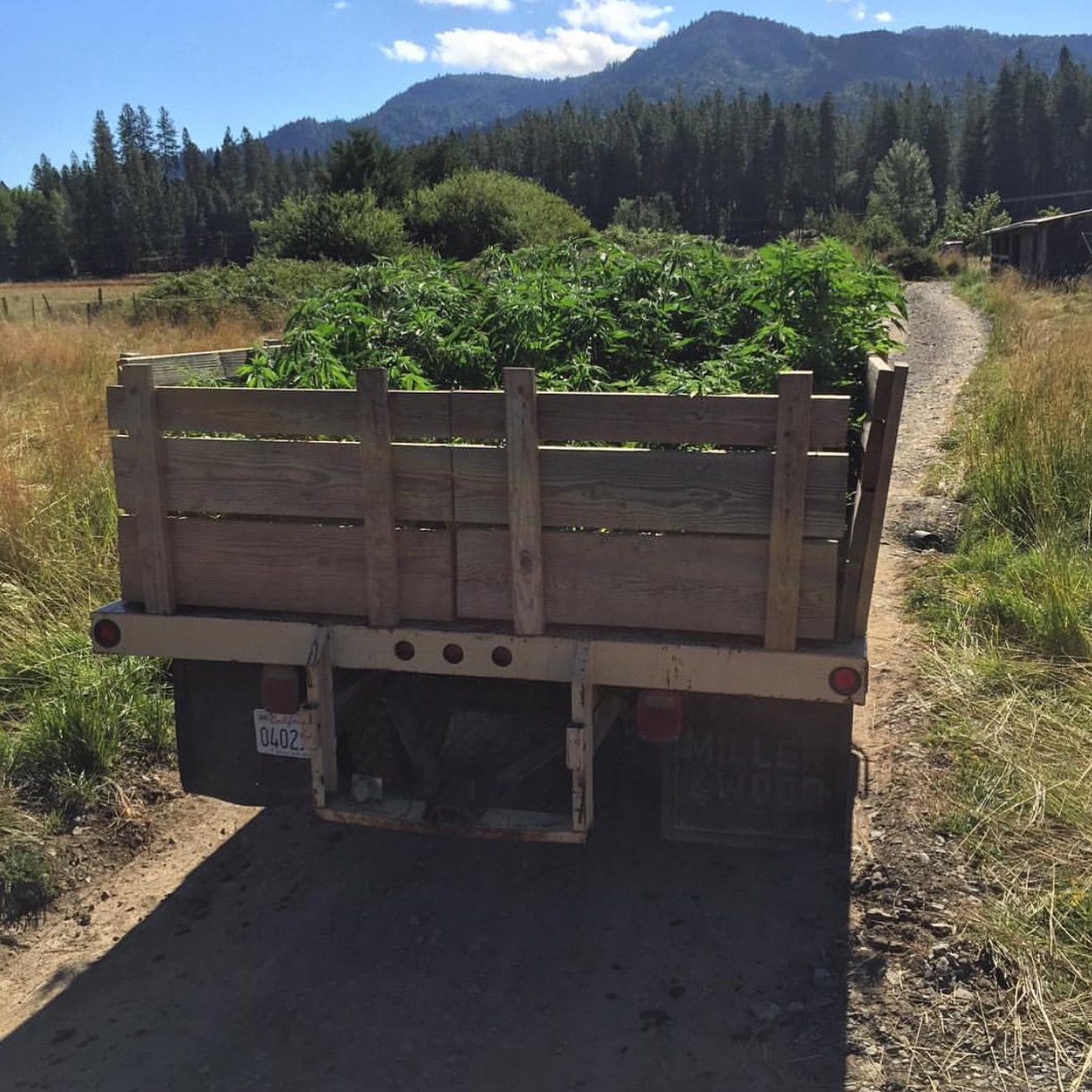 What do we forecast for the California market in the coming years? Based on the previous markets we have witnessed, we believe California will follow in a hybrid like manor between the three previous states. We believe the prices will be high for the first 2-3 years (like Colorado) due to the large number of extract companies, which will consume a very large portion of the flower market. (Potentially 70%+) Since it will take about 2 years or more for most farms and businesses to be operating in complete compliance, saturation won't be much of an issue. Though after this period is where it's going to get real for a lot of businesses. Once the saturation point hits (our prediction is around year 3) prices will start to come down significantly and this is where business management is going to decide whether you make it or not. A lot of businesses will flourish but many won't. By the 5th year large corporate grows will become a factor and who knows what that can introduce but this reality is soon coming. The one promising aspect is people in California know good herb. The fact of the matter is we have not seen many (actually very few) large grows (an acre +) where quality wasn't discounted for sheer quantity. Not saying it can't be done but at this point legal markets seemed to be overwhelmed with mediocre cannabis at best. We do believe California will have the largest high quality organic cannabis market on the planet. What kind of impact will this have on the rest of the global cannabis industry? This hopefully can play a role in the development of fair cannabis enterprise in other communities globally. California has been an inspiration to many cannabis communities worldwide, considering the rich history of cultivation, especially in Northern California. We have seen since 1996, the role Proposition 215 played in the acknowledgement and acceptance of this controversial plant. We hope to see fair policy and regulations created for many, to be able to access safe and high quality medicinal herb as well as encouraging the growth and success of small business in an industry filled with infinite promise.