Many marijuana users want a type of weed that suits their lifestyle and follows their dietary requirements, or even their moral beliefs. Defenders of vegan organic cannabis growing claim that vegan cannabis is the cleanest and purest weed that there is: the closest version to naturally grown cannabis.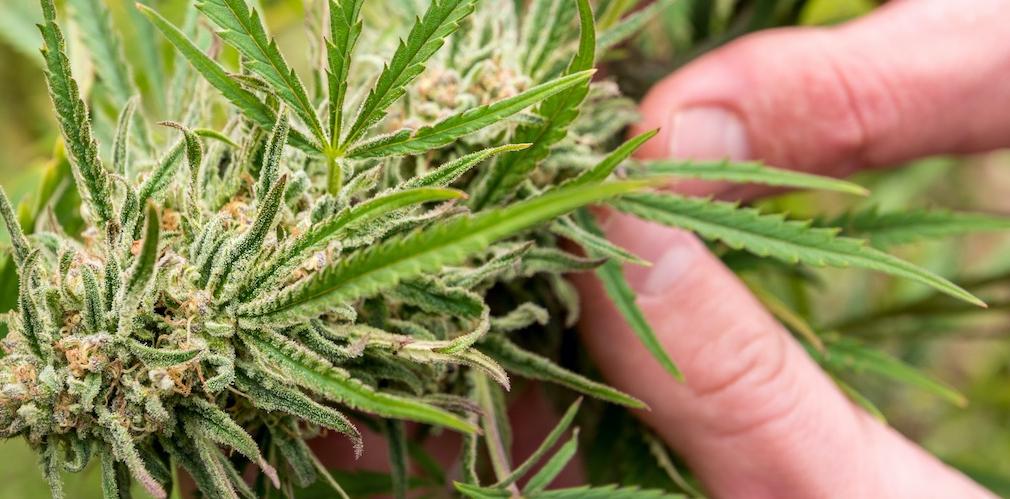 Just like any other type of farmer, cannabis growers need a healthy soil for their plants to develop successfully. Commonly used fertilizers contain chemical additives such as nitrogen, potassium and phosphorus, as well as metals like zinc. If you buy an organic fertilizer, it won't contain synthetic products, but it is likely to include bone or blood meal, or other animal waste. Because cannabis is also grown using products with animal origin, in the same way that you'd grow tomatos using cow manure or fishmeal fertilizer.
But now that cannabis is legal in some countries, users can be more selective: they can choose a specific THC/CBD ratio, locally grown weed, or simply one that is environmentally or animal-friendly. For producers, it is worth making an extra effort to provide these users with cannabis grown in a sustainable, vegan way, which translates into a purer, more natural final product with better flavor.
What is Veganics?
'Veganic' farming combines two growing philosophies: organic and vegan. Organic plants are grown without using any chemical fertilizers or pesticides. But veganic growing goes a step further: it abstains from using animal byproducts that are often included in organic fertilizers, such as cow manure, fishmeal, or bat and seabird guano.
Veganic growing is the logical progression after organic growing. And its properties go beyond flavor and quality: this type of farming also provides plants with direct benefits because vegan nutrients are much easier for plants to metabolyze. This is due to the fact that they contain fewer products of animal origin, which decompose more slowly. As they spend less time metabolyzing nutrients, vegan plants can afford using more energy to develop essential oils, terpenes, and other valuable compounds.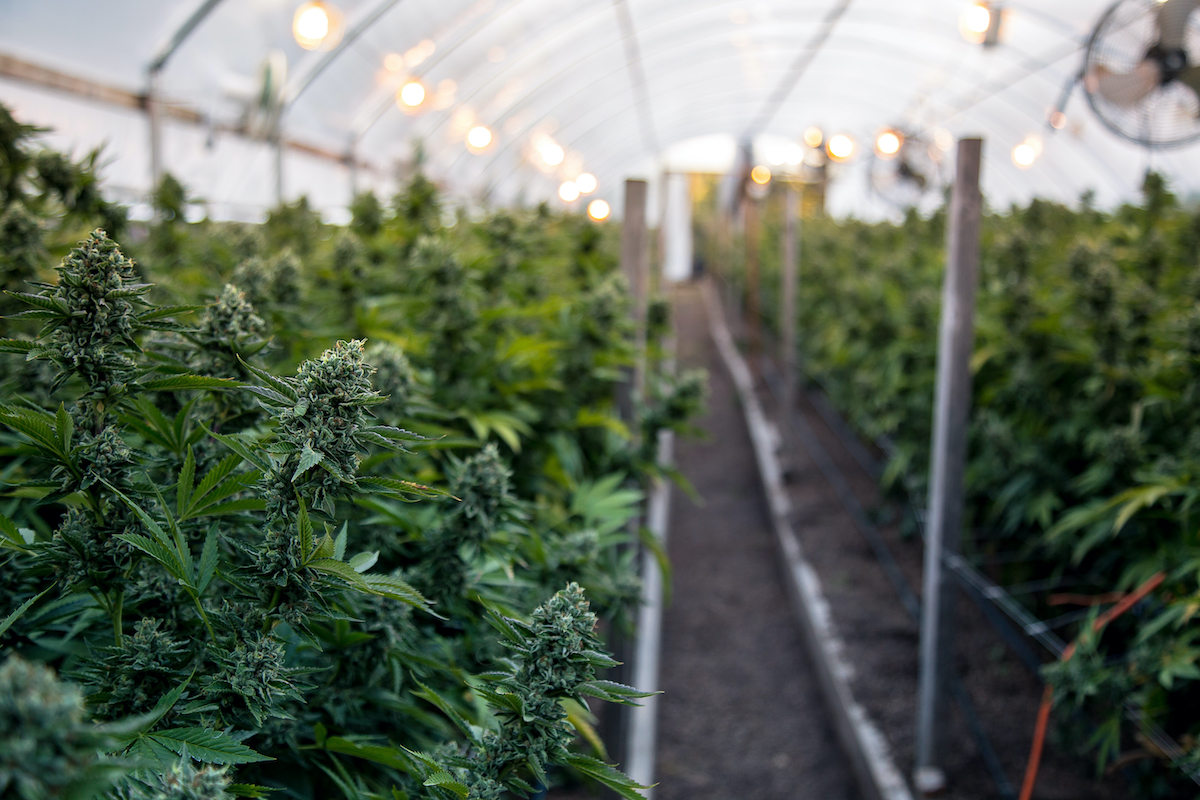 Therefore, vegan fertilizers increase nutrient bioavailability for cannabis plants, which refers to the amount of nutrients that plants are able to absorb. Conventional fertilizers are foreign substances for plants, as they are only exposed to a very small amount of animal matter when they grow in nature (mainly decomposing insects.) Vegan organic nutrients are more similar to the nutrients that plants would absorb in their natural environment. They help generate a richer, more fertile soil where cannabis plants are free to absorb nutrients at any time, because they are available 24/7.
The keys to veganic growing
Therefore, the key lies in the soil: this needs to be jam-packed with beneficial microorganisms and fungi that work in harmony with each other. This is widely known as 'super soil', a growing medium that can be modified, always with natural components, in order to provide marijuana plants with everything they need to grow without the need for fertilizers. The aim is to create a 'living soil' that imitates a natural ecosystem where life and death work symbiotically.
Beyond the purely chemical side, the microorganisms play a vital role in veganic growing because, as they decompose the matter, nutrient availability increases. In addition, they also promote nitrogen fixation and water retention, and prevent root disease.
Vegan growing techniques are based on the use of compost tea, microorganisms, green manure with different compositions depending on the condition of the plants, as well as a topsoil layer (made up of hay, for instance) to accelerate the natural composting process.
During the growth stage, it is recommended to add nitrogen-rich residue, such as alfalfa, nettle, or seaweed byproducts. On the contrary, phosphorus and potassium are more important during the flowering phase, so it's best to use fertilizers based on burdock, rhubarb or sweet potato roots; or even apple, peach or plum scraps.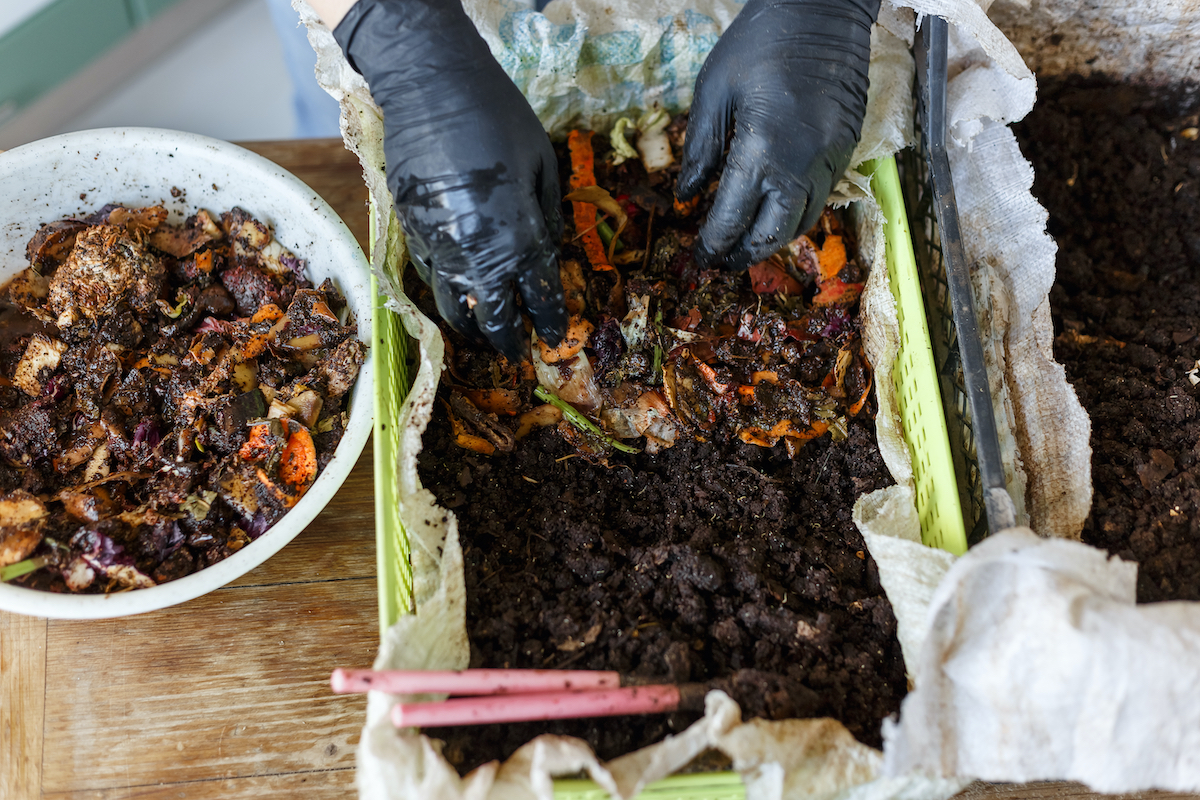 For this microorganism ecosystem to stay healthy, it is vital to provide it with oxygen so that the organic residue turns into nutrients. This is achieved through good soil aeration, either by using mechanical techniques or by adding light, porous elements such as perlite or vermiculite.
By adding humic acid, mycorrhizal fungi will develop and colonize the roots more easily. In turn, this provides plants with a more expansive nutrient distribution network, which leads to more vigorous and higher-quality cannabis plants.
Many growers hesitate on whether to change to vegan growing methods because they don't want to sacrifice their high yields obtained through organic growing or other cultivation techniques. But the nutrients that plants receive in vegan cultivation are in fact the same: the only thing that changes is the source of those nutrients. And for vegans who are looking to apply ethical consumption to all aspects of their lives, choosing cannabis that has been grown in a sustainable way and with vegan awareness is certainly an added bonus to take into consideration.