Having a true understanding of how organic growing medium functions as the soil food web, will give you the upper hand when it comes to maintaining the ultimate balance. Overtime soil can become depleted of minerals and nutrients, so in this article we explain how to improve soil quality, the various ways to supplement your growing medium, and what to consider next time you are growing organic Cannabis.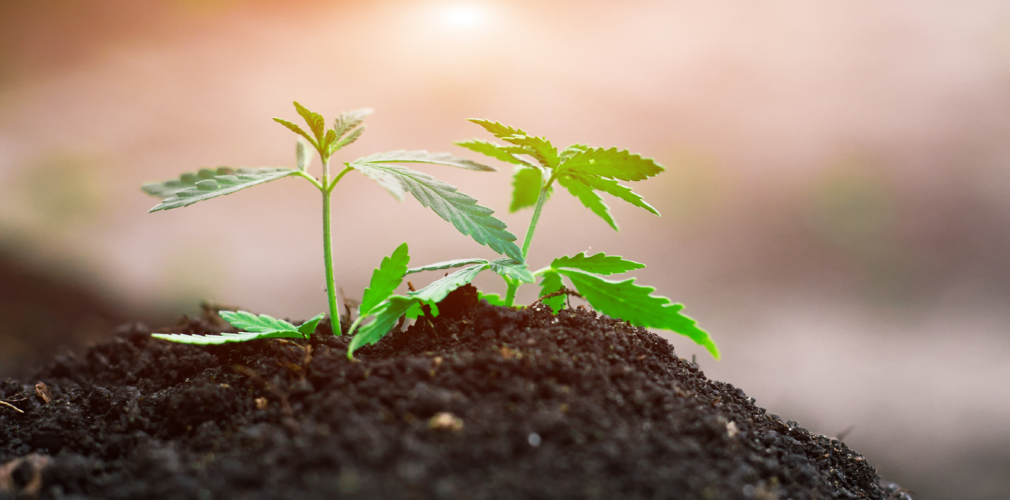 By Stoney Tark
Living Soil and The Food Web
Soil is a compilation of organic matter that has been broken down over time in a state of decomposition. As nature sets the conditions for beneficial microorganisms to thrive and co-exist with the soil, the rate of decomposition is much quicker and there will be a soil food web present once symbiosis with the roots has taken place. Overtime as plants are grown using the same source of soil, nutrients, minerals, and carbon levels can become mined out, providing a soil that needs supercharging and re-balancing.
There are many variables that can affect the quality of an organic growing medium, from heat stress and under watering, poor drainage and aeration, capillary action and over watering.
The roots of a Cannabis plant directly interact with beneficial microorganisms present in the soil.
Temperatures and oxygen levels must be at the preferred levels to promote aerobic microorganisms.
Nutrients are then provided back to the roots from the bacteria and fungi that have now bonded with the root hairs.
Using I.M.O Cultures
Korean natural farming has become a preferred method of growing organically, that allows a grower to be much more hands on with the microbiology present in their garden. Obtaining your own culture of microorganisms from a forest, mountainous area, a flourishing back garden, bamboo patch, or any sights that have lush growth.
By taking indigenous microorganisms that have coexisted with the land for thousands of years, and obtaining your own cultures collected using rice, you will enrich your garden with an abundance of beneficial bacteria and fungi. Cannabis plants or any plants that have a lifespan of 9 months or less prefer bacteria dominant groups present, however anything longer than 9 months such as perennials prefer fungi dominant.
Adding Worm Castings
Working with worms is not only fun for children, but these little helpers are also highly advantageous for aerating the soil, recycling organic matter, and producing beneficial bacteria. Worm hummus is an excellent way to enhance the quality of your soil, also the balance of Nitrogen, Phosphorus, and Potassium is at low levels that the beneficial microorganisms can convert with maximum efficiency.
Setting up a worm bin in your garden is a great way to recycle organic waste.
Worms will crawl through the soil, improving the aeration around the roots.
Organic matter will be eaten and replaced with bacteria-rich organisms.
Worm castings are rich in primary nutrients and trace elements.
Top Tip: Adding a 50 litre bag of worm castings to your existing soil, is a great way to replenish your growing medium, prevent deficiencies, and drastically improve the health and appearance of your Cannabis plants.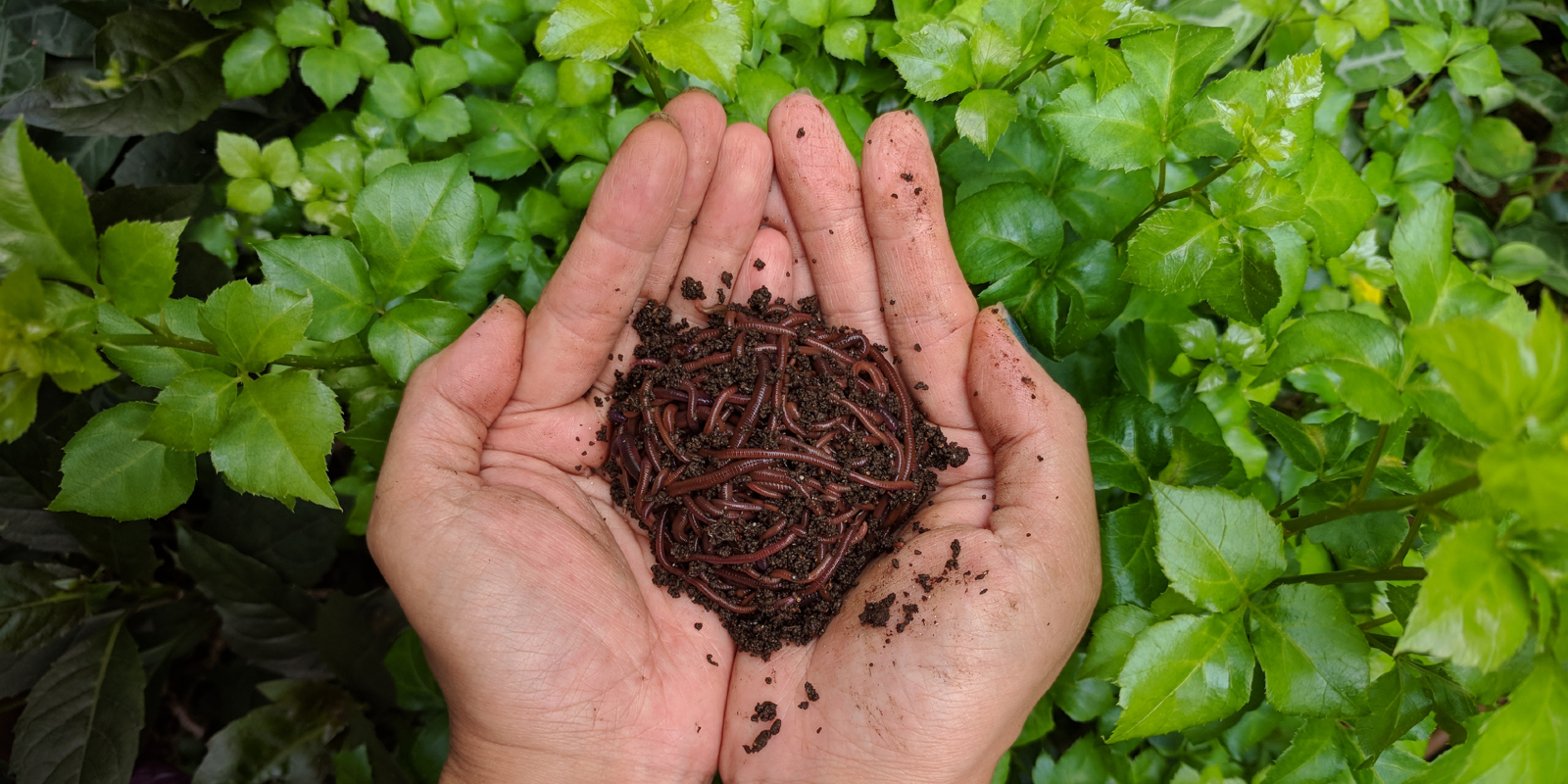 Using Fermented Plant Juice
Another method adopted from K.N.F, using the shoots of healthy and vigorous plants, brown sugar, and allowing them to ferment for one week. The brown sugar will allow the liquid to be drained out using osmosis and will be used as a food source by the beneficial microorganisms responsible for the fermentation process.
STEP 1: Collect your fresh organic plant material that is between 5-7.5cm long. The key is to find fresh growth tips, and the most healthy and lush.
STEP 2: Weigh all of the healthy organic material that you have collected, and make a note of the weight. This value is very important and should not be done by eye and done properly using scales.
STEP 3: Weigh out the same amount of brown sugar to the weight of the plant matter. Using the sugar, cover as much of the plant matter as possible.
STEP 4: Place the mixture of plant material and brown sugar together in a large-sized glass jar. It is very important to make sure the material is able to breathe, so using a fabric cloth create and secure a lid.
STEP 5: 24 hours later, check the status of the plant material to see if it has fallen to ⅔ full. It is essential to provide the air for the fermentation process.
STEP 6: After 48 hours left undisturbed, there will be signs of bubbling, which is an indication the fermentation has begun and will be ready in 3-5 days from now.
STEP 7: When you can see the plant material clearly floating, the process is completed and now needs to be cleanly separated. Using only sterile equipment, sieve the material away from the liquid solution.
STEP 8: Store the liquid in a clear glass or food-grade plastic container. This is where you will store the microorganism-rich feed, and allow it to continue producing gases and bubbling away.
Top Tip: Do not screw the lid on tight, or this will cause a build up of internal pressure over time.
The Benefits of Aerated Compost Tea
Aerobic bacteria and fungi that are allowed to brew in an oxygenated nutrient solution, combined with a food source will multiply into billions within a 24 hour period. Bacteria only require a short time to metabolize, and it is fungi that depend on a full 24 hours. There are many benefits associated with aerated compost teas from supercharging your growing medium for the next cycle, feeding the plants in a nutrient-rich solution, and increasing the microbial count into the billions. Only a clean and sterile bucket, air stone, and the pump is required to start brewing. It is important to provide a food source for the microbes and fungi.
The soil will become inoculated with biological protection from pathogens. Certain aerated compost teas such as worm tea can be fed from seed until harvest.
Conclusion
Regenerating organic material so it can co-exist with the soil food web, will allow you to grow some incredibly healthy plants, save buying new materials, and create a super-soil in the process. Throwing out your growing medium after every harvest is a complete waste of time, effort and microbial life, so next time you are about to start a new grow, have a think about the benefits of recycling and allowing Mother Nature to do what she does best.