If you enjoy organic growing then using worm castings is a big part of your custom growing medium. Produced by worms after eating through the earth, the advantages of incorporating worm castings into our gardens go a long way. Below is better explained what worm castings are, the benefits associated and the different ways it can be applied to the garden.
By Stoney Tark 
What Are Worm Castings?
Worms are organic recycling life forms that will eat through soil and produce excrement. It is this excrement that is highly valued and as far as true life organics goes, jam packed full of life force and slow releasing nutrition for cannabis plants. Castings are collected in worm bins that are specifically designed to house the worms, which are fed scraps and other organic matter. Worm bins are easy to build and as long as saturation levels are well balanced, the worms inside will keep on producing.
Over watering the bed the worms are living in can cause issues and induce bad bacteria.
The Nutritional Benefits
Due to the fine, soft texture of fresh worm castings, growers often choose to mix a blend of coco, perlite, diatomaceous earth, compost and other organic additives. The benefit of using worm castings in a rich organic blend is that the nutrition value of the worm castings will allow cannabis plants to grow with zero signs of deficiency.
Worm castings are well balanced in primary and trace elements, and will even restore a malnourished plant. Organic growing mediums naturally create a buffering zone of 72 hours, making worm castings very soft and easy to digest.
Beneficial Microorganisms Associated
One of the excellent advantages of using worm castings directly into your growing medium or as an organic compost tea is the beneficial bacteria. Aerobic bacteria will automatically be inside the castings ready to attach themselves to the roots of a plant, enhancing the soil food web.
For growers who are put off by using microbes and teas, worm castings are a great way to ensure your bacteria colony will be through the roof, as Mother Nature intended.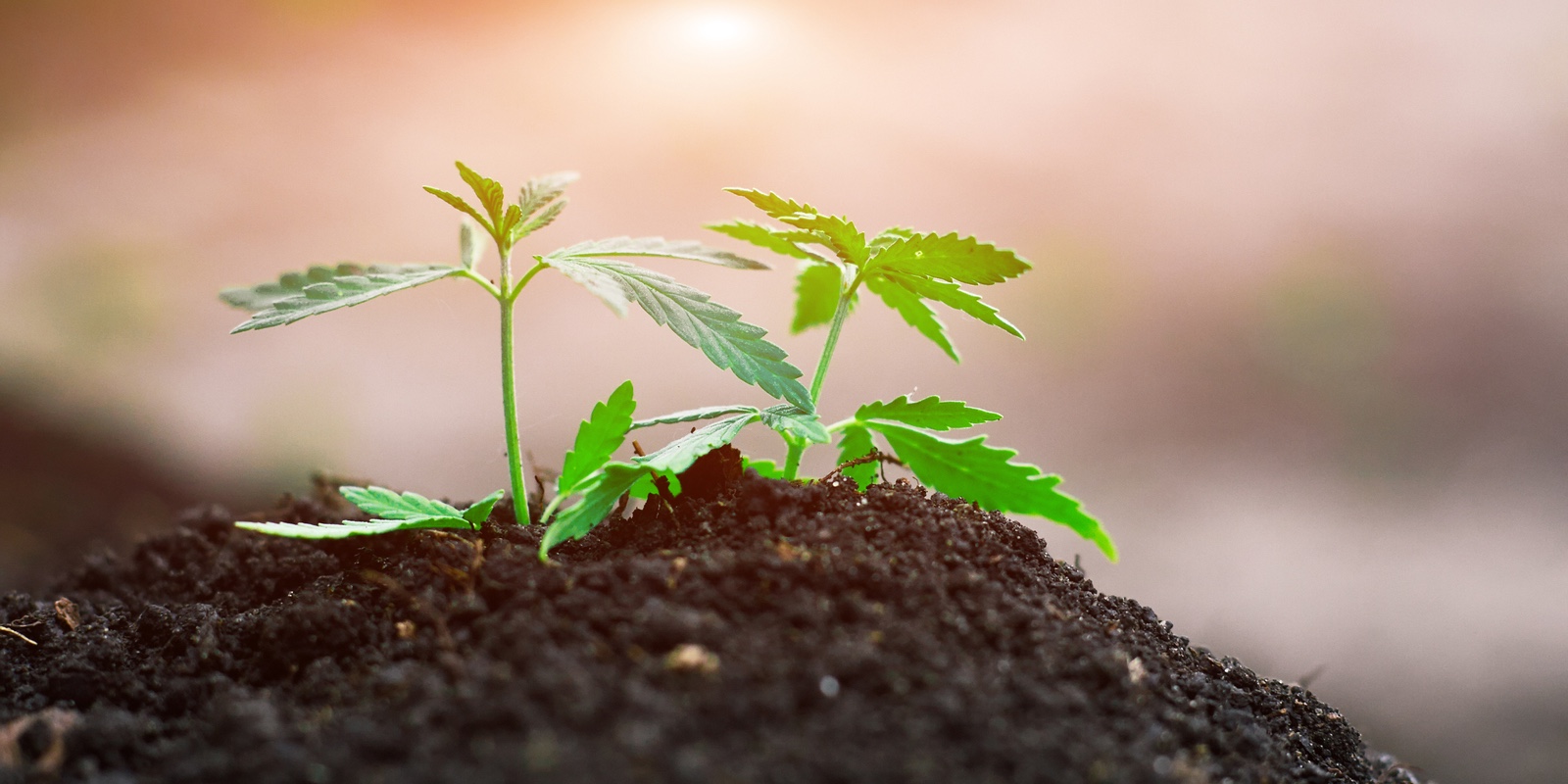 Worm Castings Tea
When it comes to organic compost tea, we often think about bat guano tea, or teas that are designated for flowering. By this stage the plant is more dependent on obtaining phosphorus, potassium and carbohydrates.
Using a compost tea with worm castings will increase the original microbial colony from millions into billions. Not only will you be providing a beneficial smoothie to the grow medium every time you feed, but will be supplying a fine balanced ratio of micro and macro nutrients.
Worm castings tea is wonderful during the early stages of a cannabis plant's life, and when used as a foliar spray, also increases vigor and appearance. The way to make worm castings tea is:
Use a cloth wrap or pair of tights and fill up with worm castings.
Drop the worm castings into the water source and allow to sit.
Turn on the air stone to provide dissolved oxygen
After 24 hours there will be a foamy substance on the top of the water
Filter the foam away and apply the tea as a top feed or foliar spray
Perfect For Top Dressing
Another great thing about working with worm castings is that they are not so expensive and can be bought from most local garden centers or grow shops. How universally friendly it is in terms of its application is another advantage that makes worm castings a great choice.
There are multiple ways to incorporate worm castings into your indoor or outdoor gardens, through directly mixing with coco and other substrates, making an organic compost tea and as top dressing. Adding a fresh layer of worm castings to your pots during the life cycle of your cannabis plants will keep your plants waxy green, healthy and vibrant.
A top dressing of worm castings and simple application of plain water will straighten out deficiency problems and super charge the growing medium. There will be a noticeable difference within the first few days of using.
Furthermore, for regenerative farming and focusing on true life organics, adding worm castings during the growing cycle and afterwards will only improve the fertility of the lands. Recycling your existing growing medium should always be practiced, allowing you to save on buying hard nutrients as often.
The Disadvantages With Worm Castings
Waiting for a worm bin to produce enough worm castings for your growing requirements can seem an arduous task. Worm bins will produce a rich product but at a slow rate, so bear this in mind before planning your next grow.
As worm castings are dark black, they are able to absorb heat quickly when used outdoors. Adding a top layer of coco is a great way to make sure your organic growing medium does not dry out too quickly.
Keeping the castings saturated and the beneficial bacteria and fungi happy is very important. Drying out periods are good but always be considerate of the microorganisms. With a fine blend of other substrates such as coco, vermiculite and perlite, the ideal amount of air pockets and humidity will meet the plant's requirements just fine.
If you are using worm castings for your entire growing medium, it is good to know that due to the brittle nature of the castings, the ability to hold water is very impressive, yet will leave a grower with a very heavy pot after feeding. It is better to water less frequently, to avoid over saturated pots.
Top Tips On Using Worm Castings
Before buying, check the packaging for a N-P-K analysis and which trace elements are stated. If the bag has no indication of nutrient value, it should give you an idea of the type of company you are dealing with.
Always buy the worm castings as fresh as possible. The bag should have a heaviness that is soft when squeezed. A good manufacturer of worm castings will even have live worms in the bag.
Avoid dry worm castings that have been sat on a shelf for months, and always ask if they have a fresh batch in the back. Often times garden centers will have a fresh supply in the back. 
Different types of worm castings will contain various nutritional values. Mixing worm castings is a good idea and can also improve the flavor of cannabis flowers dramatically.
Mixing worm castings with bat guano makes for an excellent compost tea, rich in nutrition and teaming with beneficial microorganisms.
Worm bins are easy to make at home and are a great way to recycle kitchen scraps and garden waste. Also, a fun way for children to learn about the food web system and how much of an impact these little creatures have on sustainable farming.