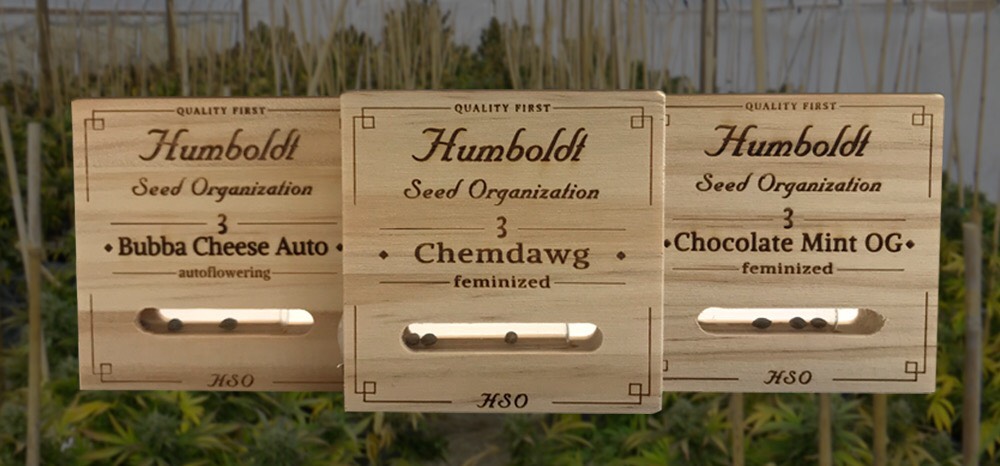 Bubba Cheese Auto
This stinky autoflowering has been bred from two of the best elite strains: the legendary UK Cheese, famous for her piercing scent, and Bubba Kush, the best Indica ever. And, with the fast growth of autoflowering genetics, the result is simply impeccable: monster yields, delicious aromas of ripe fruit and blue cheese, and the perfect size to squeeze this cannabis gem into the smallest spaces. Bubba Cheese Auto is a strain that all pot lovers should grow at least once in their lifetime.
Chemdawg
Pioneering the Diesel line, this strain derives from an original Chem 91 elite clone. Chemdawg is an Indica-dominant plant with an outstanding palette of colors ranging from light yellow to dark purple. Her thick, elongated buds give off an unbeatable aroma with touches of sour fruit, fuel, and pine. Her taste is also very special and ushers in a soaring head high that keeps you euphoric for hours upon end.
Chocolate Mint OG
The cross of Emerald OG and Grandaddy Purple gives way to this cannabis gem with widely loved features: fast and vigorous growth, beautiful appearance, and bountiful crops. During the flowering, she acquires some amazing purple hues and produces lots of thick and heavy flowers boasting delicious and slightly acid scents with overtones of chocolate, mint, pine, and spices. Just a heads-up: Chocolate Mint OG is not particularly resilient towards moisture and can be too potent for occasional users. In fact, her powerful head and body high is suitable for fearless cannabis heavyweights only.