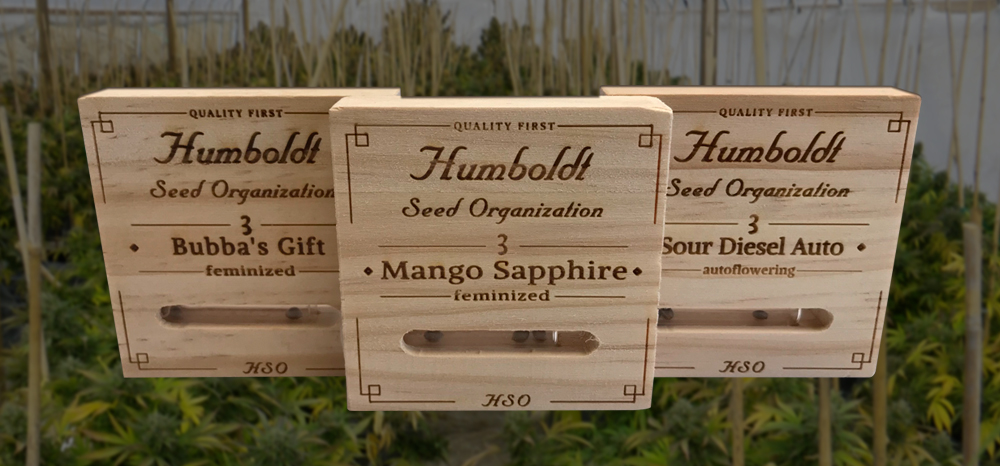 Add 2 seed packs to you cart and pay just for 1! If you add 4, you'll pay only 2; if you add 6, you pay just 3; and so on and so on… Remember that this 2x1 promo will only be available until August 31.
Bubba's Gift
Bubba's Gift has turned into a real must-have for those growers who love strong, sturdy and compact Indica plants capable of producing top-quality resin-packed buds. Her super-intense aroma reaches the palate as an exotic burst of pina colada with undertones of oil and spices. No wonder cannabis connoisseurs hold her in such high esteem.
Mango Sapphire
What can we say about this stunning sapphire that hasn't already been said? Her colorful charm and her origins, which take us straight to the heart of California, have made this hybrid one of our personal favs. And, to top it off, Mango Sapphire delivers a highly sedative effect ushered in by an amazing taste of exotic fruits, coconut, and mango. What else can one ask for?
Sour Diesel Auto
If you're a Sativa person and this season the encroaching laziness has taken over, Sour Diesel Auto is exactly what you're looking for. Her fast growth (no more than 75 days from germination) will allow you to obtain incredibly dense flowers with hints of citrus and exotic wood by late September. Hurry up, though!