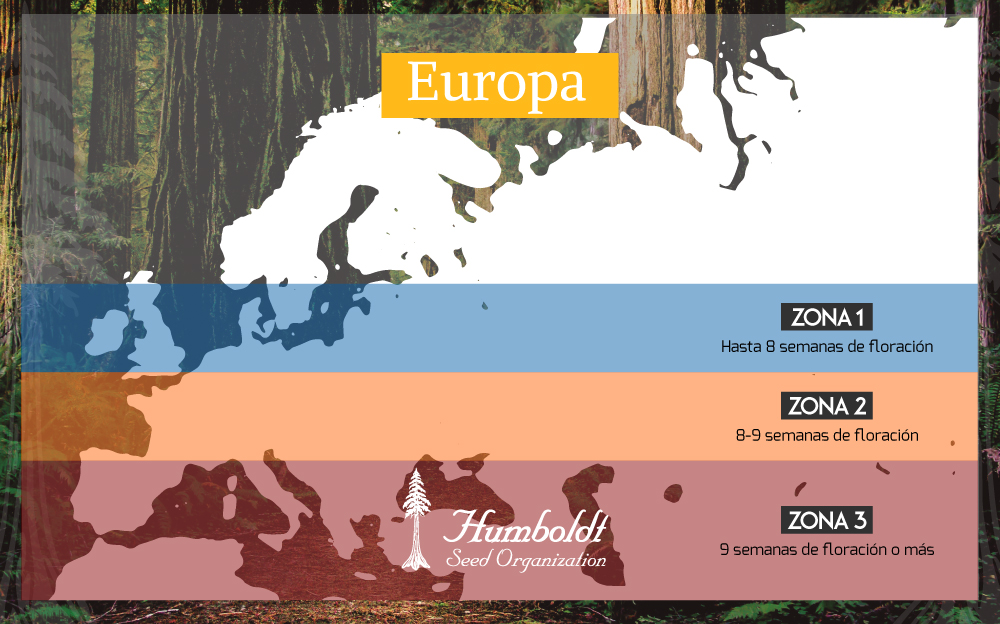 By Stoney Tark 
Amherst Sour Diesel
Amherst Sour Diesel is a large producing, sturdy plant which has a flowering time of 65-70 days. This lady is a sativa-dominant hybrid capable of growing as tall as 10 feet if left untrained. It is recommended to grow Amherst Sour Diesel in SCROG to obtain the most substantial yields, as she will produce long, dense, compact buds. Due to the short flowering time, despite her sativa dominance, Amherst Sour Diesel is an excellent choice for growers with consistent summers who want sativa flowers of the highest quality and quantity. Her effect is primarily cerebral, and her soaring high can last for hours upon end, thanks to her THC content of 27%+. There will be a mild physical bodied sensation, because of Amherst Sour Diesel's 20% indica influence. A very potent cannabis strain from California that has an exotic, fuel, pungent and fruity aroma with a woody, musky background. The flavor is intense, and a burning joint can quickly stink a room out, so be careful when growing Amherst Sour Diesel as she has a very loud fragrance.
Blueberry Headband
Blueberry Headband is a 70% indica-dominant hybrid, which is a direct cross of Blueberry and 707 Headband. Taking 63-68 days to flower, this lady is an excellent choice for growers who require a short-medium flowering variety of cannabis. Blueberry is a short, stocky, resistant plant known for a short flowering time and indica characteristics. By combining their stable mate 707 Headband, the hybrid vigor that is displayed by Blueberry Headband is wonderful. Growers can expect high-yielding, sweetly aromatic plants that are highly resistant to mold, mildew and wet weather. If left untrained, plants can grow as tall as 10ft, yet she is an excellent candidate for L.S.T, and Sea of Green. What makes Blueberry Headband so unique is her terpene profile. This lady has combined the sharp, creamy, blueberry aroma with the sour kick from the 707 Headband. The results are a dominant, earthy, spiced, fuel, aniseed blend which delivers real power with THC level between 19-23%. Blueberry Headband will flower and produce short, compact, tight nugs which will mature with red, magenta and purple hues, depending on temperatures towards the end of harvest.
707 Headband
707 Headband is a sativa-dominant strain, which has a flowering time of 63-68 days. She has a high resistance to hot conditions, making her an ideal choice for Southern Europe. Her heritage is an elite clone from Mendocino crossed with True OG. The breeders at Humboldt Seed Organization have created a first generation hybrid which is well suited for long summers. When growing 707 Headband, she can grow with an open structure, making her great for L.S.T and plant training. Regarding flavor and aroma, there is a pungent, lemon, citrus, fuel, pine-sol similar to the True OG with a complex mix of the 707 Headband. A very powerful sativa high which is not for the lightweights, due to her high THC content of 19-23%. 707 Headband can increase energy, feelings of well being, euphoria and focus. An excellent choice for fans of sativas who enjoy a soaring head high.
Lemon Kush Headband
Lemon Kush Headband is a hybrid which produces compact, dense, yields in 63-68 days. A sativa-dominant hybrid with high resilience to cold nights and long summers, due to her blend of 215 Super Bud, Headband, and OG Kush lineage. Growers can expect excellent results with Lemon Kush Headband which, due to a 30% indica influence, will produce compact-sized plants that may grow as tall as 10 feet, if left untrained. In a greenhouse, this lady will perform very well and will produce impressive harvests of diamond-shaped nugs. The flavor and aroma is a combination of sour, ripe fruit, lemon, and exotic wood. There is a rich, woody, oily background which smoothes into a more citrus, fruity musk. Lemon Kush Headband is high in THC with 19-23% THC, making her another potent cross from the breeders at Humboldt Seed Organization. The effects of Lemon Kush Headband are long-lasting and very pleasant. Users may feel clear and focused, which may extend to high levels of motivation and creativity.
Lemon Garlic OG
Lemon Garlic OG is a 6th generation selection from a True OG lineage. The result is a medium-sized plant which is well suited for long summers and a Mediterranean climate. An excellent choice for Southern Europe thanks to her high resilience to insects, mildew, and mold. Lemon Garlic OG is an 80% indica-dominant hybrid which will take between 68-73 days to be ready for harvest, where she will produce hard, compact buds. As the name suggests, this lady has a strong aroma smelling like garlic and citrus. High in THC with levels of 17-20%, this indica dominant selection of True OG is seriously potent and has powerful medical properties and therapeutic aids. Lemon Garlic OG will possess knockout power, and she can be described as the perfect blend of indica and sativa, concerning her overall effects. Make sure you have your odor control dialed in before growing this variety out or at least have neighbors who do not mind the stench of Lemon Garlic OG.