We're washing our hands like never before in an effort to stay away from coronavirus transmission, but this preventive measure can lead to dry and cracked hands. With the COVID-19 era maybe lasting for years, the sale of CBD creams and lotions is expected to rise dramatically as we all try to keep our hands clean and healthy.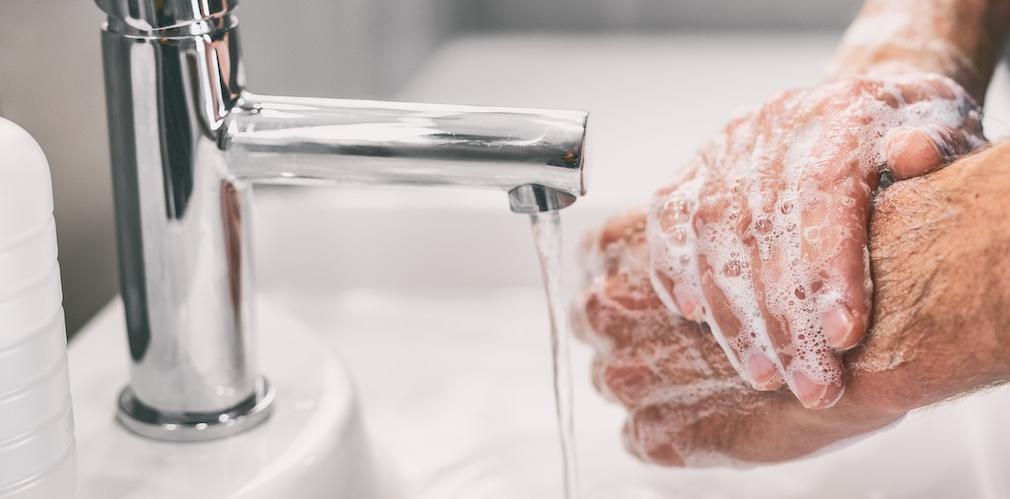 As more and more cases of COVID-19 emerge, people do their best to avoid being infected. Medical professionals claim social distancing and frequent handwashing with soapy water or alcohol-based sanitizers to be key.
Viruses and bacteria are killed during the handwashing process, with all the rubbing and rinsing, while alcohol-based sanitizers collapse the cell walls of microorganisms, effectively inactivating their nucleus and making them unable to communicate or reproduce.
Although hygiene has proved to flatten the curve, the increased handwashing is leading to dry, irritated hands as, according to dermatologists, the excessive handwashing removes healthy fats and oils (known as sebum), and dehydrates the skin.
Around 10% of U.S. citizens suffer from skin conditions such as psoriasis, chronic urticarial, or atopic dermatitis (aka eczema), which causes the skin to be itchy and cracked, making the handwashing a real nightmare. So washing your hands five times a day, which has become common in the COVID-19 era, could be a really painful experience for someone with this condition.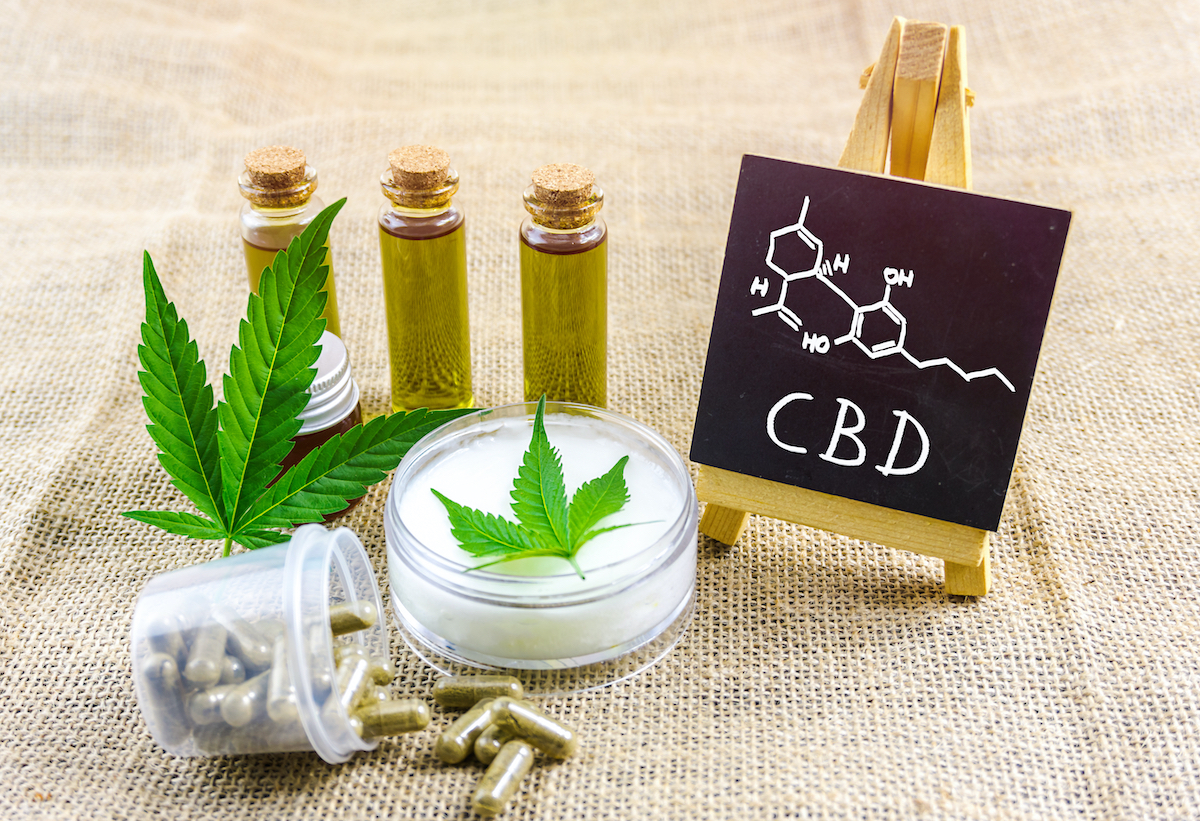 CBD to the rescue
Proper disinfecting is necessary to beat the virus, so we'd better find ways to calm the skin afterward in order to prevent it from becoming itchy, inflamed, raw, or even infected.
Cannabidiol is a cannabinoid with a wide range of medical applications. It's a potent anti-inflammatory that protects against many skin conditions, but not just that. It also soothes, moisturizes, and nourishes the skin, allowing it to recover from frequent and abrasive handwashing.
There are many receptors in the skin that could reduce the symptoms by means of interactions between phytocannabinoids and our endocannabinoid system, a biological system that maintains homeostasis in the body by regulating various activities of the immune system, the appetite, the pain-sensation, and the mood. And CBD interacts with it, helping the skin re-establish or maintain homeostasis, and so causing a reduction in the symptoms associated with skin conditions.
Could CBD protect us from viruses and bacteria?
Scientists have long been aware of the powerful properties of cannabis. However, it hasn't been until very recently that CBD has proved to be a way more effective antiseptic than originally though. Only a few months ago, the Institute for Molecular Bioscience at the University of Queensland in Australia claimed cannabis to be not only a powerful anti-inflammatory but also a valuable antibiotic that could light up our future.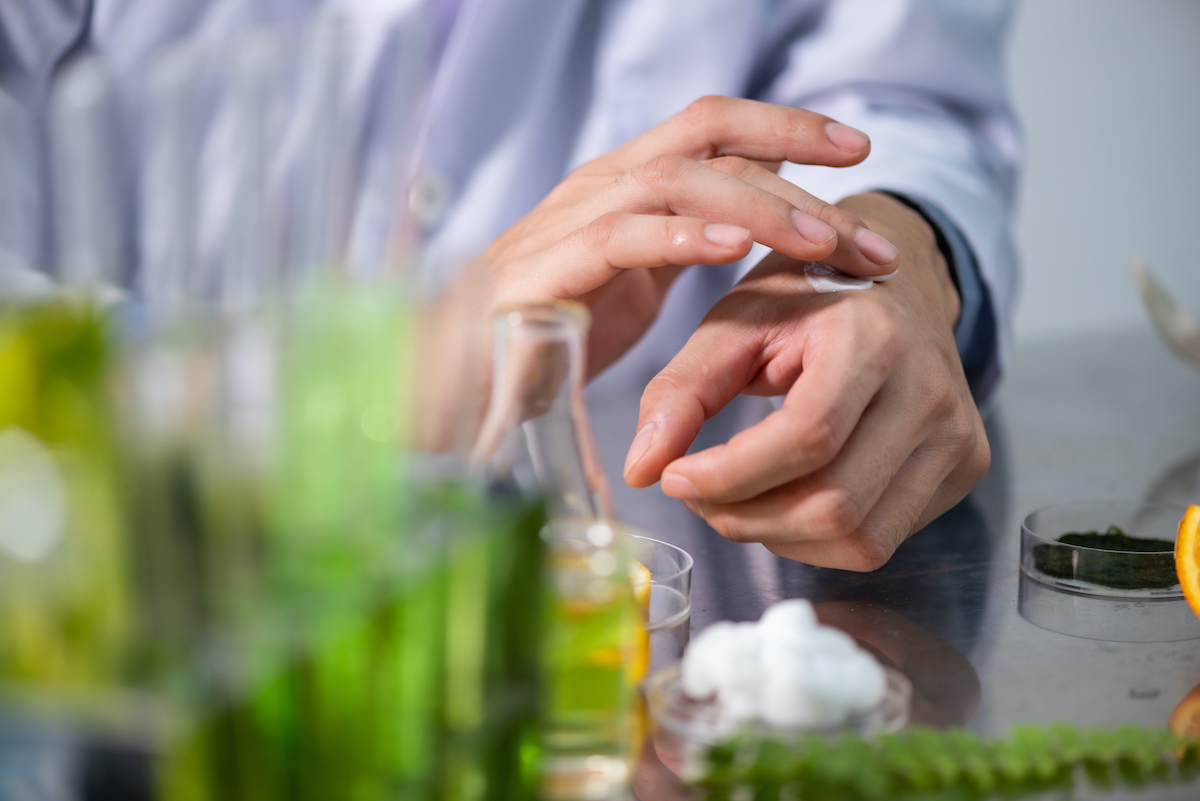 Ph.D. Mark Blaskovich presented a research study on skin infections that proved the effectiveness of cannabidiol against gram-positive bacteria, including those with resistance to existing antibiotics such as some strains of staphylococcus and streptococcus. Its effectiveness didn't wear off in long-term treatments.
"Given cannabidiol's documented anti-inflammatory effects, existing safety data in humans, and potential for varied delivery routes, CBD is a promising new antibiotic worth further investigation", he told. "The combination of inherent antimicrobial activity and potential to reduce damage caused by the inflammatory response to infections is particularly attractive".
In previous experiments, the synthetic CBD proved to be just as effective against bacteria that had become resistant to commonly used antibiotics such as vancomycin or daptomycin, making them harder or even impossible to treat as well as responsible for the deaths of 50 million people by 2050 according to the WHO.
The challenges of the topical CBD industry
Over the last years, cannabis companies have been using CBD in the manufacturing of their body care products and, as laws become increasingly less restrictive, the effective use of CBD in other sanitizing products is being looked into as well.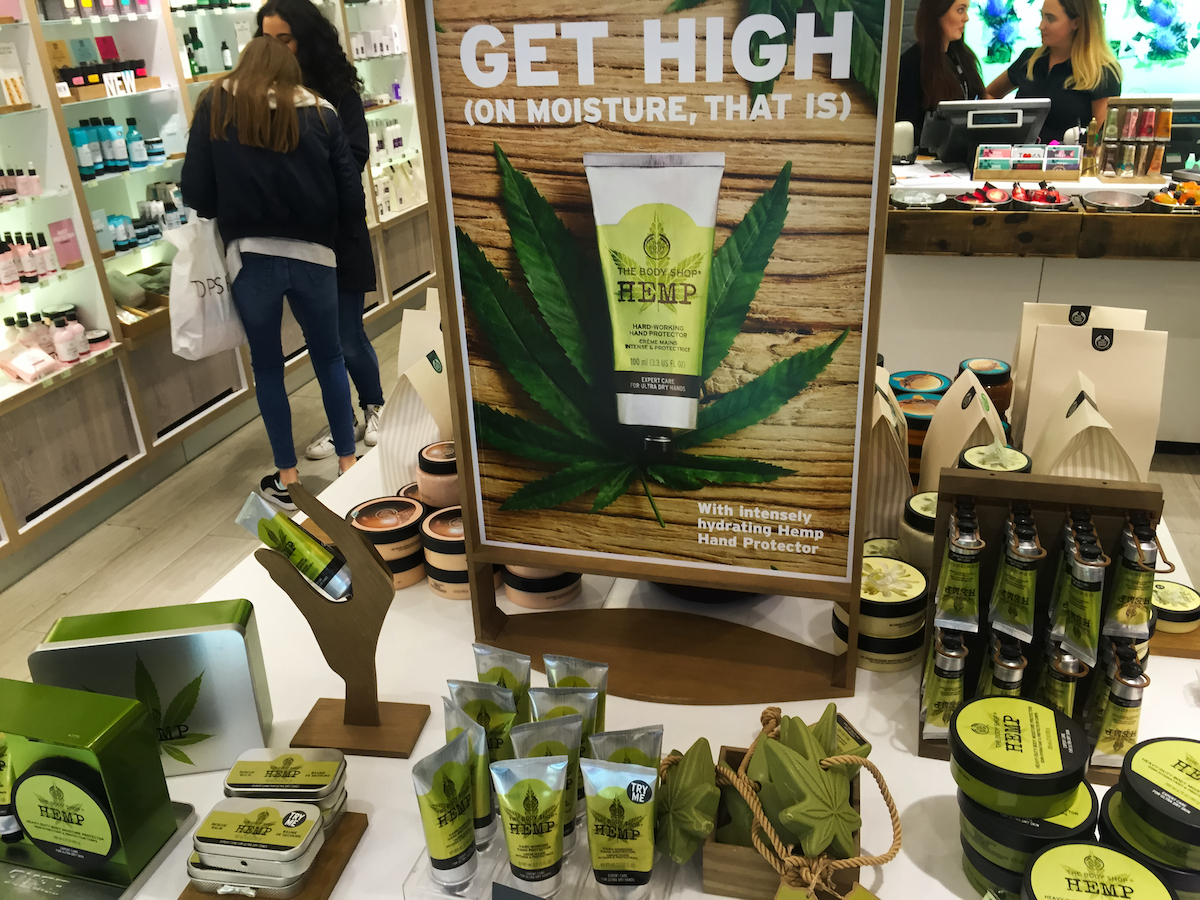 According to a report published by Grand View Research, the global sanitizer market was valued at USD 2.7 billion in 2019 and is expected to grow at an annual growth rate of 22.6% from 2020 to 2027 while the CBD market was valued at USD 4.6 billion in 2019 and is expected to grow at an annual growth rate of 22.2% from 2019 to 2025, meaning the combination of both markets could yield nothing but great results. During the health crisis, at least seven major CBD companies have announced the release of CBD hand sanitizers.
One of them is the Canadian Neptune Wellness Solutions, which has recently teamed up with the world-famous ethnologist and conservationist Jane Goodall to co-develop natural CBD-based hand sanitizing products under the trademark Forest Remedies. A part of all sales will be donated to support Dr. Goodall's environmental conservation and reforestation initiatives.
But there are way too many U.S. CBD brands that are still struggling due to a complete lack of regulations by the Food and Drug Administration, which seems to be causing two major problems.
Some CBD brands claim CBD to be a cure-all for a wide range of common ailments such as cancer or COVID-19, forcing the FDA to intervene in order to warn the public against misleading medical advertising, while others, who act in good faith, fail to market their CBD products fearing those words of warning from the FDA could also reach them.
The same happens with CBD skin-care products. So it looks like a global pandemic is necessary for the authorities to get a fresh perspective. Although we all hope for a future without COVID-19, the handwashing and sanitizing are likely to stay for a long while. As far as CBD is concerned, the growing evidence on its many health benefits has already built up a mass of loyal consumers that will definitely keep becoming bigger and bigger, even more so now that we are right into a really complicated situation.