It's been a few months now since the decision was made by the people of California to usher in the age of legalized cannabis. This has sparked the acceleration of the industry in whole, as California represents not only the largest population to commit to this change but the most influential group of cannabis growers and consumers worldwide. Since we think all this will push the cannabis industry to adopt sustainable ways of working, for the upcoming 2017 season and beyond, Humboldt Seed Organization will be focusing on the Regenerative Cannabis Movement.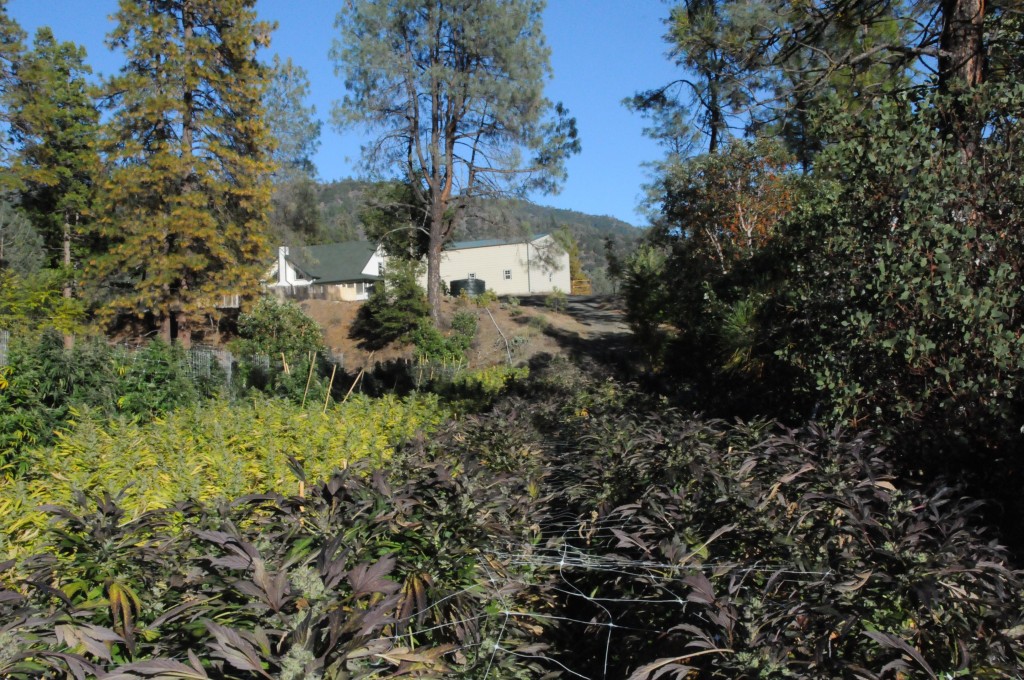 With this rapid amount of growth in such a fairly short amount of time, one can only wonder at what rate will this continue to grow? Are we collectively moving in the right direction? With the monetary gain dictating the acceleration and the direction of the industry, we must quickly understand our potential environmental impacts in order to redirect ourselves in a conscious and effective manner, while not discounting our own success.
What is regenerative cannabis?
Regenerative Agriculture can be defined as a sub-sector of natural and organic growing with a focus on soil health and vitality. The process of regenerating organic matter via composting, mulching, crop rotation or cover crops, biodiversity (habitat construction) and green manures. The evolution of land stewardship is upon us. Humboldt Seed Organization will be journeying down the path of Regenerative Cannabis Farming. Step by step, we will be establishing the foundation and fundamentals into creating a regenerative farm and the mechanics involved in building and supporting closed-loop systems for both indoor and outdoor cultivation. The outline of subjects pertaining to our Regenerative Cannabis Agriculture model is as follows:
Habitat Construction: Establishing biodiversity inside and out of the garden to create mutualistic relationships between different species. Creating polyculture (multiple species) with an array of plants varieties using dynamic accumulators, pest attractors, and pest deterrents leading to the development of sustainable ecosystems. This supports the elimination of harmful pesticides and herbicides as well as chemical fertilizers.
Composting: The decomposition of organic matter through recycling natural green and brown waste as well as manures using oxygen-rich conditions. This stimulates aerobic microbe activity (oxygen consuming) increasing the digestion of organic material, accelerating the breakdown process. This includes the use of worm farms.
Fermentation: the chemical breakdown of a substance by bacteria, yeasts, or other microorganisms. Ferments are created without the use of oxygen and applied to increase microbial diversity making more nutrition in plant available form. There are a wide variety of plants, which can be fermented for both microbial stimulation and the regeneration of nutrients.
Forest and Land Management: The process of restoration, preservation and regeneration of forests and land alike including native species. Determining beneficial use of resources for both economic and ecological functions within a given eco-system. This includes land applications of organic waste by-products.
Watershed Management: the implementation of land use practices as well as water management practices pertaining to the improvement and protection of water and other natural resources within the immediate watershed through the use of sustainable techniques.
Biodynamic Methods: A deeply ethical and holistic approach to agriculture, rooted in the Regenerative concept. Biodynamics' fundamental principles were created and developed through the clairvoyant insight of Dr. Rudolph Steiner, with much attention given to the ecological, economic and social equilibrium. Biodynamic Preparations are designed to harmonize subtle yet vital life forces increasing nutritional availability as well as microbial diversity, which improve the overall quality of production while establishing sustainable eco-systems.
Throughout the season, we will be contributing to the exchange of this vital subject. We strongly believe in the recollection of these old methods, which has taken only a few generations to forget. We will be engaging with top experts in a number of these areas of importance in order to provide comprehensive and applicable information to assist not only ourselves but also the Cannabis community in this transformation. We invite you to comment and contribute to this transformative experience to making our planet a better place for the immediate future and generations we will never meet. Absolutely, Diggs_Terra