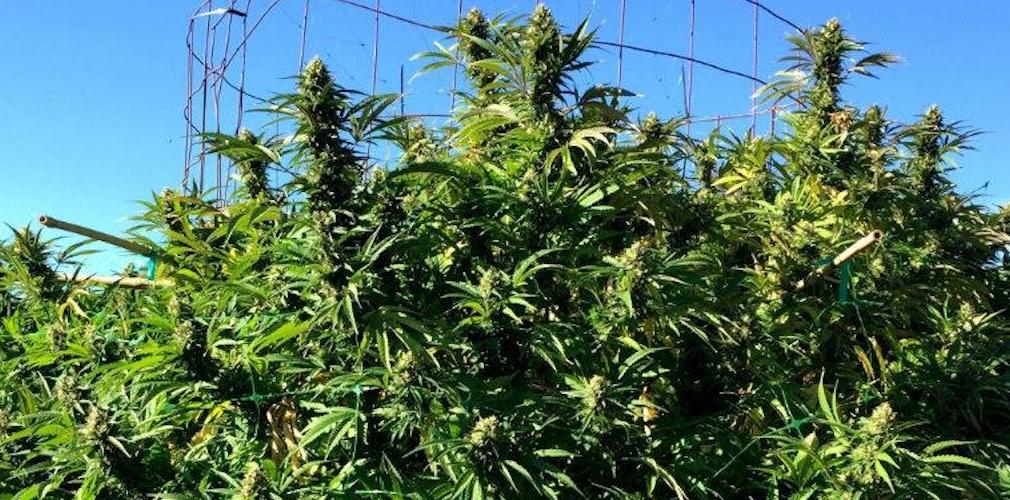 Passion Fruit Punch
One of our 2020 releases, a very undemanding outdoor variety that thrives in dry weather conditions. Compact and robust in structure, with really tight internodes, Passion Fruit Punch grows slowly yet vigorously up to twice its size during the flowering with prominent lateral branching and even bud development. Double trellising is recommended to maximize flower production potential. Expect strong and tasty nugs with sweet, tropical undernotes that add to the amazing Kush terpene profile.
Lemon Citron
A rather forgiving strain with fast and vigorous vegetative growth, yielding superior results without asking for much in return. Growing to heights of 4 m, its thin leaves allow for deep light penetration into secondary and third layers giving rise to large bud clusters. Strong feeding regimes are necessary to meet its metabolic demands and to obtain lots of elongated flowers boasting a refreshing blend of lemon peel, pine, and spices. A true summer delicacy.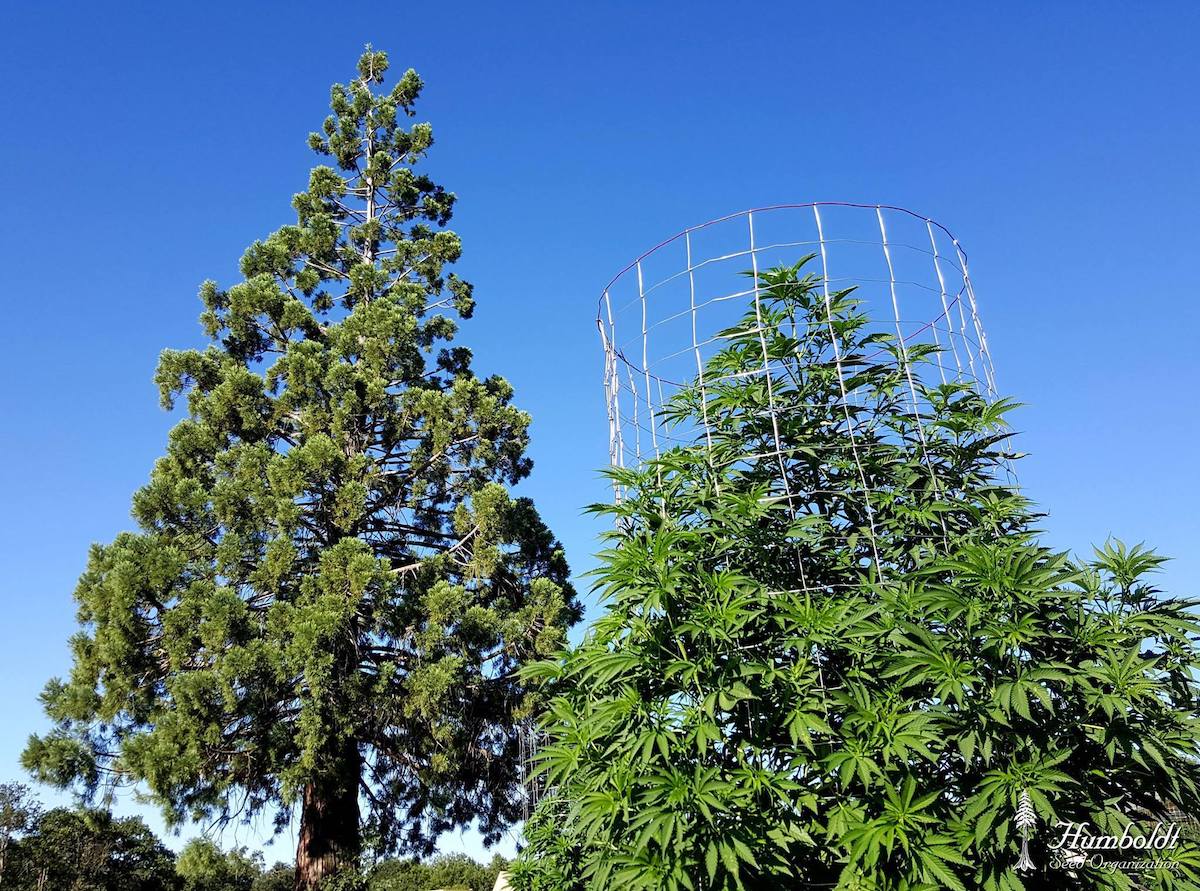 Fast Flowering Green Crack
'Fast' genetics also have a lot to offer to outdoor growers. Ready 1-2 weeks earlier than photoperiod varieties, they're less likely to be hit by pests or fungi, which are rather common by the end of the flowering with the arrival of the fall rains. This Fast version of Green Crack is a solid pick; a strain with high climatic and environmental versatility that those seeking major resistance, yields and effects are sure to love. A delicious plant whose terpene profile is expressed through spices, citrus, mango, pineapple, cedar wood, and incense. Any Skunk lover's dream.
Three Blue Kings
Derived from the cross of two heavy-yielding legendary plants, 3 Blue Kings is one of the best indica genetics ever to be created in California. This Blue Dream x Three Kings ((Headband x Sour Diesel ) x OG Kush) hybrid is perfect for outdoors, where it produces many impressively gooey resin heads as well as an average THC content of 24%. In short, a monster-yielder with ultra-pungent scents and a very special terpene profile expressed by gassy, fuelly, and lemony notes. An Emerald Triangle treasure.
OGKZ
A perfect blend of flavors: on the one hand, the fruity notes of the celebrated Zkittlez, and, on the other, the gassy scent of OG Kush. The result of such an explosive combination is a diesel-like flavor followed by an alluring berry aftertaste. Strong and vigorous in structure, OGKZ thrives even in extremely windy regions, reaching heights of 3 m in dry, Mediterranean-like conditions by mid-October. A variety whose bulky nugs end up full of resin trichomes. A top choice for hash producers.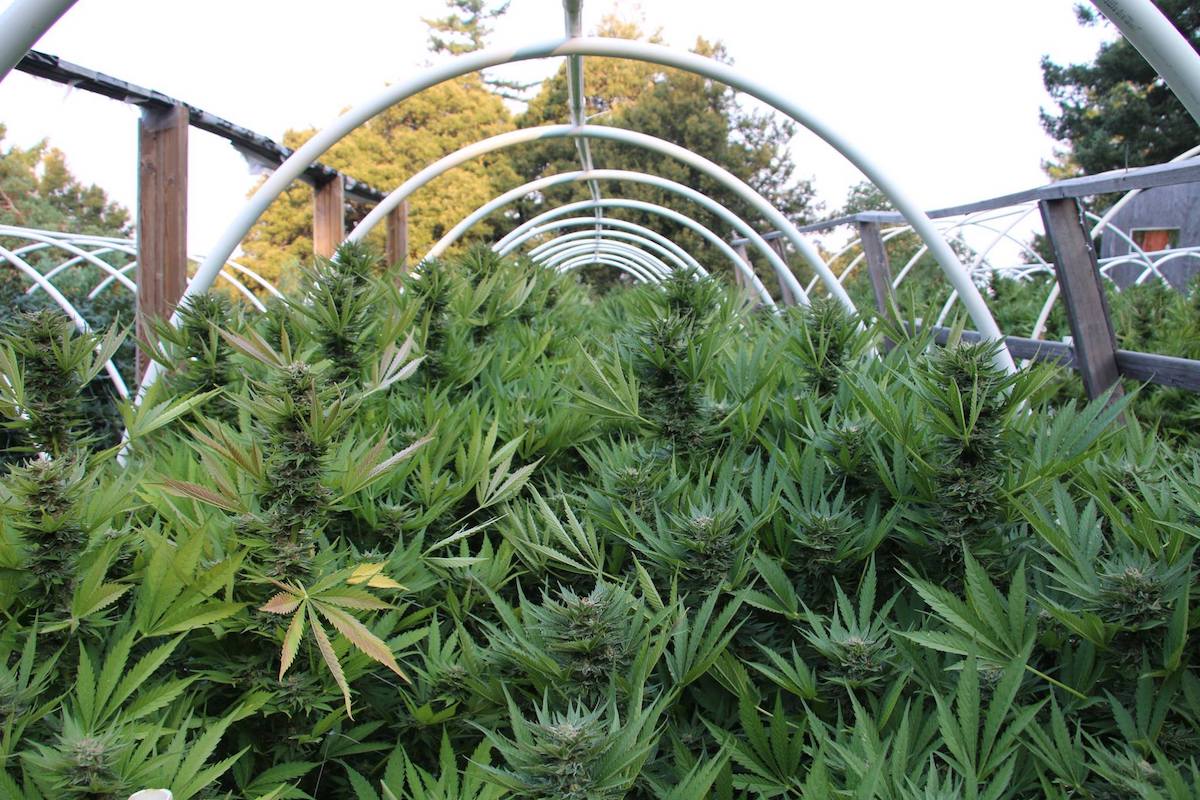 Amherst Sour Diesel
This lady, belonging to the Diesel family, is well-known for its pungent, fuelly scents, intense flavors, and high THC levels of around 27.1%. While the aroma of Amherst Sour Diesel is a mix of ripe fruit and oil, its taste is a blend of tropical fruits and exotic woods that can only be described as overpowering and heavy on the palate. Due to its sativa dominance, its effects are mainly cerebral with moments of physical relaxation. Users should expect a euphoric, uplifting, and invigorating high that may last for hours on end. Outdoors, this 80% sativa / 20% indica hybrid can grow 7-10 ft. after a flowering time of 65-70 days. In optimal conditions, it can produce 71–106+ oz. of dense, elongated, and bulky nugs.
Blueberry Headband
Blueberry Headband is a 30% sativa / 70% indica hybrid, derived from Blueberry and 707 Headband, growing very much like an indica. Its tastes and scents, far from being pungent, could be described as subtle and fruity, with undernotes of aniseed and an earthy aftertaste. With THC levels of around 19-23%, it's definitely a hard-hitter with couch-locking capacity. An excellent choice for medical patients looking for therapeutic benefits. Outdoors, it can grow as tall as 10-13 ft. and yield harvests of up to 141 ounces/plant in 63-68 days. Its strong side branching will quickly fill with short, compact, tight nugs with red and purple hues. A wonder like no other.
Mango Sapphire
From the cross between Bubba's Gift and OG x Afghani could only derive a 15% sativa / 85% indica powerhouse with amazing tastes and aromas that can be described as a sophisticated blend of exotic fruit, mango, and coconut with overtones of sour fruit. A very sweet terpene profile expressed through unique exotic flavors. Effects are powerful and highly sedative, great for relaxation, and for therapeutic use. Mango Sapphire turns into 7-10 ft. tall plants, ready after a flowering time of 48-53 days. An excellent choice for growers living in regions with short summers. Users should expect up to 35-71 ounces of thick, dense, frosty buds that are rarely affected by mold.
Sour Diesel #2
Sour Diesel #2 has been in the Humboldt family for over 17 years now. It derives from a Mexican Sativa, a long-flowering strain noted for its unique high, and from a Chemo (Afghani), a short-flowering, indica-dominant variety best suited to growers living in regions with short summers. The pungent diesel-like, zesty aroma of Sour Diesel ushers in an explosion of earthy, peppery, spicy, and citrusy tastes. The effects are immediate, like a powerful boost of euphoria and focus. A great choice for staying sharp and motivated. Strong and vigorous vegetative growth, with multiple side branching full of thin-bladed leaves. Sour Diesel #2 is a massive feeder, so nitrogen-based feeding regimes are recommended once the flowering kicks off. Great for SCROG techniques. However, if left untrained, this lady can grow as much as 12-16 feet and produce huge harvests, ready by late November.
Lemon Garlic OG
A seventh-generation Southern Humboldt OG Kush selected by HSO breeders. This special pheno, known as Lemon Garlic OG, boasts pungent, powerful aromas that can only be described as pine-sol, fresh garlic, and a biting citrus edge. Its flavor is complex, with a thick garlic balm aftertaste. Effects are strong and not for the faint-hearted; more or less like getting on a cerebral rollercoaster. After some time, though, Lemon Garlic O.G will make you feel lethargic and heavy-bodied, which is why it's an excellent choice for medical patients, or just for those who wish to wind down after a long day. Rapid vegetative growth with long spacing between fan leaves. Adding support to maximize potential harvests is highly recommended, particularly during flowering due to its strong upward stretch. Heights of over 4 m can be obtained if left untrained, with heavy yields of dense, golf ball-sized nugs ready for harvest in the first week of October.