The evolution of Cannabis genetics since the 1970s is at an all-time high, with advancements in research, lab testing, breeding programmes, and a thriving market place. The choice of Indica, Sativa and hybrid Cannabis is greater than ever before, so below is better explained what to expect from each and what to consider when growing.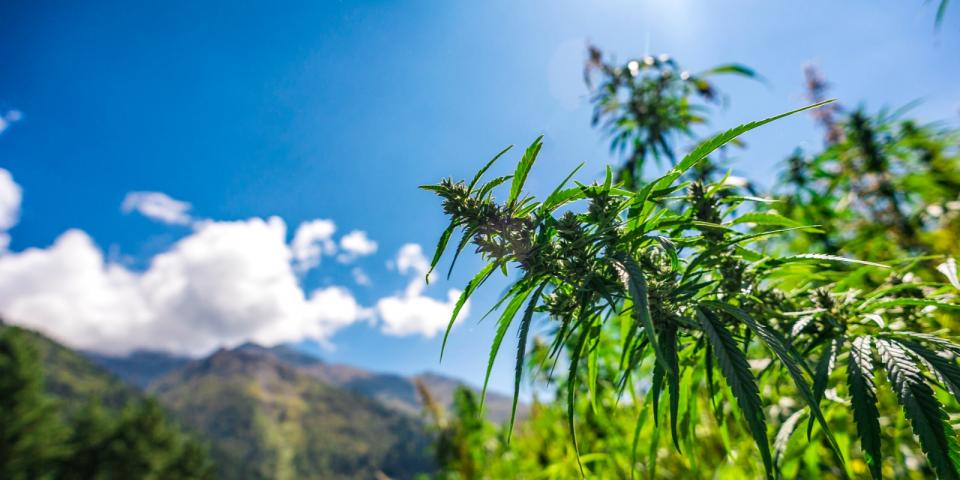 By Stoney Tark
Characteristics of Indica Cannabis
Indica-dominant varieties of Cannabis will originate from The Himalayas and are most commonly found growing wild in parts of Afghanistan, Pakistan, Burma, Morocco, and places where the climate is dry and hot in the day, with colder temperatures and windy nights.
Many of the original pioneer seed banks both from Europe and America will have sourced their seeds from the original location before stabilizing the lineage further back in Holland or U.S.A. Strains such as Afghan Kush, Pakistan Citral, and Hindu Kush are all varieties found in mountainous areas, meaning they have a higher resistance to variable weather conditions and cold nighttime temperatures.
The growth characteristics of Indica Cannabis will be small-to-medium-sized plants that display wide-fingered fan leaves and a stocky appearance with short internodal spacing. Indica cannabis will tend to grow one central top cola with thick side branches that grow as tall as the central crown bud.
When flowering Indica varieties of Cannabis, the plants will develop golf-ball-style buds between each node, making trimming quite simple. Flowering times will usually range from 7-8 weeks before the plants can be harvested, meaning Indica strains are ideal for a quick turnaround crop or growers with limited growing space who want to grow multiple shorter plants together. Indica cannabis can fall under a few different categories when it comes to aroma profile.
Ranging from fruity floral, earthy to fuel and gassy. Many of the landrace strains originating in Pakistan are well known for their hashy, gas profile whilst Hindu Kush has a more pronounced sweeter aroma and taste. Some strains such as DJ Short's Blueberry are a perfect example of a fruity and floral variety. The effects of a well-grown Indica will be potent, physical, and long-lasting.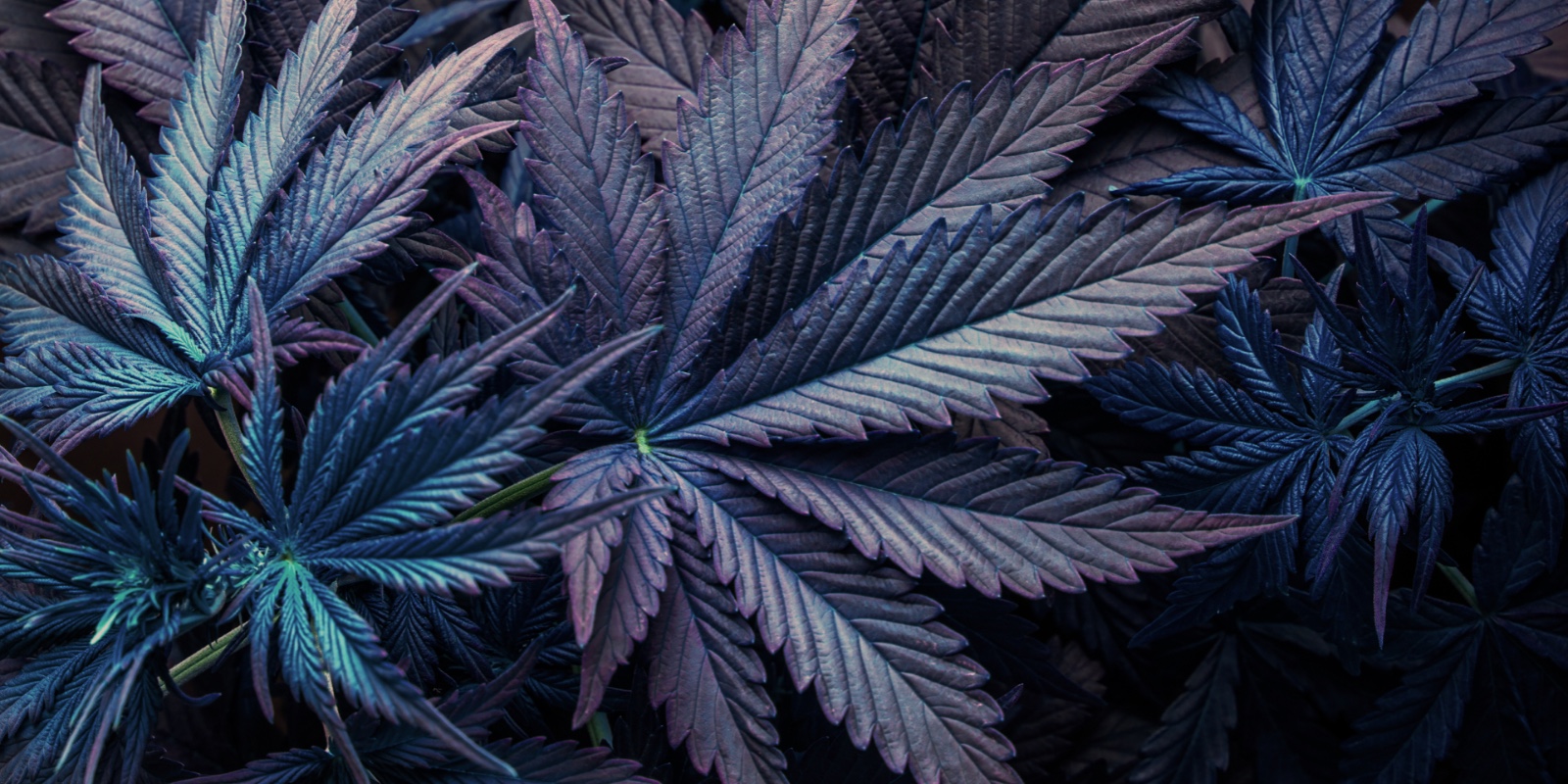 Medical patients will find Indica-dominant strains offer the most relief in terms of therapeutic benefits. People new to smoking Cannabis will find that Indica represents one end of the spectrum and is much more in favor of the sleepy, heavy-bodied, droopy-eyed effect that is most commonly associated with being stoned.
Indica cannabis has a potent and strong physical effect
Fan leaves will be thick and wide
Plants will grow uniform and medium height
Indicas are well suited for growing in a Sea of Green set-up
Flowering times will be short and range from 49-56 days
Buds will grow smaller in size similar to golf balls
When flowered Indica plants will stretch up to 100% of the original size
Characteristics of Sativa Cannabis
Quite the opposite of Indica in multiple ways. The origin of Sativa cannabis comes from parts of the world that receive tropical weather such as Hawaii, Mexico, Colombia, Thailand, and Africa. In these regions of the world below the equator, landrace Sativa will grow wild and can reach enormous heights of up to 5 meters tall and will require a much longer flowering time than Indica varieties.
Sativas will grow tall and lanky, with long and thin serrated fan leaves. The internodal spacing between new growth can be quite tall, contributing to the vigorously fast nature of Sativa strains. When flowering, a true-blooded Sativa can double and sometimes triple in height, meaning that your growing space should allow for such a growth spurt.
The flowers that Sativa cannabis produces are long, thinner and more stacked in comparison to the smaller and denser buds Indica plants produce. The flower-to-leaf ratio is much higher with Sativa varieties making them a little more challenging to trim. Besides, the yields are considerably larger than Indica, so patience is required to maintain a full flowering cycle of 12 weeks and upwards with some cases producing very large harvests.
The aroma and flavor of Sativa varieties can be described as fruity, tropical, zesty, and sharp. Flavors such as lemon, citrus, orange, mango are commonly associated with Haze, meaning the high that is alert, cerebral, thought-inducing, and euphoric. Sativa strains are great for smoking throughout the day and especially for boosting creativity and motivation.
Sativa cannabis can take up 10-12 weeks before harvest
Flowers will have a tropical fruit, sharp floral zest to them
Sativa strains are very large producers
The effect will be mostly cerebral with almost no stoned effects
When flowered, the height can triple in size
The flower-to-leaf ratio is much higher than Indica varieties
Buds will grow tall and stack up calyxes
Sativa plants are better suited for SCROG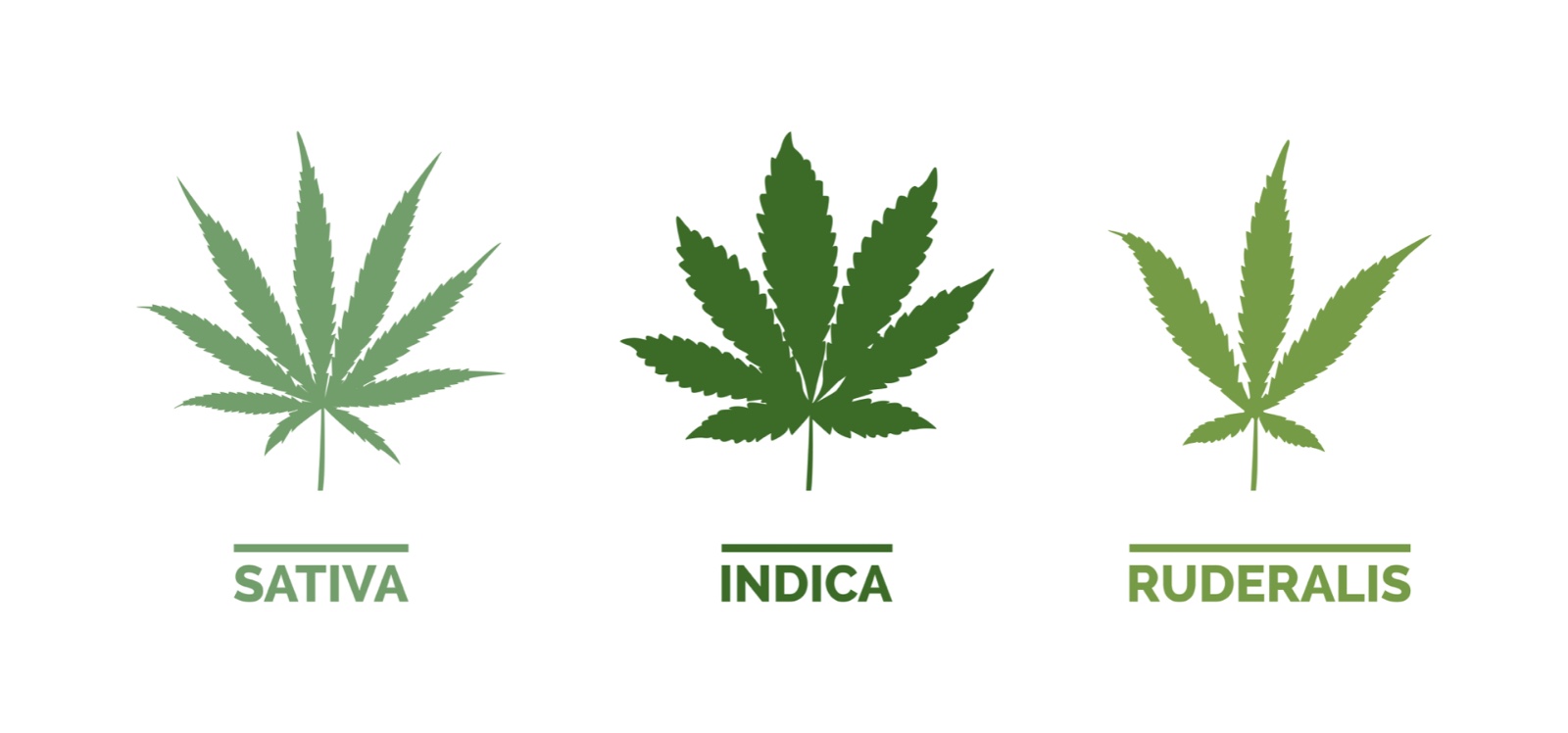 Hybrid Varieties
Thanks to in-house breeding programs, growers can now select from a wide range of hybrid varieties. The best thing about hybrid cannabis strains is the diversity they represent which will usually be an evolved mix of both parents used for displaying hybrid vigor.
Hybrid varieties of cannabis can cover all types of aroma and flavor, which means the plants can produce fruity, floral, earthy, and fuel-based terpene groups. As well as the increase in flavor spectrum, flowering times will range from 8-9 weeks depending on the parental lineage.
The benefits of breeding Indica and Sativa strains together to produce a hybrid is increased or shortened flowering times, advanced growth structure, higher resistance to heat, wind, rain, and powdery mildew. Yields can be increased and cannabinoid profiles can vary creating a more balanced effect.
Cannabis plants that display hybrid vigor will indicate that the breeding program was successful and that the progeny created are more superior in many ways than the original parental genetics.
Hybrid Cannabis can represent the best of Indica and Sativa
Hybrid plants will usually be large producers
Flowering time can take 8-9 weeks for hybrid varieties
The effects can be well balanced
The terpene profiles can range from fruity, floral, earthy, and gas
Hybrids can often display enhanced resistance to their environment
What About Ruderalis?
Autoflowering cannabis revolutionized the market place, and how plants that once relied on a set photoperiod could be grown with any climate, at any time of the year. The Ruderalis cannabis strain originated in Eastern Europe and Russia. As you can imagine, the conditions there are extremely challenging and demand tough plants to survive in such brisk conditions.
What made Ruderalis so special in the eyes of breeders was how this plant can flower with no photoperiod. The original taste was not so pleasant and the THC was very low in most cases until breeding projects have created superior lines that represent both autoflowering traits and the same growth structure, terpene profile, and effect as the original photoperiod version.
Autoflowering strains do not require 12/12 to flower
Perpetual outdoor harvests can be achieved with autoflowering plants
Medical patients can grow CBD-rich automatics with a fast turnaround time
Automatics can be grown indoors inside a vegging room under 18/6
The variety of automatics and quality is the greatest it has ever been