The end goal after months of investment, time, money and labour, is to produce the best buds possible. How you grow your plants is just half of what it takes and the other half is the drying and curing process. Below we explain the different ways to harvest Cannabis plants, the ideal timeframe and what to consider.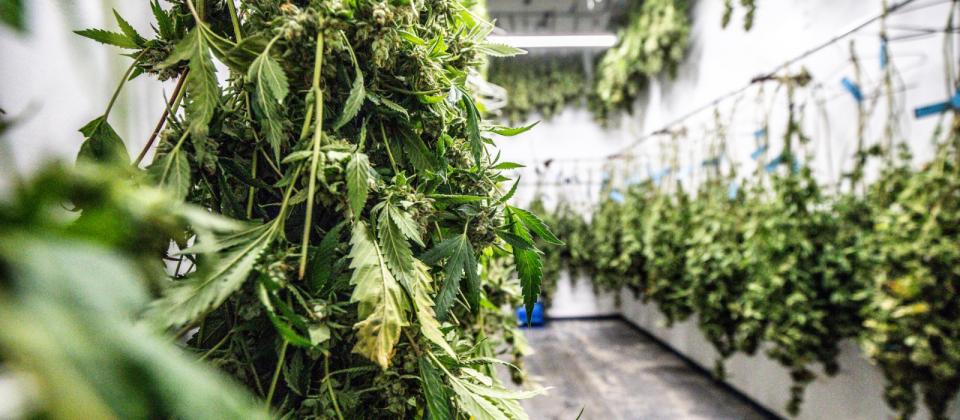 By Stoney Tark 
Dry Trimming - Advantages and Disadvantages
One way to harvest and dry your Cannabis buds is by dry trimming. Simply remove the fan leaves on the basis that they do not contain any resin and then proceed to hang the entire plant as one, or to cut the branch into individual main branches and hang this way.
Typically drying times will vary around 10-14 days depending on the size of the plants you are drying. The advantages with dry trimming is the fact that very little work is done at the point of harvest, meaning that all the metalicious work is done later when the dried plants exit the dry rooms.
Other benefits of dry trimming are when working on a large commercial scale and farming hundreds or thousands of plants per time, are all the plants should dry at the same time as each other, so for processing and sending out to dispensaries, meeting targets is easier. Once the plants have entered the drying room, you will only need to hang them upside down using string or a coat hanger.
Wet Trimming - Advantages and Disadvantages
This method of trimming buds and removing every single leaf to perfection takes time and patience. Maintaining consistency and quality control ensuring each bud is cut to a certain uniform size is most important. Ideally you will be saving all of the trichome rich leaves to make water hash with or extracts.
Wet trimming is better suited for growers who are working with small plant counts, and can take the time to sit and carefully remove every leaf in sight revealing a perfectly grown bud. Wet trimming would be highly impractical if you had a large plant count and deadlines to meet. Once all of the wet trimming is done, no further work is required unlike when dry trimming.
Then again if you are able to make hash or oil then wet trimming a large crop is most beneficial, however will require further work making the hash, yet the upside is that you will have the option to freeze your trim as it is (fresh frozen) or dry it out and make dry sift or whatever your prefered choice at the time is.
When wet trimming cutting all of the buds down to individual uniform nugs, will not only offer the best bag appeal but it will also dry the flowers out much quicker. As the sticks and stems that contain the majority of the water are now gone, the drying time using a cloth net can take 10-14 days.
The Ideal Drying Room
It is such a shame when growers dry their flowers out in the wrong conditions, leaving a ruined product that usually smells like hay or dried fan leaves. We have seen Cannabis buds that were dried too quickly for financial gain, or simply down to inexperience and bad habits. Your plants should spend a minimum of 10 days in a dark room, that is temperature controlled and smell proof. One fatal error growers make is to dry their buds out in an old bedroom cupboard and often get a knock on the front door by neighbours or authorities shortly after because of the aroma of the drying plants .
A simple solution is to use an old grow tent with a carbon filter inside. Your drying room should be close to a chilly 15 degrees Celsius and the humidity depending on how much external control you have should range from 40-50%. There should be no intense lighting and especially any that generate heat.
As far as air circulation is concerned, you should never have a wind current blowing directly on the buds and any oscillating fans should be facing away from the buds. Having fans blowing on buds with the wrong temperatures is the number one culprit for speed drying.
Once Cannabis flowers have dried too quickly and too dry, it can be challenging to achieve the correct moisture levels of the bud again. The ideal moisture content should be around 30% once the buds are ready to be placed in jars to cure.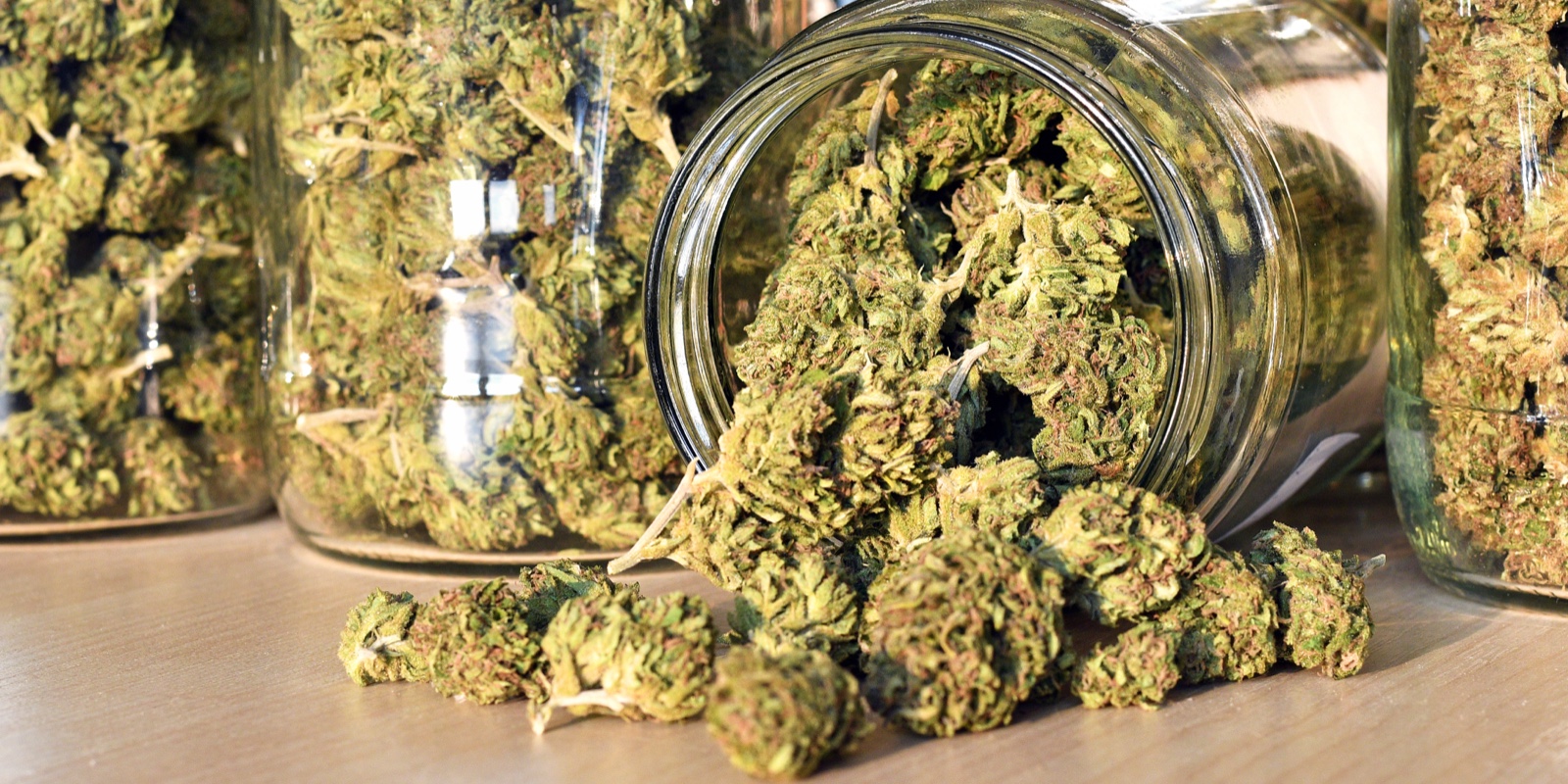 What About The Leftover Trim?
If you decide to make hash or extracts, then you will want to keep all of the material intact and preserve the trichomes. If working with dry material you have the options to make dry sift with a sifting screen, water hash where you will need to saturate the material from dry to wet before washing your trim. Fresh frozen describes the state the Cannabis plant was in before freezing.
On the day of harvest, all of the fresh leaves heavy with resin will be collected into a plastic bag. After filling the bag up with all the good trim and unwanted lower buds, the bag can frozen and left for 24 hours before using to make water hash with. There is no reason why you should ever throw away your leftover material, especially if the genetics you are working with are frosty showcasing resin rails around the edges of the leaves.
What Is Meant By Curing?
This is the stage once the flowers are dry enough to leave the dry room, but not quite ready to be given to dispensaries or social clubs. Curing flowers is not just a form of long term storage, however, it will improve the characteristics of the buds with improved flavour and overall effect. Cannabinoids are able to change their compound and degrade from THC to CBD and so on. Curing Cannabis flower has proven to increase CBD levels and inducing a heavy bodied, narcotic effect that is more preferable to medical patients who look to Cannabis for therapeutic use and pain relief.
Curing can be done using glass mason jars or even plastic tubs, as long as the flowers are kept away from U.V and the lid is purposely burped once per day to keep the air exchange consistent.
What About Machine Trimmers?
There will always be the debate over which is best, most practical and cost effective. Naturally trying to convince a farmer who has thousands of pounds of buds to hand trim makes zero sense. Some machine trimmers perform well, but at the end of the day it is a morally tough question based on your man power, time frame and target to meet. As the Cannabis scene in America continues to grow, unfortunately hand trimming with tender love and care just does not cover the profit margins that need to be made by big business models.