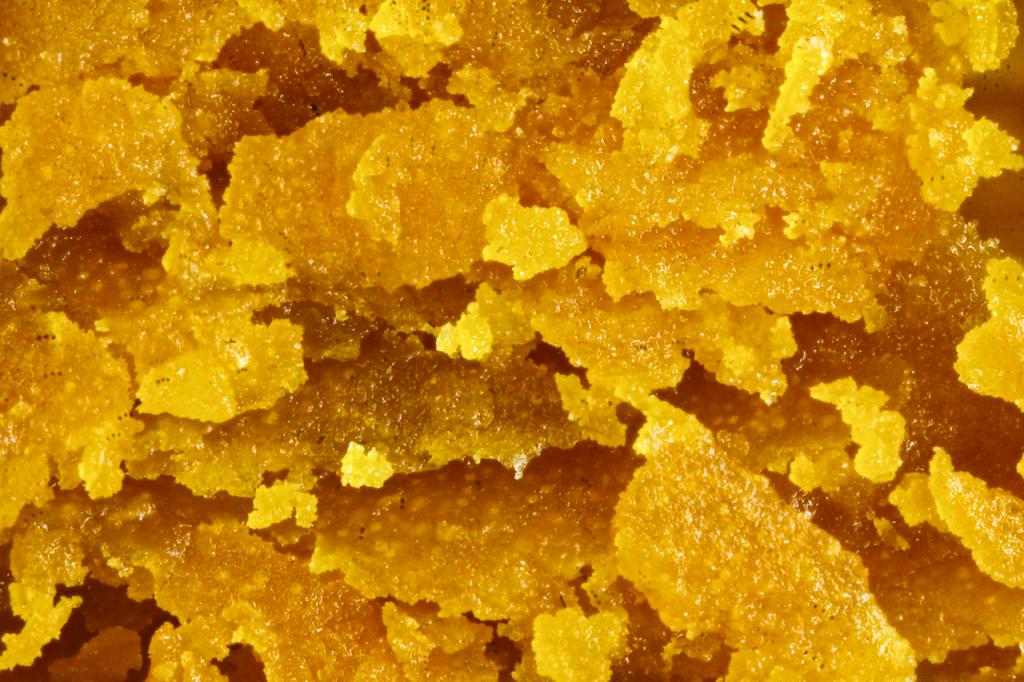 Passion Fruit Punch
This 2020 addition to the HSO catalog is an elite cultivar whose extremely high resin production is owed to her outstanding trichome count with sweet tropical notes of red berries. A unique terpene mix that stands out against the traditional Kush flavours that lean more towards Diesel and pepper aromas. This is the result of the union of the uniquely exotic Purple Punch and the complex terpene profile of the Geist OG. The perfect fusion for extract connoisseurs.
Lemon Citron
There's no doubt the most distinctive trait of this strain is her fresh and citric aroma, with deep lemon peel hues fused with piney and spicy undertones. A highly productive and easy-to-grow plant that grows quickly and vigorously. Thin fan leaves make for great light penetration, which facilitates dense bud production. A plant that develops ample lateral branching, which translates into extraordinary yields that make this strain the perfect candidate for commercial growers.
Three Blue Kings
The result of a cross between some legendary Cali strains (Headband x Sour Diesel x OG Kush) and the renowned Blue Dream. A heavy-yielding plant with a super intense aroma and a really unique terpene profile… a blend of the classic Kush aroma with a strong earthy taste that hits your palate right away. No wonder this plant is noted for her yield quality: her two main traits are her amazing resin production and her remarkable potency (her THC levels can reach up to 24%). A perfect strain for therapeutic use that can prove effective in the treatment of muscle pain when used in oil or lotion format.
Gorilla Breath
Gorilla Breath derives from one of the most recognized strains in the U.S.: Gorilla Glue. The perfect strain for those looking for top-quality resin. The buds turn completely white from the start of the flowering, and the trichomes multiply like crazy as the buds get fatter. This is one of the most potent strains of the HSO catalog; her incredibly high THC content can reach up to 27%, producing a mind-blowing cerebral effect that is both long-lasting and clear-headed. A genetic that will undoubtedly live up to the expectations of all concentrate lovers.
OGKZ
Zkittlez is one of the most exquisite strains and the favorite of many growers for her intense fruity aroma. But, thanks to her hybridization with OGKB (OG Kush Breath), a new flavor dimension has been reached where gassy flavors blend together perfectly. The result is OGKZ, a truly impressive genetic with an amazing yielding capacity that gives way to wonderfully thick and sticky buds. A super greedy plant when it comes to nutrients that produces extraordinary yields when supported with some type of trellis. Hash makers will be over the moon with her dense, finger-licking layer of resin.
Lemon Garlic O.G
Hash makers, extractors, and connoisseurs of intense flavors will fall in love with Lemon Garlic O.G. As her name suggests, she has a pungent, powerful aroma which can be described as pine-sol, fresh garlic, and a biting citrus edge. Her flavor is complex, and when smoking a joint of Lemon Garlic O.G, the mouth palate will become coated with a thick, garlic balm aftertaste. When smoking extracts of this lady, the room will become filled with a unique fragrance of garlic. The effects are strong and not for the faint-hearted, as her head high can be intense and a cerebral rollercoaster. She grows quickly in the vegetative stage with long spacing between fan leaves. It is recommended to add support to maximize potential harvests.
Raspberry Diesel
Raspberry Diesel is a 65% sativa / 35% indica cross of Sour Diesel and Sweet Cherry Afghan. Known as the Old World Pheno, the results are an unbelievably, deliciously, fruity flavor and aroma, which make for incredible extracts. The taste of Raspberry Diesel is sharp and overpowering, with overtones of pepper. You can expect intense, bold flavors with this lady that will linger on the palate for a long time. She has a distinctive terpene profile which covers a spectrum of berries and fruits. The effects of Raspberry Diesel are more cerebral than physical, meaning she can keep you soaring high for hours on end. The high is dreamy and potent, meaning a few dabs of Raspberry Diesel can have you licking your lips and coming back for more. She grows huge, dense buds which have a serious thickness to them. She is high in THC (between 18-21%), and will be ready for harvest within 63-68 days. Outdoors she can grow as tall as 10 ft, so training is recommended with this strain, as she can produce copious amounts of flowers.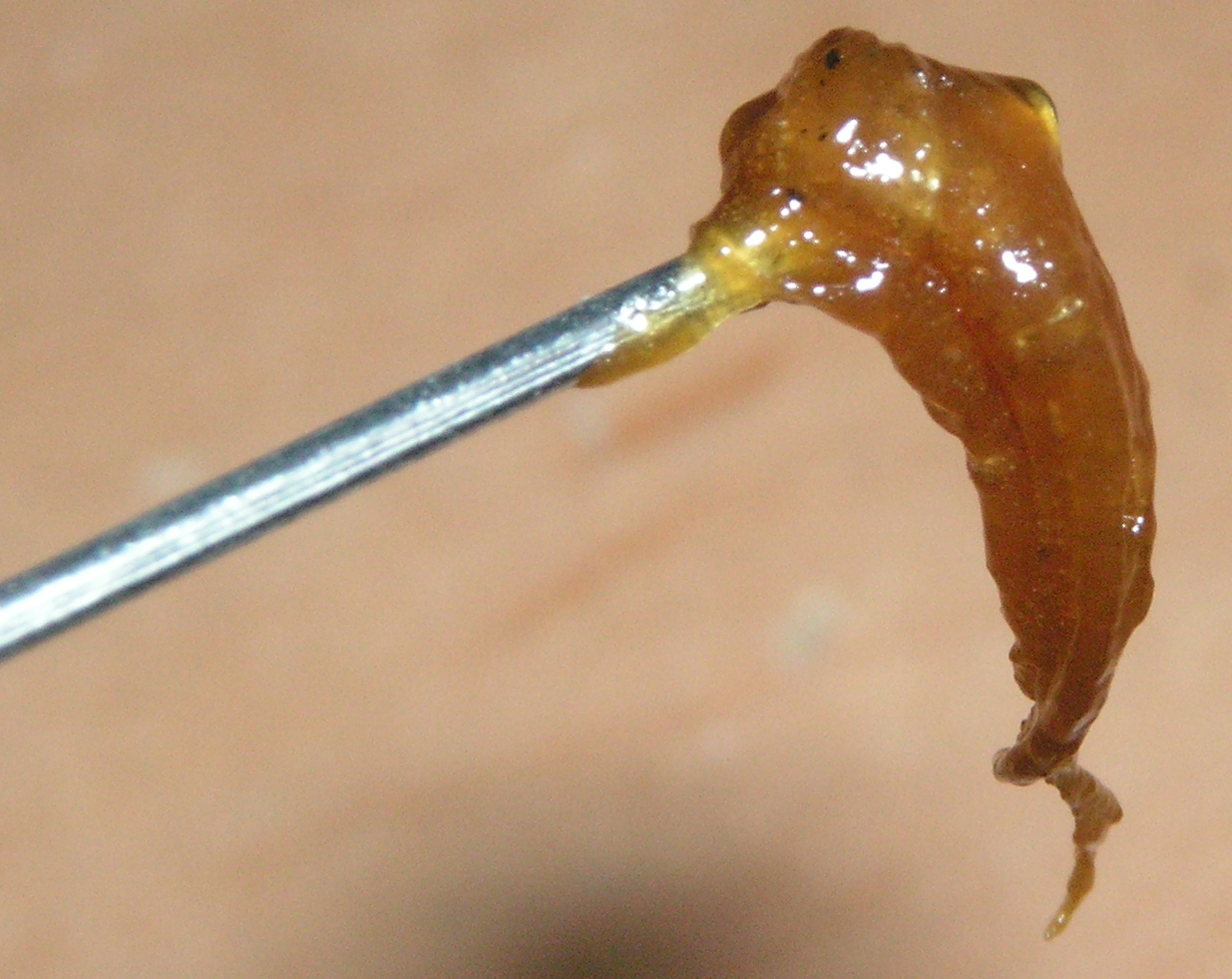 Bubba Kush
A classic strain that still packs a punch regarding potency, flavor, and aroma. Originating from Hindu Kush landrace lineage, Bubba Kush is a full-blooded indica, which is an easy-to-grow strain perfect for beginner growers. Her flavor and aroma muster touches of earth, pine-wood and pepper with a musky, fuel overtone. When smoking Bubba Kush, her fragrance is acrid and lingers in the air with a spicy, fuel richness. The effects of this lady are devastatingly strong and thoroughly therapeutic. An excellent choice for medical use or for those looking to relax and unwind. When growing, Bubba Kush will stay low in the vegetative phase, so it is recommended to top the plants or to introduce plant training such as SCROG, LST or Sea of Green before flowering is induced, to maximize yields. She will grow short and stout, with a compact structure. Her leaves will be so thick, broad, and dark green that they should also be trained to improve lighting to the lower canopy. Bubba Kush is an easy-to-grow strain which flowers in only 56 days, making this an excellent choice for growers with shorter summers or colder climates. When ready to harvest, the buds will be dense and ripen with seasonal colors of purple, magenta, red and orange hues.
Lost Coast Hash Plant
Lost Coast Hash Plant is an excellent choice for hash makers and extractors worldwide. She is a cross of G13 and Hashplant, combining the best of both of the parents. The flavor and aroma are aromatic, pungent and musky. There is a mix of ripe fruit, followed by an earthy, pine, sweet-tart aftertaste. Unique and with high potency, her effects are both relaxing and a well-balanced head high. Lost Coast Hash Plant is 17-21% THC, so her high can be pleasantly long-lasting. She is an excellent choice for smokers who want a well-balanced hybrid and a very easy-to-grow strain that is well recommended for beginner growers. Outdoors she will grow low with stealth-like profile, with little internodal spacing once flowering has commenced. Lost Coast Hash Plant is an 80% indica / 20% sativa so is well suited for Sea of Green, as she will remain short and uniform. Her bud structure is dense and entirely frosted in trichomes, which will fill out the entire plant from top to bottom. This lady is a great choice for growers who want large harvests in a short time of 60-65 days.
Chocolate Mint OG
A cross of two iconic strains from California, Chocolate Mint OG is a hybrid of OG Kush from the late 90's and Northern California's Grandaddy Purple. Extractors and hash makers can make something new with Chocolate Mint OG. Her flavor and aroma are a complex blend of chocolate, mint, pine-sol, and gas, with an oaky, spiced background. The intense flavor will transcend as a lip-licking, chocolate musk. The effects of Chocolate Mint OG are highly potent, with THC levels of 20%+, meaning she will be heavy bodied, and a severe couch-locker. Not for novice smokers, she packs a serious punch of eye-closing zombification. When growing, Chocolate Mint OG will grow with indica dominance and remain low during the growing phase. Once flowered, she will stretch by up to 200% and will bloom in 8 weeks. A very good producer of dense, golf ball-sized buds, and especially suited for growers in southern Europe and with shorter summers. Due to her structure, it is recommended to add a trellis to improve lighting to the lowest parts of the canopy; however, Chocolate Mint OG may be susceptible to powdery mildew, so take precaution if you experience a wetter climate.