We can unequivocally declare that OG Kush is the most famous strain and maybe the biggest name in the cannabis business today. But, how much do we really know about the world's most popular marijuana strain?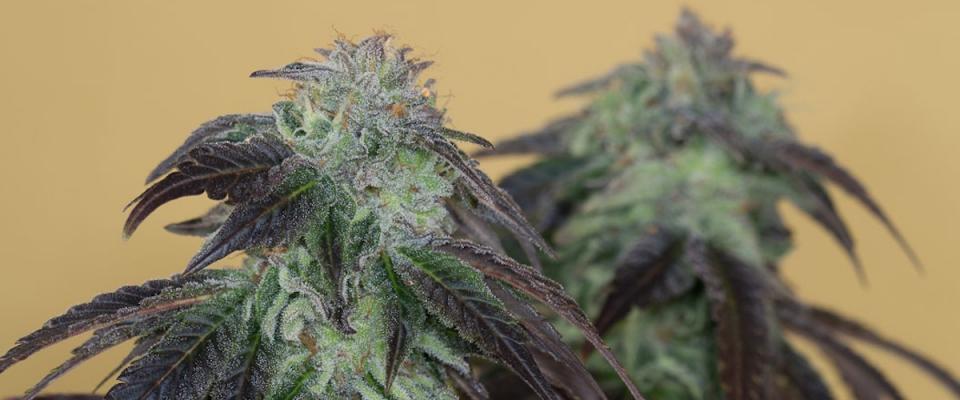 OG Kush is a strain with a somewhat mysterious backstory shrouded in rumor. The plant has been bred, passed on and manipulated so many times that some claim there's no "real" strain of OG Kush at all. In fact, it originated from a selection of random cannabis strains. So, how do we really know so much about its lineage? Claiming it is a cross of Chemdawg and Hindu Kush is, to say the least, a wild guess. Actually, many of the strains labeled as "OG Kush" in U.S. dispensaries may not even be descendants of the original OG Kush.
To make matters worse, the meaning of "OG" is still pretty unclear. As the story goes, this plant was born and cultivated near the ocean by a group of Californian growers who crossed a Chemdawg cutting and a Thai/Kush hybrid. However, but for scientific research, there's no way to tell whether these rumors are true. And, despite all the mystery surrounding this strain, OG Kush is one of the most popular genetics of all time.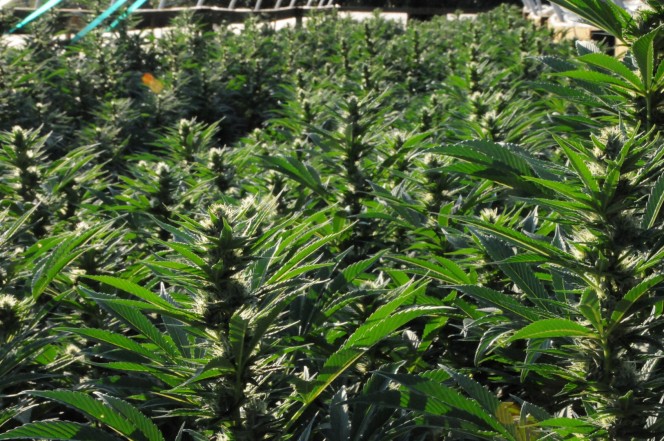 First, a little background…
The story of OG Kush begins in the Hindu Kush Mountains, located northeast Afghanistan, the place where the best hash in the world comes from. During the '60s and '70s, many adventurous hippies crossed the country on their way to India and discovered many local marijuana genetics grown using nothing but traditional methods. The tastes and aromas of those flowers had nothing to do with what they'd seen so far. They offered a completely different spectrum.
So, from the start of the '60s 'till the beginning of the '80s, travelers didn't stop bringing in seeds of this newly-discovered amazing plant, which gradually gained prominence in western crops. By the end of the '70s, growers had become aware of the many advantages offered by Afghan genetics to those willing to grow outdoors during the prohibition era: small size, fast growth, and bigger resin glands. Crossing them with their own local strains led to extraordinary results. It was the beginning of a new era, an era full of thick, spicy, and potent flowers.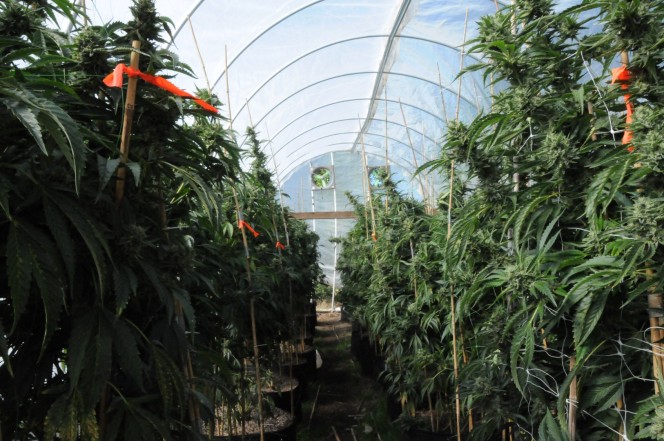 The origins of OG Kush
As the war on drugs intensified, cannabis growers sought refuge indoors. Traditional lanky and narrow-leaved strains proved very difficult to grow indoors while faster, denser and shorter plants were just perfect.
That's why OG Kush originated during the prohibition era. In the 1990s, a grower living in Florida, named Matt "Bubba" Berger, created a strain using a Northern Lights cut that he would later call "Bubba", as his granny used to call him. Berger was already famous for the development of another cannabis legend, Kryptonite, a powerful strain nicknamed "Krippy" or "Supernaut". According to legend, "Krippy" turned into "Kush" after one of Berger's friends started to call it "Kush Berries" because of its dense, colorful and round nuggets. The name was a sheer coincidence for he had no knowledge of how strongly influenced this variety was by the strains that came from the Hindu Kush Mountains.
For years, this "Kush" was one of the most precious secrets shared by the cannabis community in Florida. However, it wasn't until its arrival in LA, in the hands of the man who was to become the creator of a modern cutting of OG Kush, Josh D, that it really took off. Despite OG Kush not being the easiest plant to grow (super sensitive to light, nutrients, and plagues, and prone to producing seeds and male flowers when under stress), Josh D figured out how to make the most out of her.
Those friends and growers he shared cuttings and knowledge with almost effortlessly managed to spread OG Kush around the world using a wealth of hybrids such as Sapphire OG, Raskal's OG, Tahoe OG Kush, Larry OG or San Fernando Valley OG Kush. There are many other famous hybrids, though, mostly variants: Bubba Kush Pre'98, Purple Kush and Raspberry Kush, for example. Today many Californian hybrids come from this strain.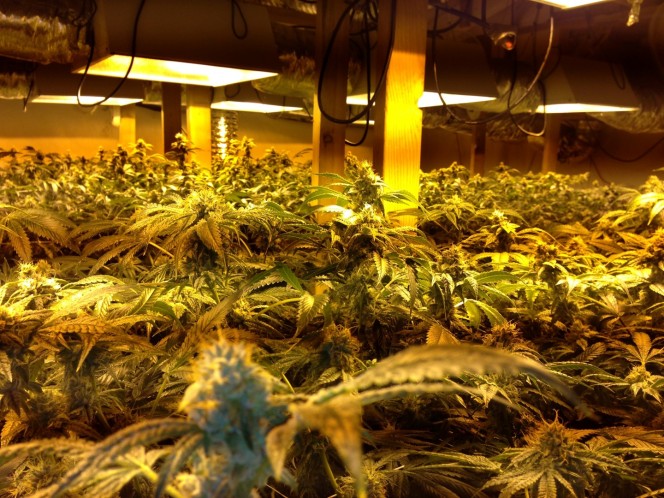 The meaning of OG
The term "Kush" was too broad, particularly given its relation to the Middle Eastern mountain range. Josh D and his crew soon started to call the west coast version "OG Kush". Ever since, there's been heated discussion within the cannabis community over what the OG in OG Kush really stands for. Given its popularity in LA, many think it stands for "Original Gangster", a tribute to the hardcore hip hop scene in California in the early '90s. Others swear it means no other than "Ocean Grown" and, as such, it must be grown near the breaking waves of the Pacific Ocean. Josh D himself decided to put an end to the debate: "We called it OG because it was authentic… the original". In Cali slang, an OG is someone (or something, in this case) who is respected. It's a term that it's earned. The new name was a hit within the music industry and inspired some of the best hip hop and rap artists of the time to write extraordinary lyrics.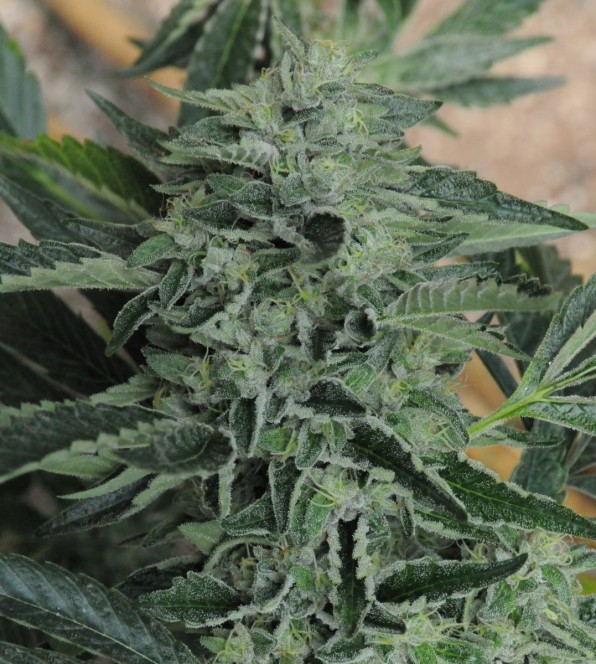 Heritage and evolution
The strong scent and taste of OG Kush soon became a marketing tool not many breeders could resist using for hybridization and to capitalize the rapidly growing demand for extremely powerful weed. While focusing solely on the aroma, the effect, and the looks, many breeders unconsciously improved some other traits as well. The Kush family nowadays produces some of the most expensive and sought-after flowers ever to be harvested. Its contribution to the modern cannabis ecosystem has been formidable. As a result of its assimilation throughout the modern cannabis gene pool and its influence on pop culture, OG Kush has shaped the parameters of what many cannabis consumers look for in this plant.