Growing Cannabis indoors and outdoors is easy enough. However, having an awareness of potential giveaways is essential. It can be too easy to convert an extra room, basement or attic into your new garden without covering all corners. Below are my top tips on what to consider when growing inside or outside.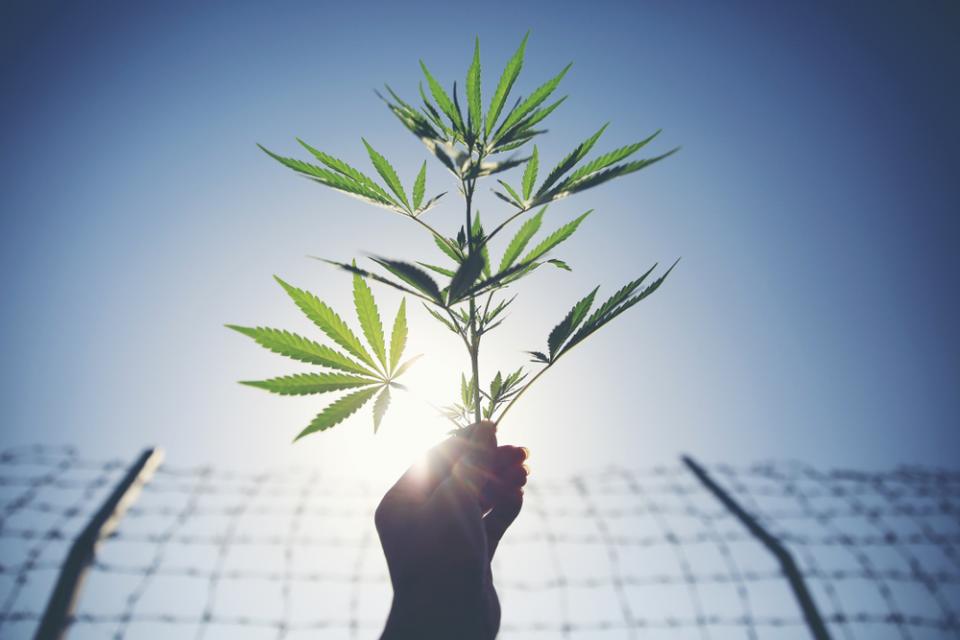 Unwanted Noise
A silent room can quickly become filled with noisy intake and exhaust fans, ballasts, oscillating fans, wall fans, vibration through the tents, floors, and ceiling. After closing the door of the room, it may be out of sight, but how efficient is your noise management? My top tips here are to avoid attaching exhaust fans to ceilings and to let them hang suspended.
Use acoustic ducting for intake and exhaust fans and use a soundproof wooden box to fit your RVK fan, the difference in sound will be far less. I also recommend placing your ear to the floor and also the poles of the tents to see if there is a vibration of sound being caused somewhere.
Odor Control
Controlling the smells that are exiting your garden can be the difference between a knock on the door, or growing in peace. Every single grow room should have an exhaust fan that is connected to a charcoal filter. My top tip here is to invest in a good filter. Don't be cheap here and go for the lowest priced and smallest sized.
Exhaust fans are designed to remove a certain capacity of air, so make sure, according to the size of your tent, you have the adequate air exchange per hour occurring. Avoid low-powered outtake fans and check regularly that the air coming out of the tent smells clean. A good carbon filter will last for a long time before needing replacing.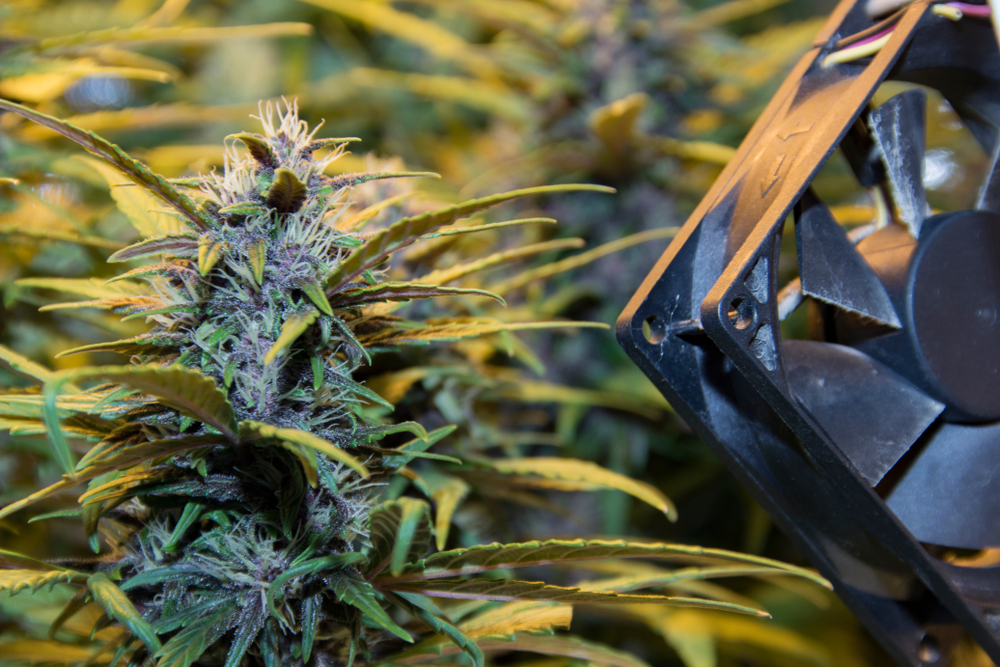 Disgruntled Neighbors
There is nothing worse than a disgruntled neighbor. It may not be so easy to keep certain neighbors at bay, but your neighbors can be helpful sometimes. My top tip here is to attempt to make small talk with them and come across as a simpleton.
Knowing your neighbors well can be the difference between them having a friendly, discreet word about the smell or noise that they are experiencing by living next door, below or above from your indoor garden. From my experience, a knock on the door from a friendly neighbor is far better than an angry call that may end up very badly!
Companion Plants
This tip is for outdoor growers and those who enjoy filling a patio with autoflowering varieties. A great way to blend all of your plants together is to use companion plants. These cheap and easy to find plants will not only add color and aroma to your outdoor crop, but they will also naturally deter bugs and insects.
These plants are Chrysanthemum, Coriander, and Costmary. Slugs don't like Basil, Fennel, and Rosemary which is handy for UK growers. Once you have some of these plants mixed in with your Cannabis plants, any helicopters or anyone overlooking the garden will not be able to see your crop as easily. These plants can be found at all garden centers and add a new dimension to your outdoor spot.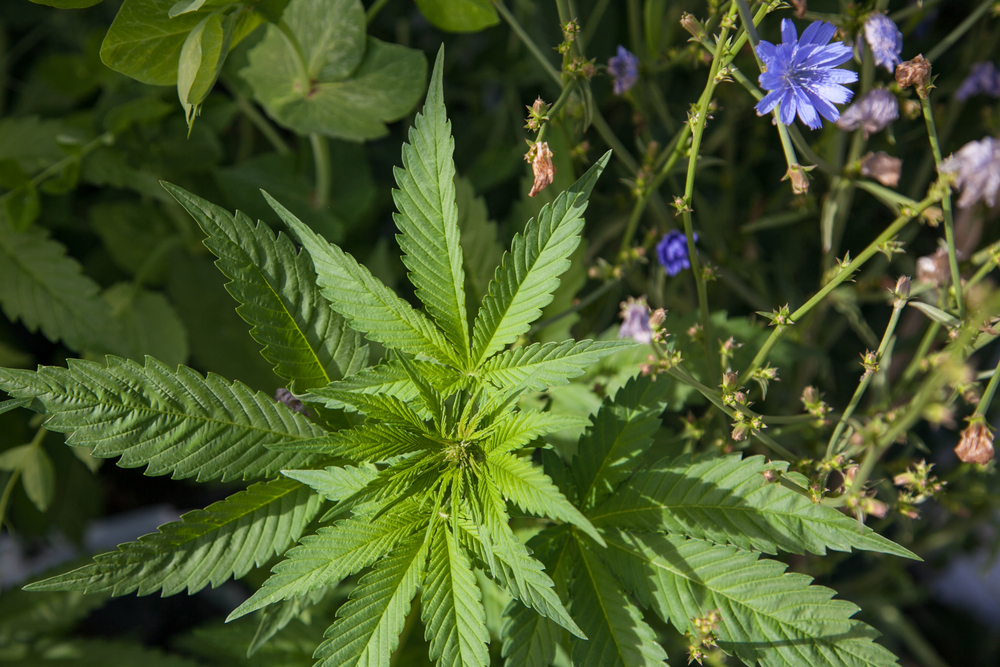 Waste Disposal
Safely removing your old growing medium, plant roots, leaves, branches, pots, empty nutrient bottles and plastic coco and soil bags is one way to keep your discretion game strong. My top tips here are to reuse organic mediums and promote the microbial life. Regarding fan leaves and old stalks, they can be carefully composted if you adopt a composting culture.
When it comes to plastic bags, unwanted pots, and empty nutrient bottles, wrap these up carefully making sure that no bottles or brand labels are exposed. Get rid of those separately to your plant waste. If you are left with a good amount of sugar leaf afterward, then this can be used to make isolator or BHO.
Drying Rooms
It seems the popularity of fuel-based, gassy, dank hybrids are now greatly in demand. Strains such as OG Kush, Sour Diesel, Chemdawg and other nose-twitching terp bombs can really cause a stench when drying out. Fruity and floral varieties do not reek as much as the earthy, gassy strains. My top tip here is to dry your flowers inside a grow tent. Do not cut corners and use a cupboard or large cardboard box.
Invest in a tent that has a carbon filter and exhaust fan inside. If you cannot manage a large tent then a smaller one will suffice. Aim for a temperature of 15 degrees Celsius and humidity of 30%. As long as the aroma of the drying flowers is controlled, you should be able to sleep at night knowing your garden and drying room are totally smell-proof.
Loose Lips Sink Ships
Unfortunately, we do live in a world where news travels fast, so a great tip here is to keep your projects disclosed. You may be working on a small-scale bedroom grow, or large-scale commercial farming. Either way, for stopping thieves or other unwanted visitors arriving at your door, it is best to work under the radar.
Many grows often get turned over after a fallout or personal disagreement. Jealousy or just direct competition can be another reason for a raid and, even though laws and licenses may cover you in some sense, keeping your project as quiet and secure as possible is the key to success.