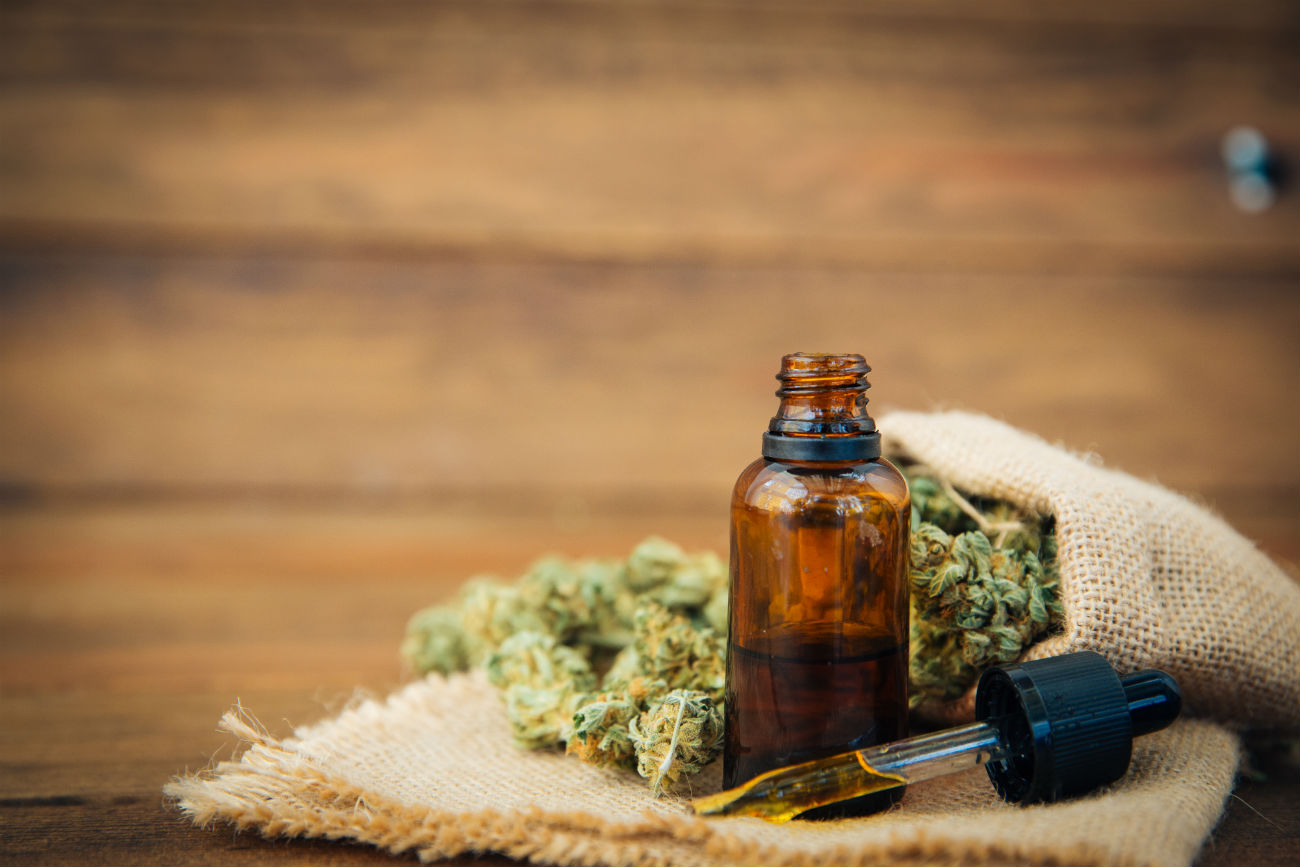 By Stoney Tark
Blue Dream CBD
Blue Dream CBD is a highly therapeutic strain which has a 1:1 cannabinoid ratio. A strain with 10% THC and 10% CBD, Blue Dream CBD is a 65% sativa / 35% indica. The effects of this CBD-rich strain can help reduce inflammation, swelling, reduce seizures, alleviate feelings of sickness and nausea while fostering feelings of well being, focus and energy. Blue Dream CBD is also excellent for appetite stimulation and for inducing deep sleep. She is excellent for treating anxiety, alleviating depression and helping with PTSD.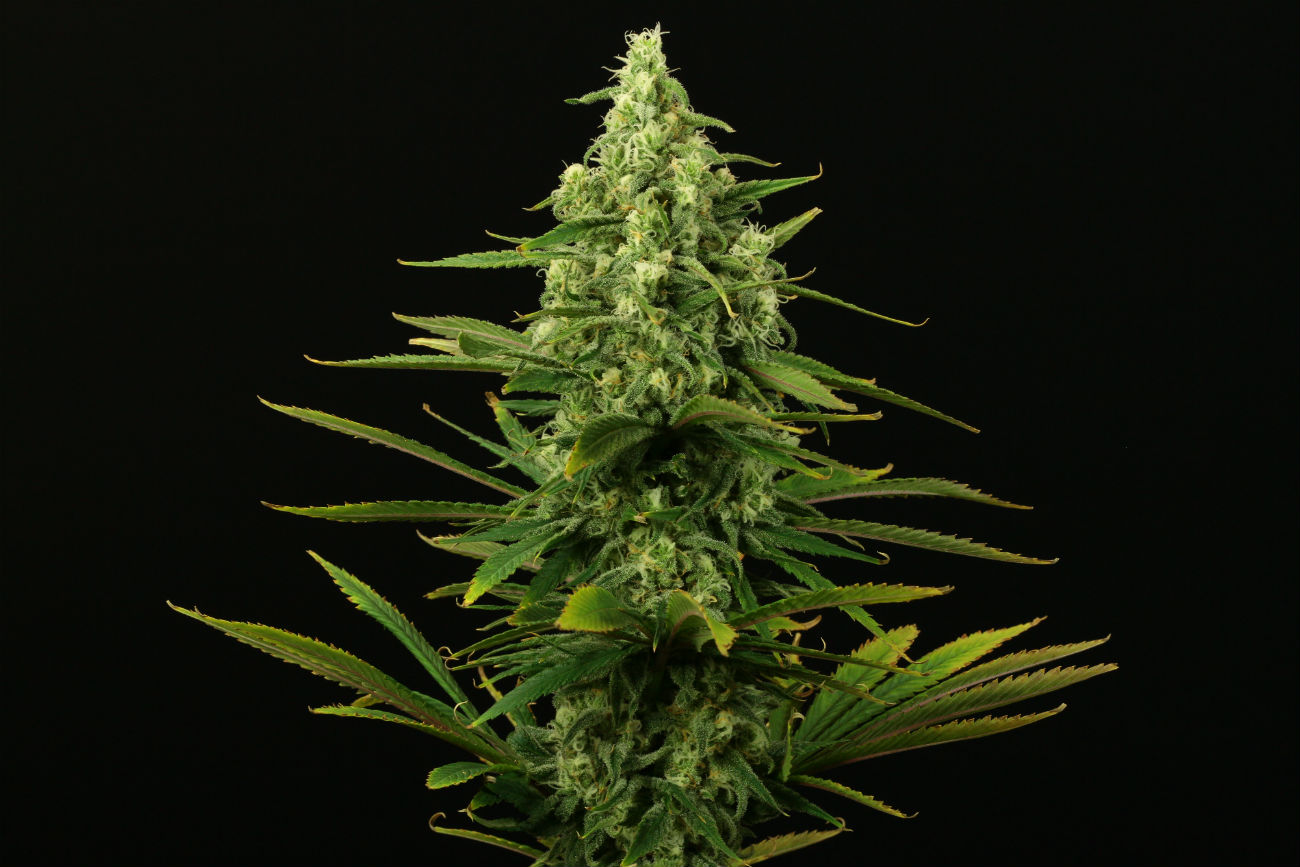 When Blue Dream CBD grows, she will have thin fan leaves, with ample spacing between internodes. When flowering, this strain will produce dense, heavy, resin-soaked nugs which will be ready to harvest in 63 days. Blue Dream CBD is a very generous producer and can harvest 10-15 oz/yd². The flavor and aroma is a powerful mix of berry and citrus with a peppery background. During the colder nights, Blue Dream CBD will showcase a series of purple, blue, magenta and silver end-of-season colors that make her a real pleasure to grow.
Green Crack CBD
Green Crack CBD is another CBD-rich variety from the breeders at Humboldt. This variety has a 1:2 ratio, meaning that the THC levels are 6%, and CBD levels of 12%. Green Crack CBD is a 60% sativa / 40% indica: another well-balanced hybrid that is considered a medical strain. Green Crack CBD will have well balanced yet therapeutic and profoundly relaxing properties. Patients who are looking to relieve pain and discomfort, treat depression, PTSD, calm spasms, reduce seizures, ease posture pain, arthritis or joint pains, insomnia and anxiety will find Green Crack CBD to be an excellent aid. Flowering in 56-63 days, Green Crack CBD is an easy-to-grow strain, which works very well in a SCROG. This lady can produce lime-green buds with orange, red and purple tints making her almost hypnotic as she blooms. Indoors, Green Crack CBD can achieve a yield of 10-15 oz/yd², with 1-3 kilo per plant outdoors. The flavor and aroma are pungent: pineapple, mango with a musky, peppery, lemon background. A very delightful aroma and a perfect choice for medical use and recreational use.
Bubba Kush
Bubba Kush is a full-blooded, meaning her lineage is 100% indica. Created by the combination of two award-winning parents, Bubba Kush is very potent and can test between 19-24% THC. Thanks to her indica background, her effects can be devastatingly strong. For a medical patient, the CBD level is 0.1%, however, due to the entourage effect, Bubba Kush can be profoundly relaxing and increase feelings of tiredness, heaviness, and laziness. This can be highly beneficial in treating aches and pains, muscle and joint pains, improving sleep, improving appetite and relieving feelings of anxiety.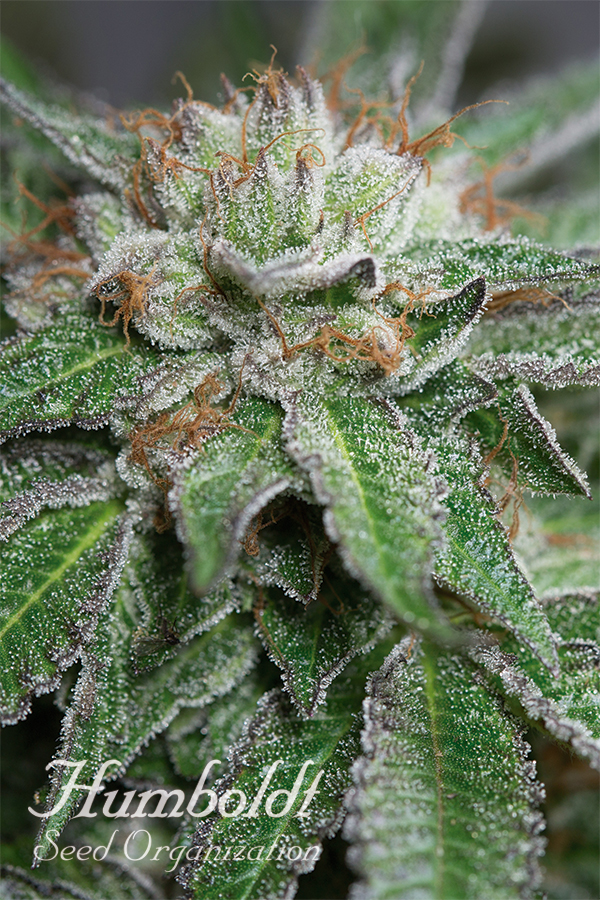 She will be ready to harvest within 56-63 days, making her an excellent choice for growers who require a shorter flowering Kush or for those with short summers. Bubba Kush will grow with low size and will not stretch much once flowered. Her internodal spacing and growth pattern is exceptionally uniform, making Bubba Kush an excellent choice for Sea of Green growing. The flavor and aroma are a powerful blend of minty, earthy, sandalwood and spicy hints.
OG Kush
The legendary OG has managed to make this list with her knockout power and smaller-sized plants that still pack a punch. OG Kush is a hybrid of Lemon Thai, with Pakistan and Chemdawg. The effects are highly sedative, narcotic and almost dreamy. OG Kush has a THC level of 20%, so she is not for smokers with a low tolerance, which is why this lady has made our list. The effects are powerful, long lasting and invigorating. OG Kush is an excellent strain for relieving stress, anxiety, pain, and discomfort. She is also perfect for increasing appetite thanks to her high THC. Extended vegging periods should be considered if growing indoors, however outdoors, can grow to a height of 7-13 ft. OG Kush is ready to harvest in 55-60 days, where she will become short and compact. The taste and aroma of OG Kush is a classic citrus, spicy, fruity and kushy loudness that is so strongly associated with the real deal, Californian Kush. Outdoors in the Mediterranean, she can produce harvests of up to 1-2 kilo per plant.
Raspberry Diesel
Raspberry Diesel is a cross of Sour Diesel #2 with Sweet Afghan Cherry, the Old World Pheno which is an in-house selection from the breeders at the Humboldt Seed Organization. The result is a 65% sativa / 35% indica, with THC levels ranging from 18-21%. Raspberry Diesel is an excellent aid for medical patients who are looking to relieve feelings of sickness and nausea often associated with chemotherapy for cancer treatment. Persons suffering from depression will find Raspberry Diesel useful for improving feelings of well-being and for improving motivation and focus. The effects of Raspberry Diesel are long lasting and will offer a therapeutic edge, which is why she is a perfect choice for medical patients looking for a well-rounded variety. When growing out Raspberry Diesel, expect large-sized plants which can grow as tall as 7-10 feet, producing huge harvests of thick, dense, frosty buds. Thanks to her sativa dominance, Raspberry Diesel reacts very well to plant training and can produce a yield of 1-2 kilo per plant. The aroma and flavor are special and can be described as sharp, piercing and deep berry with a background of pepper. A musky odor that is thick and overpowering on the palate.